World Cat Day was last week, but no one notified Mittens. Now he's certain he's missed all kinds of presents, and he demands a make-up day.
The atrocities continue as Mom refuses to provide a basket of warm laundry, and bathroom privacy doesn't seem to matter to anyone. And the icing on the cake? Drunk Patty dancing (again) in the window, disturbing Mittens' precious sleep and leaving unsavory visuals in her wake.
Mittens can't keep it inside … so he texts.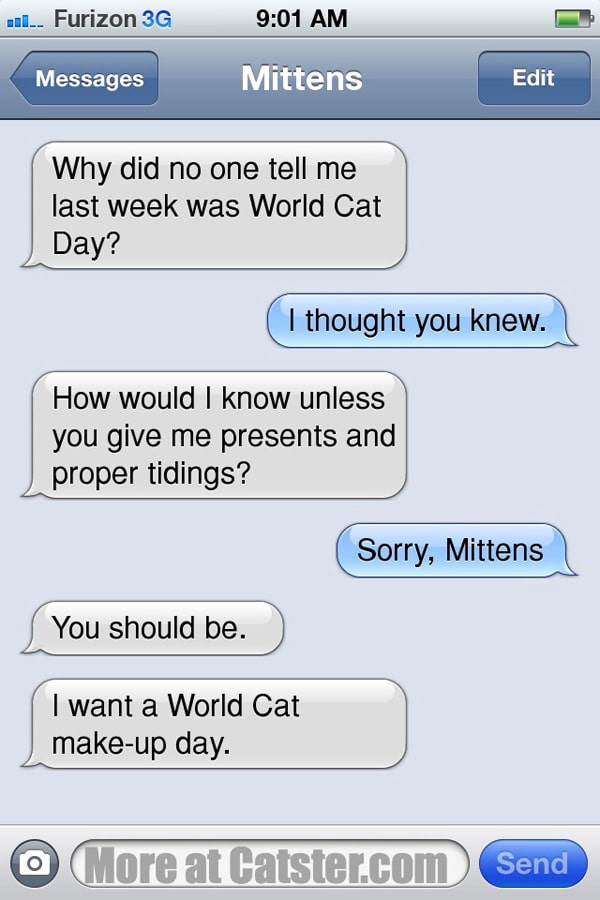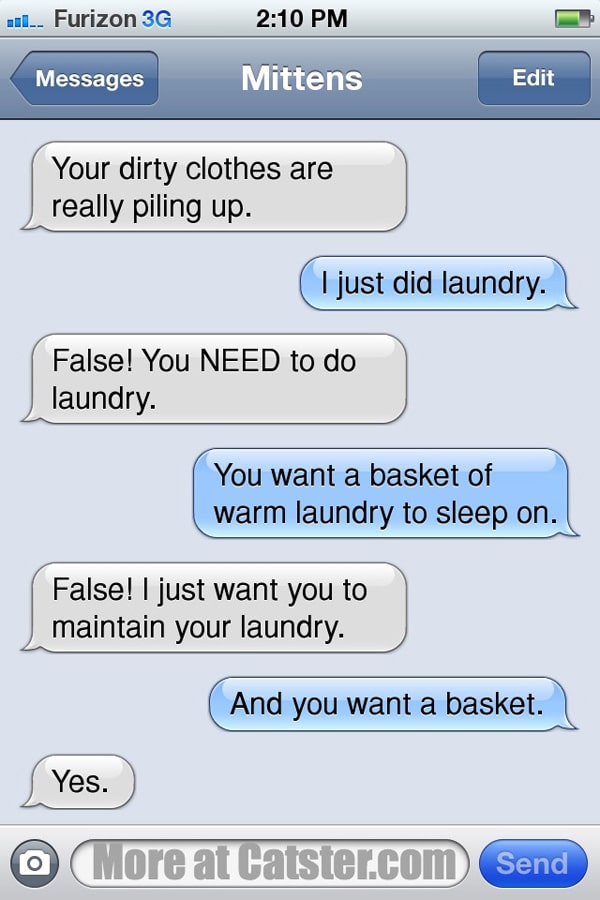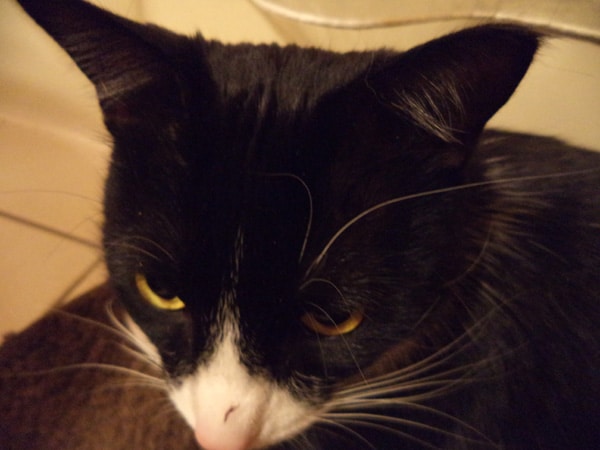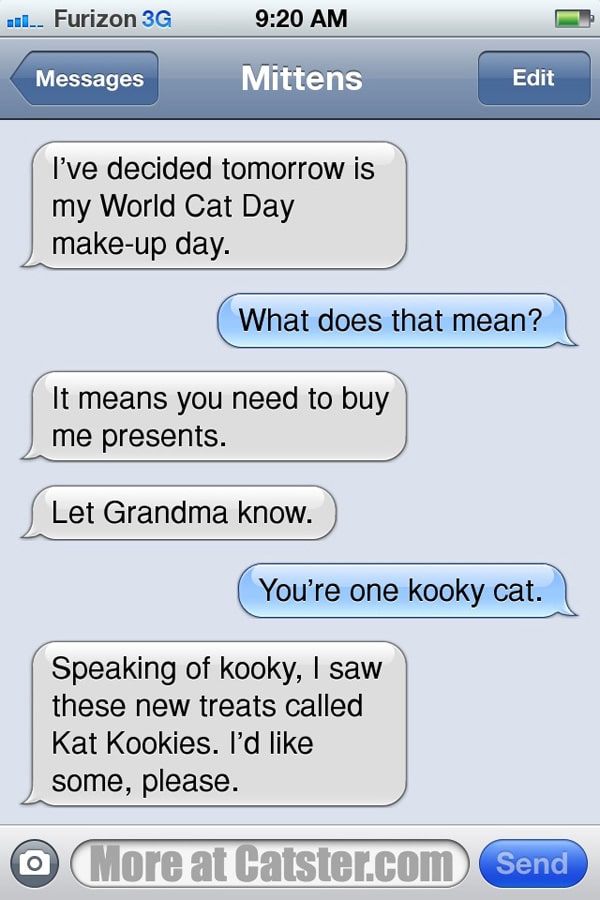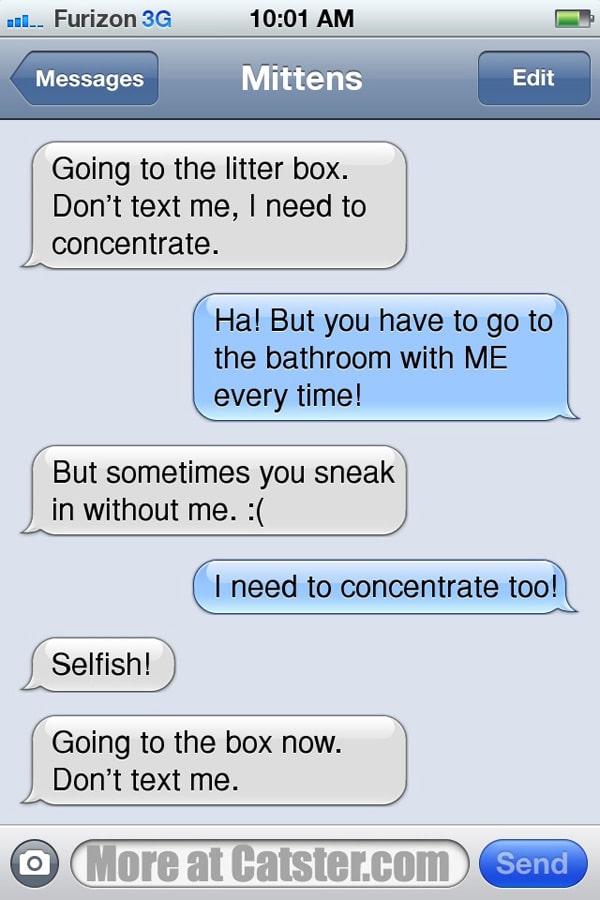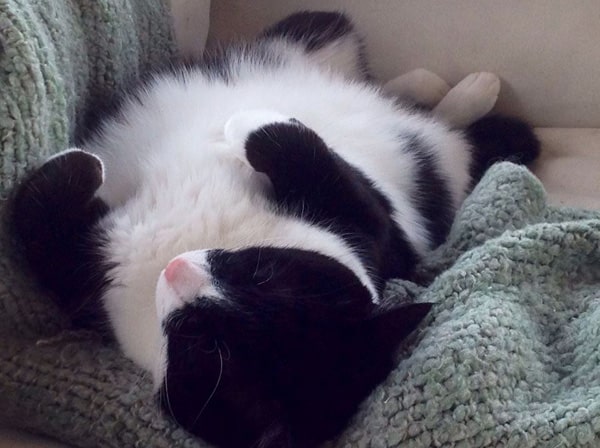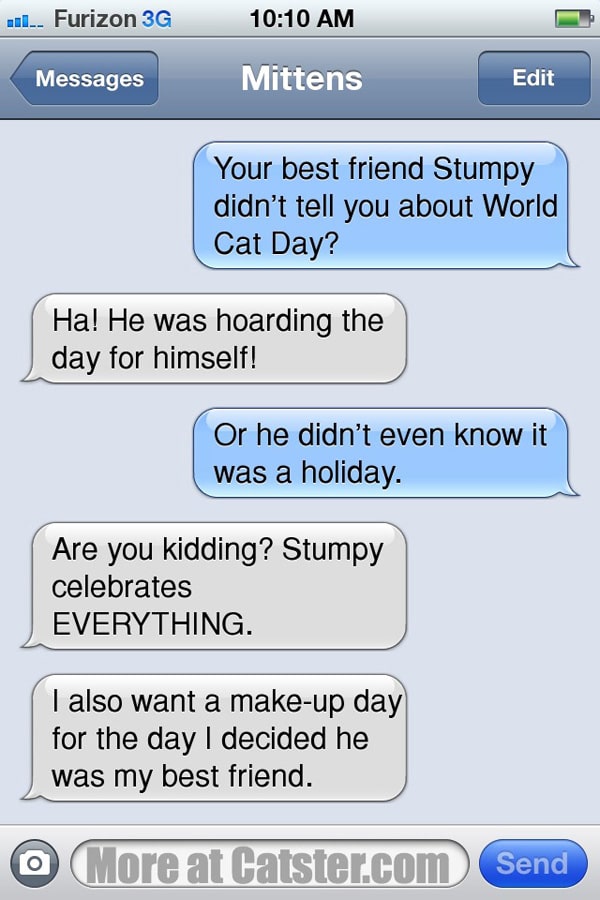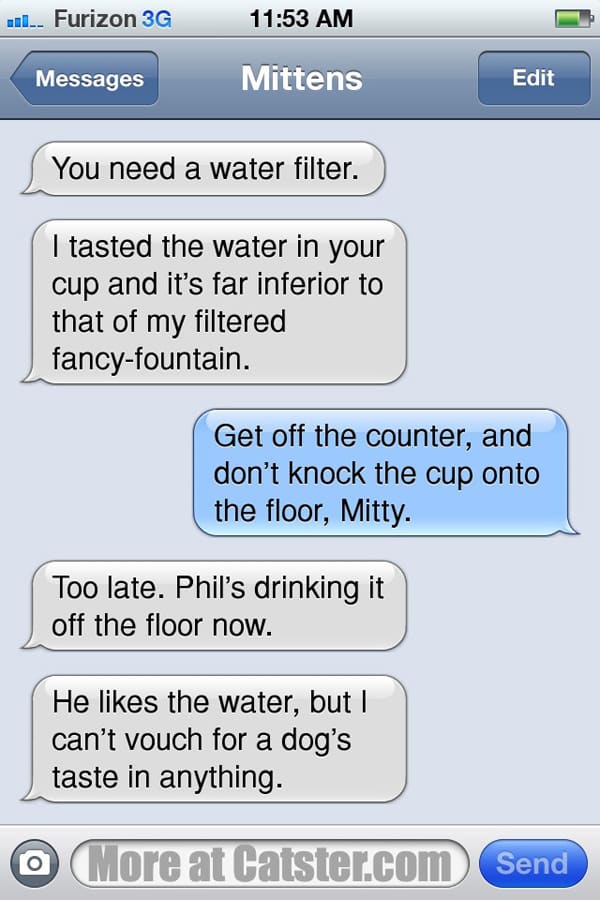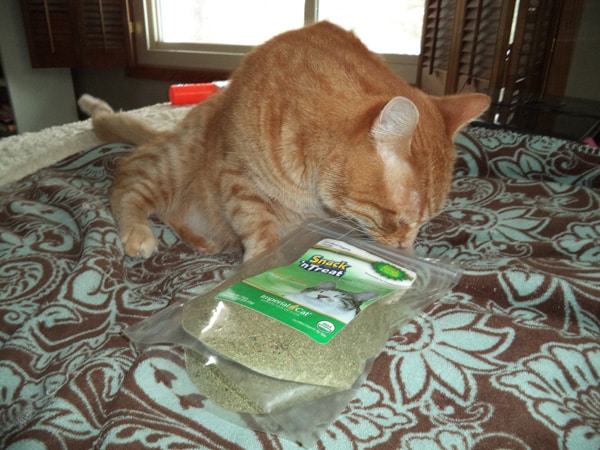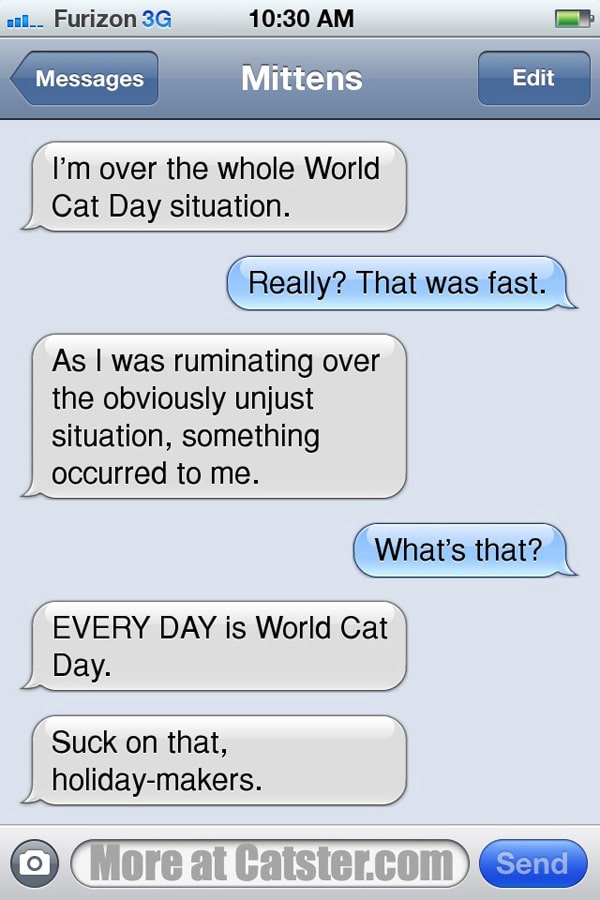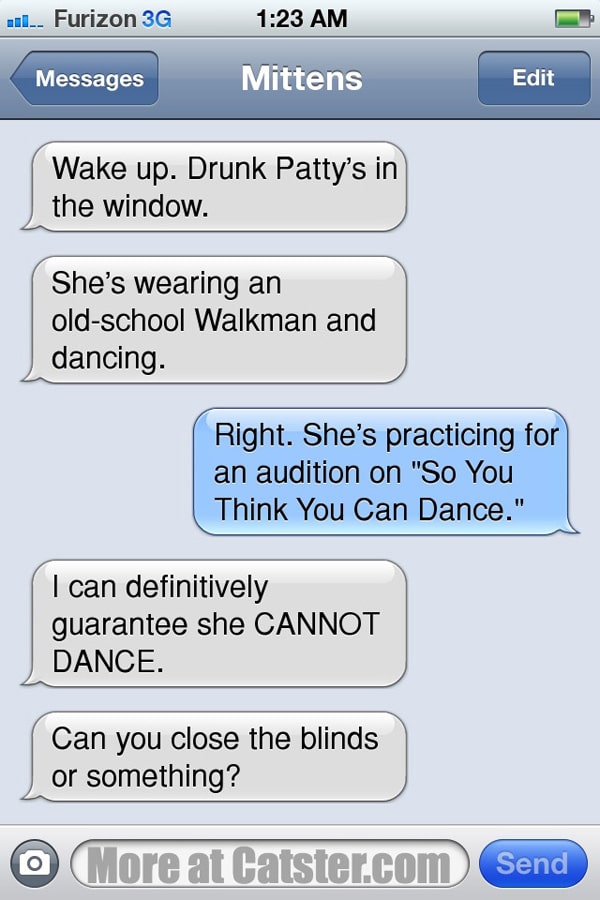 Click here for the entire library of Mittens posts on Catster.
Click here for the Texts from Mittens site.
Click here to follow Mittens on Twitter.
Click here for Mittens merchandise!
Let Catster make you laugh:
Read more by Angie Bailey:
About the Author: Angie Bailey is an eternal optimist with an adoration of all things silly. Loves pre-adolescent boy humor, puns, making up parody songs, thinking about cats doing people things and The Smiths. Writes Catladyland, a cat humor blog, Texts from Mittens (birthed right here on Catster) and authored whiskerslist: the kitty classifieds, a silly book about cats wheeling and dealing online. Partner in a production company and writes and acts in comedy web series that features sketches and mockumentaries. Mother to two humans and three cats, all of which want her to make them food.