---
Here on Catster we've seen some pretty fearless felines, but this is one adventurous kitty who really takes the cake.
When animal advocate Ted Brady first embarked on a cross country bike tour in 2010, his journey was cut short when he was struck by lightning. Recovery forced Brady off his bike; discouraged, he withdrew. After a relentless job search turned up scarce leads, Brady decided it was time to get back on the horse, so to speak, and this time he decided to take his best friend with him — a Siamese mix named Pikachu.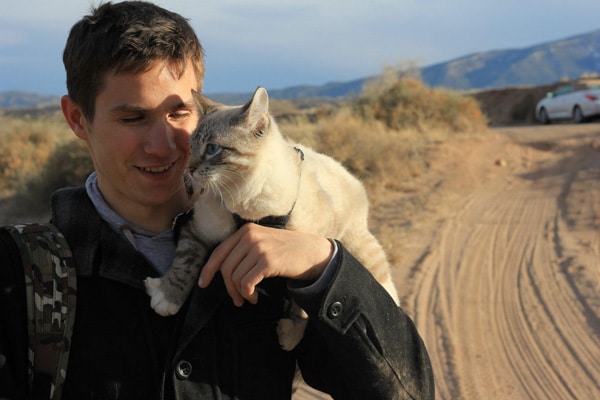 Now Ted and Pikachu are a traveling team, with Pikachu riding in a trailer hooked up to Brady's bicycle that Brady hopes to make the "ultimate mobile kitty lounge." Along the way, Brady records their adventures, posting them online to share with the world and to help raise awareness about shelter adoption and the SPCA. Their path is not a set one, and like the wheels turning beneath them, Ted and Pikachu roll with whatever they encounter, making friends wherever they go.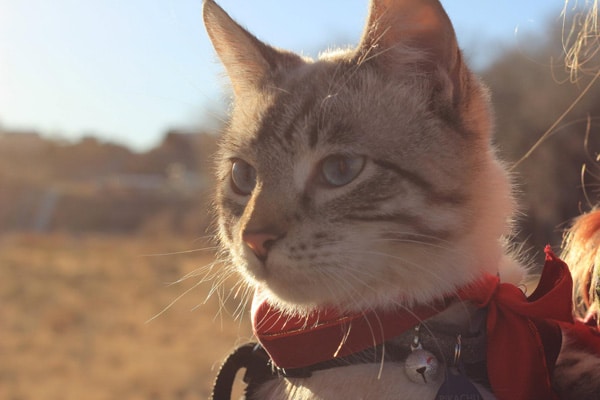 And on this particular adventure, Pikachu makes friends with the water! While Brady takes a dip in Elephant Butte Lake in New Mexico, Pikachu decides to join in, wading confidently into the water, much to the pleasant surprise of everyone around him.
It's adorable. Pikachu is a true adventure kitty!
You can follow Ted and Pikachu's progress at The Traveling Kitty.
Images via The Traveling Kitty Facebook page