---
A new phrase has hatched around Catster HQ — all thanks to Colonel Meow's Department of Consternation. "We better go to lunch soon or else I'm going to turn into Colonel Meow!" "The bus was late this morning so I'm a total Colonel Meow right now." "I'm feeling very Colonel Meow about this." Instead of expressing verbal disapproval of something, just forward a photo of Colonel Meow. Folks will get the picture. And if they don't, may dog have mercy on his or her soul — this is a look that could kill.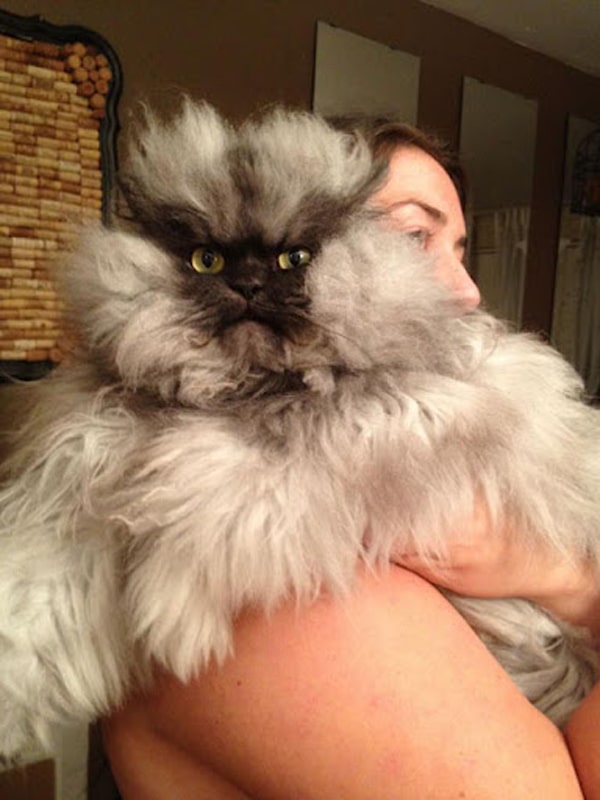 Never has anyone's perma bad mood garnered so much fandom. Usually if you're a grumpy-faced Debbie Downer, no one really wants to be your friend.
Unless you're a cat, then everyone wants to be your friend, as evidenced by the spike in Colonel Meow's Facebook popularity — 28,000 friends and counting. The adorably moody kitty (whom some believe to be a mini Yeti masquerading as a housecat) was recently interviewed by The Daily What and paid a visit to the mecca of all Internet cats — the I Can Haz Cheezburger headquarters, where his self-righteous scowl endeared him to everyone he encountered.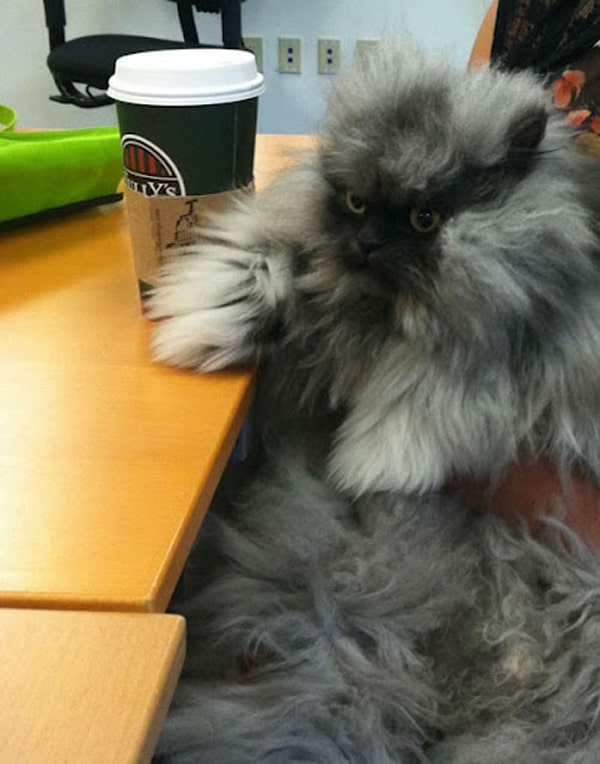 Lest you underestimate the luxuriously toe-floofed feline simply because he poops in a box, think again! In a recently released video, Colonel Meow reveals a plot to outfriend Facebook darling Boo — the self-proclaimed "cutest dog in the world." Watch out, Boo! We're betting that one of Meow's hairballs alone could take out the tiny pup.
(Warning, like any battle-hardened feline, Meow has a bit of a litter box mouth.)
Story via the amazing and adorable Catsparella; images via Colonel Meow's Facebook page