When I saw these photos I had to do a double take — is that? Could it be? But he's dead!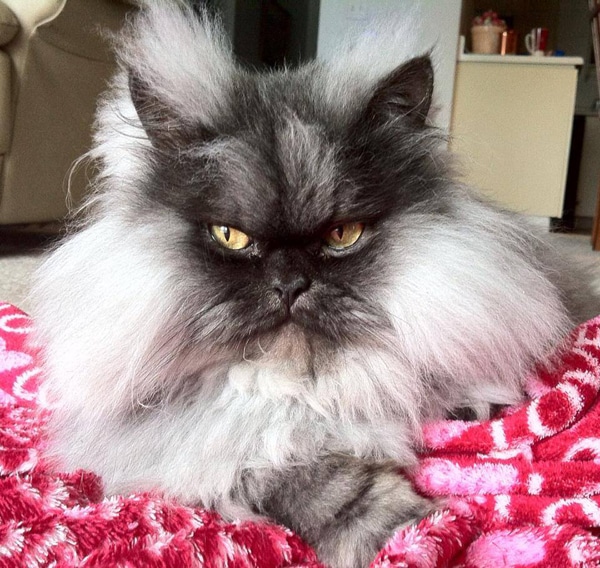 I felt like Luke Skywalker the first time he hears Obi-Wan Kenobi's voice after the Jedi Knight is struck down in a battle with Darth Vader aboard the Death Star — "Run, Luke, run!"
Except the voice that spoke to me said, "Hey — fluff you."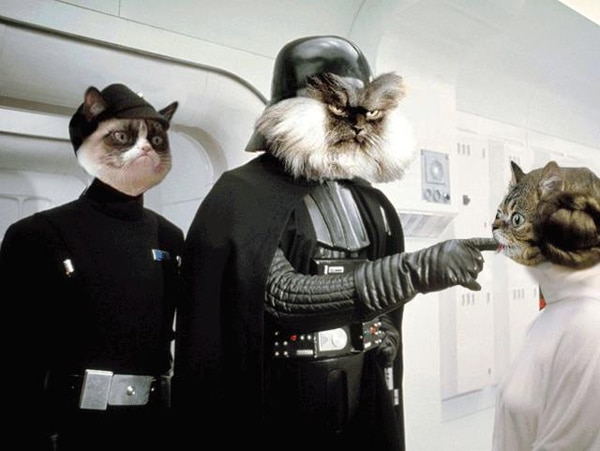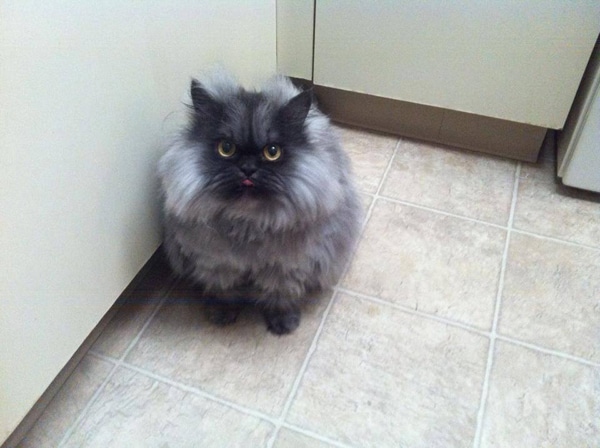 This is Merlin the Meowciful, a much more gentle version of Colonel Meow. And if the resemblance is eerily identical, that's because Merlin is Colonel Meow's surviving brother. Both kitties were at Petco as part of an adoption event with the Seattle Persian and Himalayan Rescue. Colonel Meow — with whom the sibling rivalry must have been intense — probably shoved Merlin out of the way so he could get adopted first. He would have to learn to better disguise his thirst for global domination, because Merlin's human pal picked him instead.
In all seriousness, I'm glad both of them ended up in good home. May the Colonel rest in peace.
In the aftermath of the Colonel's death, his minions devolved into chaos. Merlin's succession is only natural. However, there some things the gentle scaredy cat does differently:
1. Merlin prefers the sweet high of catnip
Meow was a fierce scotch drinker. Merlin? Not so much.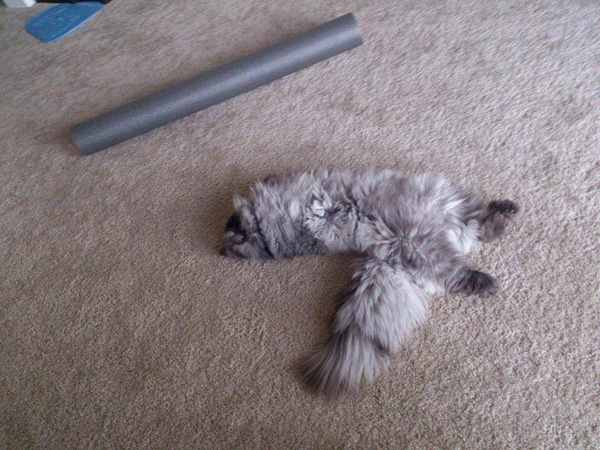 2. Merlin makes allies instead of enemies
Colonel Meow always had it out for Boots.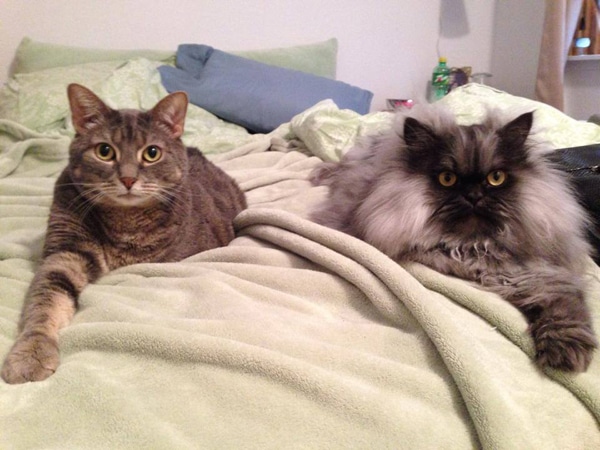 3. Merlin looks a lot more … worried
Colonel Meow's litter box is a tough one to fill!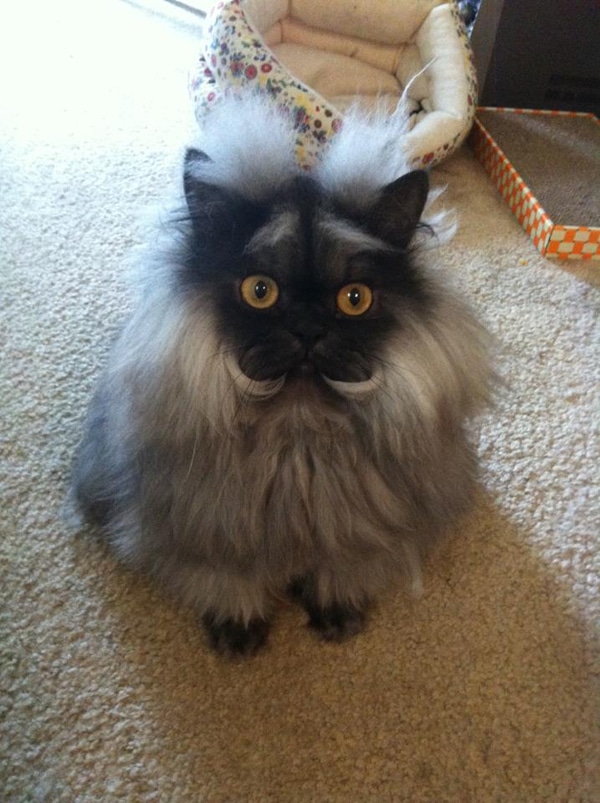 4. Merlin rules a cardboard castle
Meow ruled the world.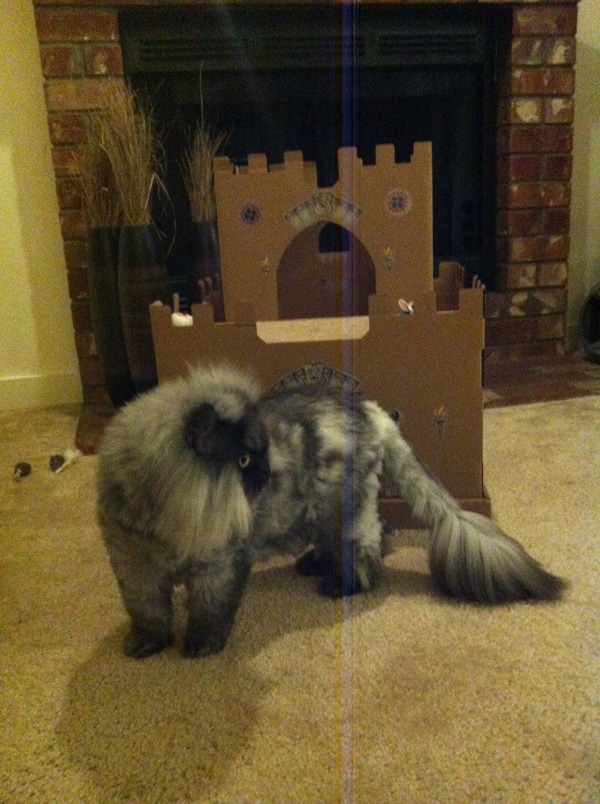 5. Merlin chases laser pointers
Meow was a laser pointer … aimed at our hearts, his paw on the trigger, threatening to shoot if we didn't comply with his wishes. (Ah, those were the days.)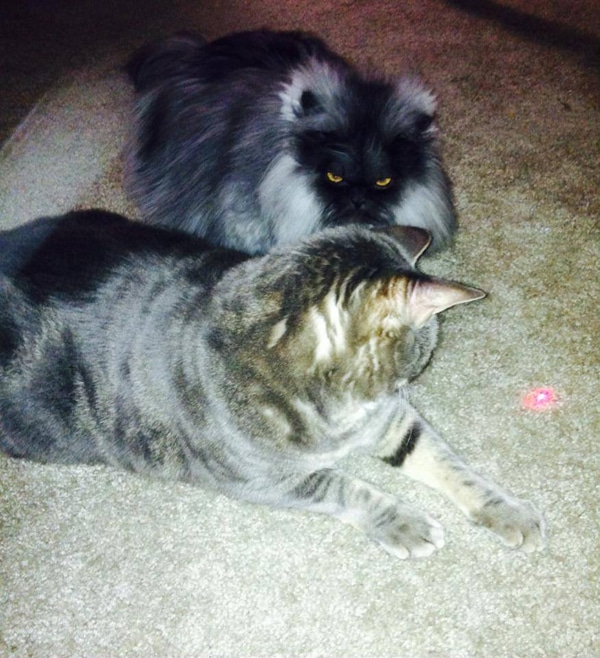 It's not quite the same thing, but if your heart is still sore and raw from Colonel Meow bunny kicking his way into it, Merlin might come in and sweetly soothe (some of) the pain.
All photos via Merlin's Facebook page … you know what to do.
Learn more about the legendary Colonel Meow:
About Liz Acosta: Catster's former Cuteness Correspondent, Liz still manages the site's daily "Awws," only now she also wrangles Catster's social media. That's why she wants you to follow us on Facebook, Twitter, and — her personal favorite — Instagram. See ya there!