Whether you celebrate a meowy Christmas or any other holiday, we can all come together to appreciate a silly cat in a big, floppy Santa hat.
Cuddles is looking anything but cuddly in his Santa hat. Photo by iona847.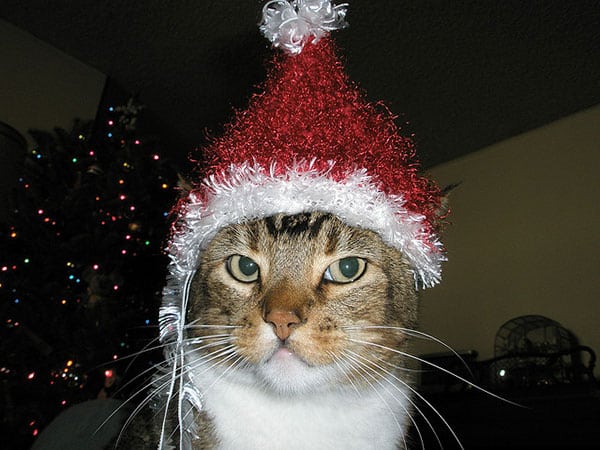 Oh, this hat is homemade? I still hate it. Photo by MsMorningGlory.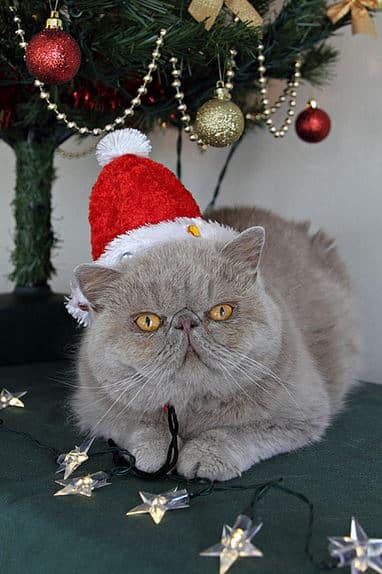 Phoebe is feeling particularly festive under the Christmas tree. Yes, that's her "festive" face. Photo by kelstar.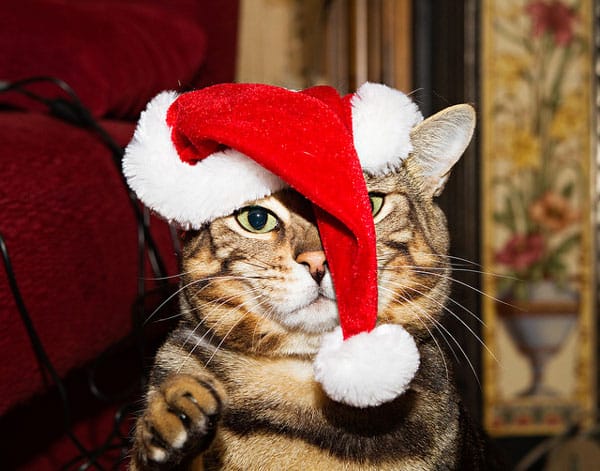 Santa Claws, huh? "I'll show you Santa Claws!" Reuben says. Photo by BigFatMonkey.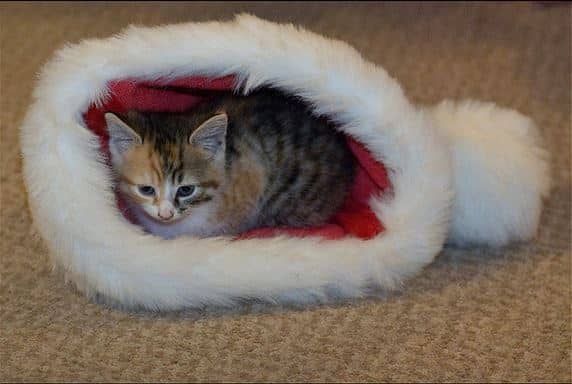 A cat in a Santa hat. It counts! Photo by Caryn Hughes.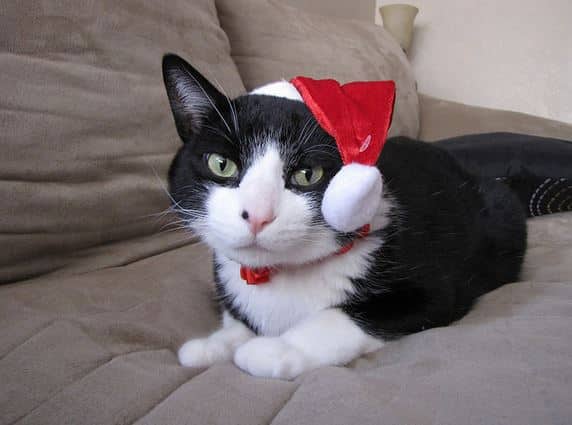 Santa Huey is not amused. Photo by rubey_kay.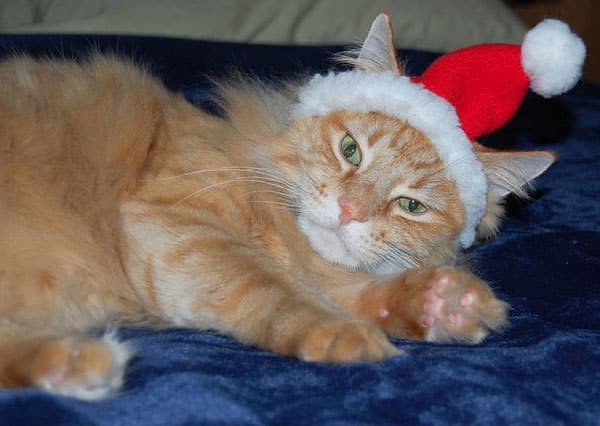 Leo has floof coming out every which way from his Santa hat (and his toes!). Photo by Felioness.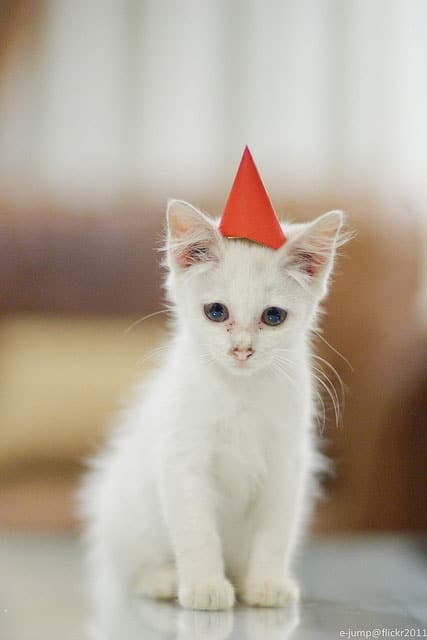 Tiny Santa kitten haz a tiny bit of sad. (Don't worry, kitty! Christmas is almost here!) Photo by e-jump.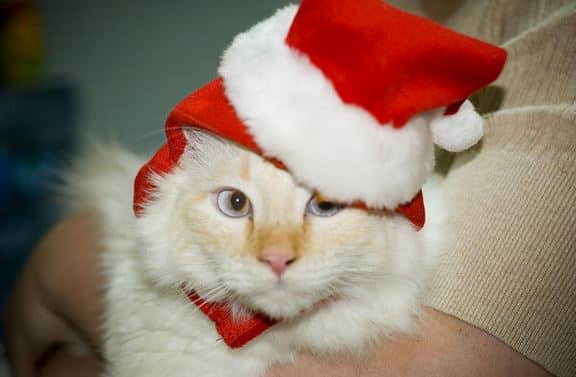 This Santa cat could guide the sleigh with his pink nose! Photo by bedpanjohn.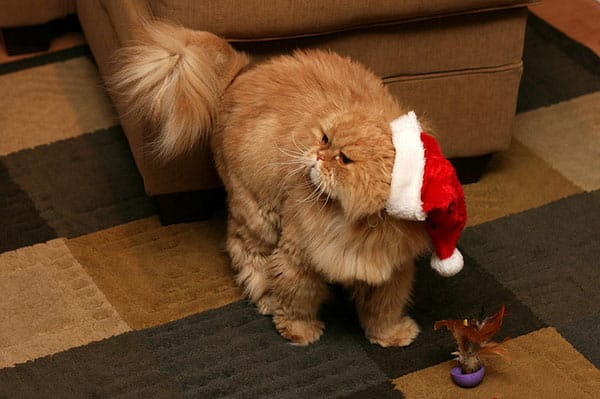 Theo's fluffy pants outfluffy his Santa hat at least tenfold. Photo by slworking2.