There is something simply beautiful about cats. They are perfect in every way, just as they are. You don't need to dress them or get them groomed or put bows in their hair … They are simply perfect.
And what better way to capture cats' simple perfectness than with delightfully simple, yet super-expressive cat art?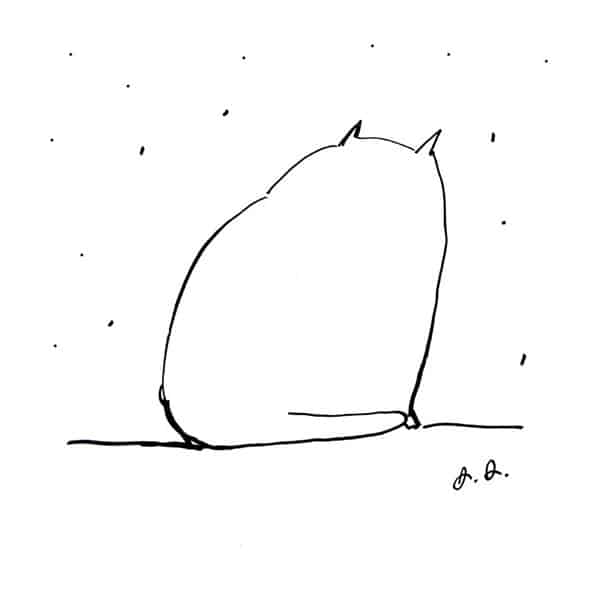 Artist Jamie Shelman of The Dancing Cat creates cat art for cat lovers. It's a simple statement on her shop page that embodies everything about her work. She uses only a pen or pencil and paper to create her "fat cats" in all kinds of comical and cute situations.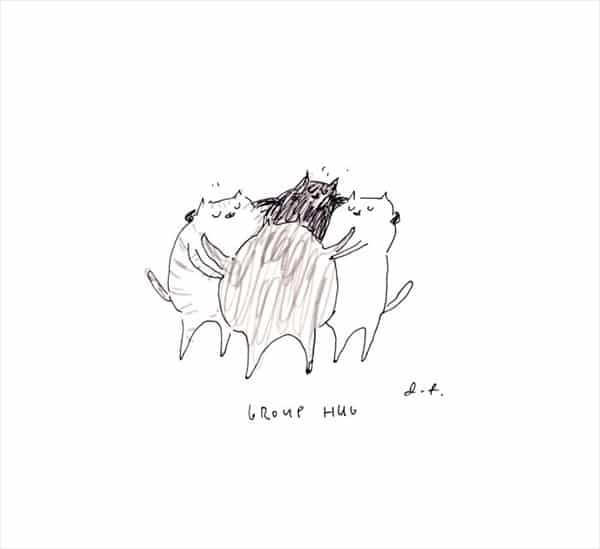 We already loved her art, but we loved her even more after reading the About page on her shop. "If I met your cat I would give him a squeeze and kiss on the head then worry about where that head's been…" she says. And that's exactly what any of us would do! Hug and smooch the cat first, ask questions later (or not at all!).
You can love her art, too! One lucky Catster reader will get win any print they want from The Dancing Cat!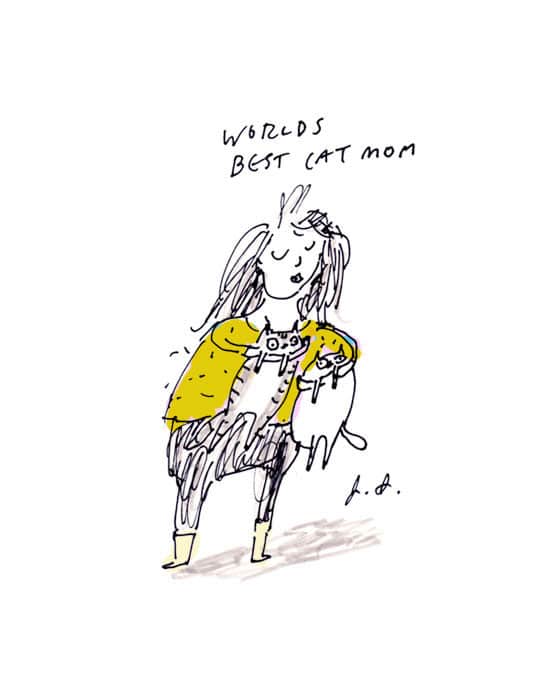 HOW TO ENTER
To enter to win to win, simply visit The Dancing Cat and choose which print you'd like to win. You can choose any large print or small print. Then come back here and leave us a comment telling us which one you chose! We'll randomly select one winner and notify you by email.
All entries must be received by Thursday, Jan. 24, 2013, at noon PST. Winners can be anywhere internationally.
To be eligible for the prize, use your Disqus account to comment below. Creating a profile and avatar takes just a minute, and it is a great way to participate in Catster's community of people who are passionate about cats. (And note that if your Disqus account doesn't contain a valid email address, you can't win because we can't contact you. Boo! So please check your account.) We'll notify the winner by email, and you have two days to respond or we'll pick someone else. That's just how it goes.
Good luck, everyone!
Catster Coupon
Catster readers can get 10 percent off your whole purchase in The Dancing Cat shop using code CATSTER10 through the end of January! So even if you don't win, you still win! Enjoy!