Okay, Amanda Cofflet doesn't literally draw on cats — she draws on photos of cats. Namely photos of her cat, Bob.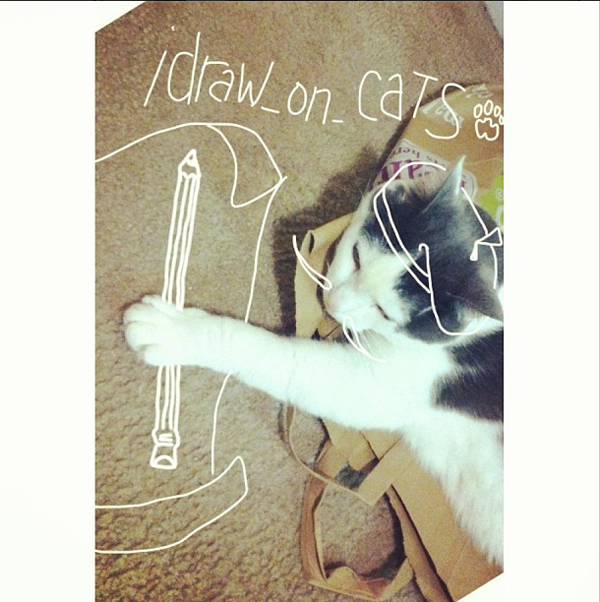 I was hanging out on Reddit the other day and noticed a little phenomenon: A series of comical cat photos featuring charming computer drawings over photos of cats, transporting the kitties into imaginative landscapes, complete with accessories like an astronaut helmet or a monocle or a crown. I wanted to find out who was behind the images, so I asked. I was delighted to find a treasure trove of drawings, an artist named named Amanda and her cat and muse, Bob.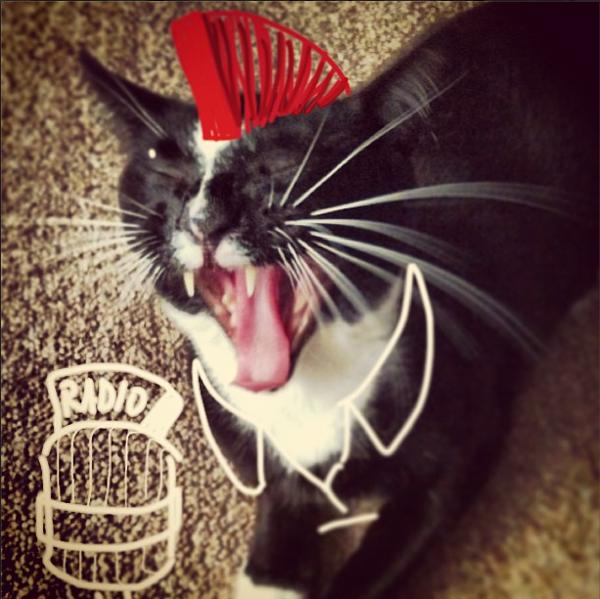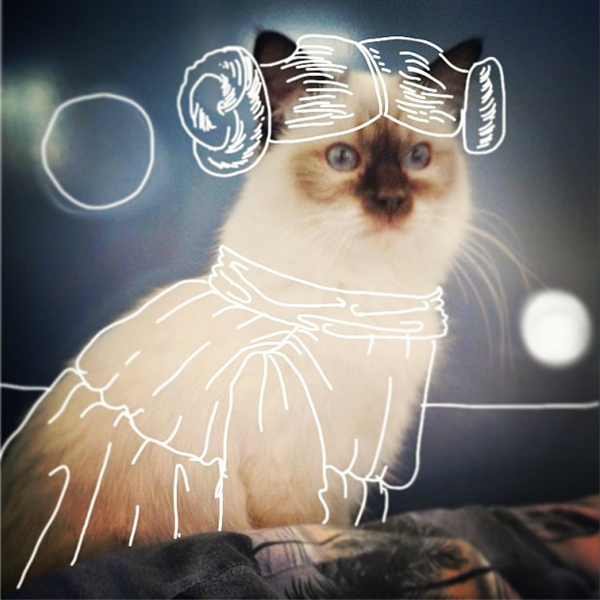 Amanda and Bob's friendship began when the cat followed her home on a freezing cold night, giving credence to the myth that cats choose their families. Bob walked out of the cold and into Amanda's heart. Amanda's family took Bob to the vet, who guessed that the cat is about three or four years old, but that doesn't stop him from pouncing like a kitten. And, bonus! Bob has learned to sit on command (or at least has Amanda fooled into believing he's learned how to sit on command).
Amanda loves how handsome and sweet Bob is, but she's also admittedly a little quirky. And I'm glad for it! One day she saw Bob lounging contentedly, so she drew on a photo of him as if he were on the beach. She uses Sketchbook Mobile to create her works of art, sometimes using her finger and sometimes using a stylus.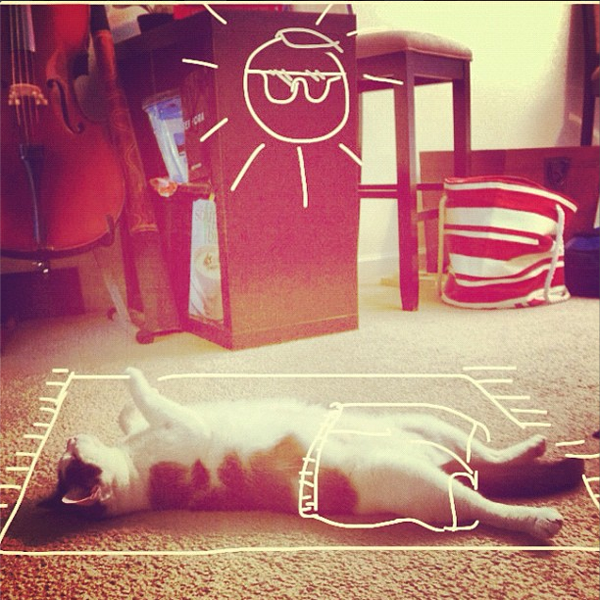 Since the inception of @idraw_on_cats, Amanda now uses other kitties as her muse, though Bob remains center stage on the subreddit /idraw_on_cats. To date, her favorite Bob drawings are the ones below.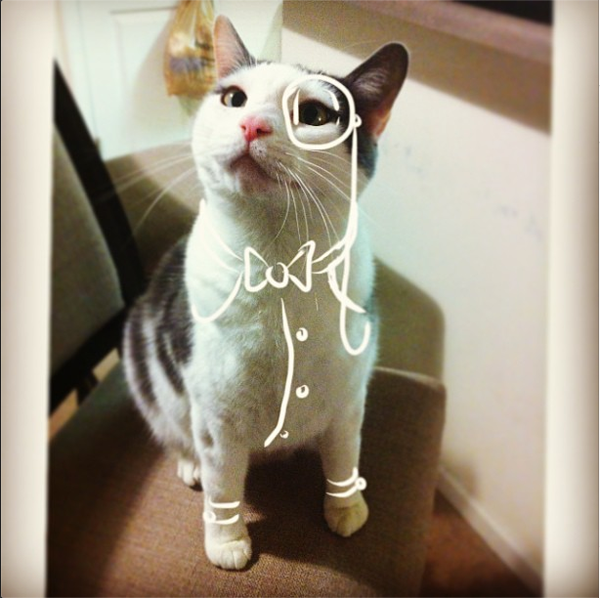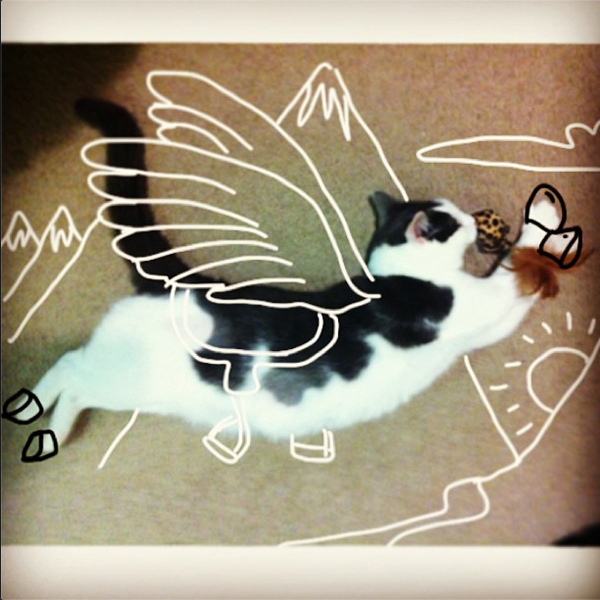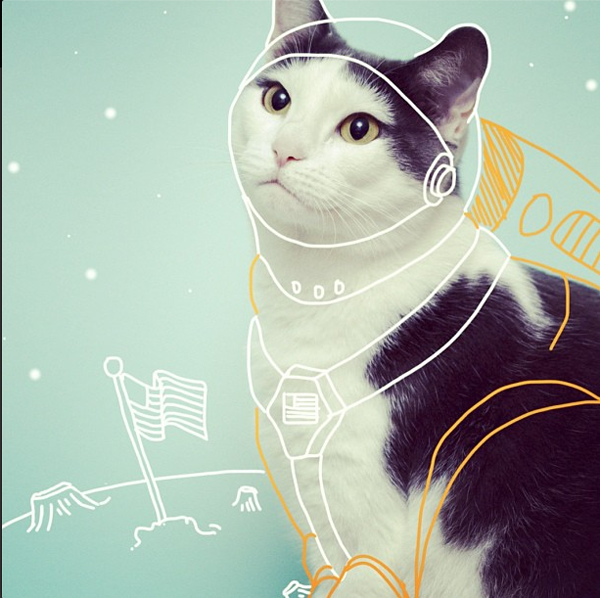 I asked her if she has a website or a Tumblr. She doesn't yet, but she's thinking of publishing a calendar or setting up a pop-up shop.
Either way, I can't get enough of her drawings! Go follow Amanda on Instagram!
All images via idraw_on_cats
See more cool cat art on Catster:
About Liz Acosta: Catster's former Cuteness Correspondent, Liz still manages the site's daily "Awws," only now she also wrangles Catster's social media. That's why she wants you to follow us on Facebook, Twitter, and — her personal favorite — Instagram. See ya there!