---
Let's play a game. When you think of the words "Jabba the Cat," what kind of feeling do you get? Or what kind of expression comes to your face when you read the words "Cat Avengers"? For us here at Catster, those words make us giggle, which is why we love illustrator and designer Alana McCarthy's Geeky Pet collection of prints combining our favorite companion animals with our favorite science fiction and comic book characters.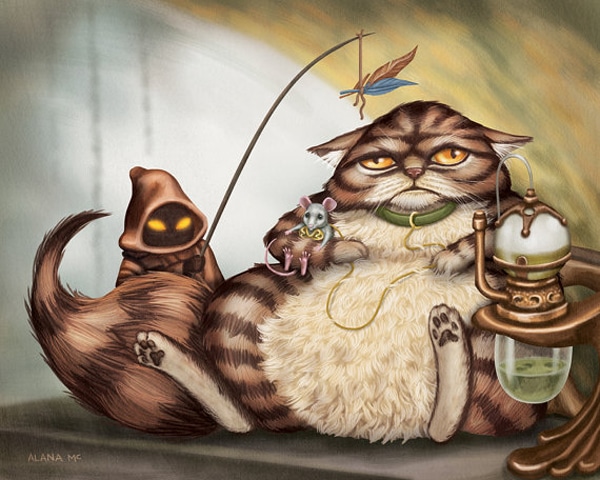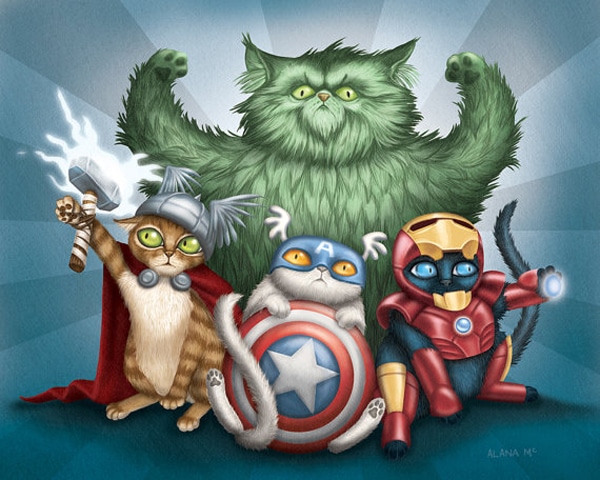 Created with bright colors and much whimsy, Alana's artwork answers the questions we ask ourselves, such as, "What if the Star Wars trilogy was reenacted by cats? What if George Lucas re-released the classic series with CGI cats?" We also would watch episodes of Cat Trek over and over again, and the "Trouble with Tribbles" episode would take on an entirely different meaning. We'd like to thank Alana for materializing the geeky desires we've been too embarrassed to voice.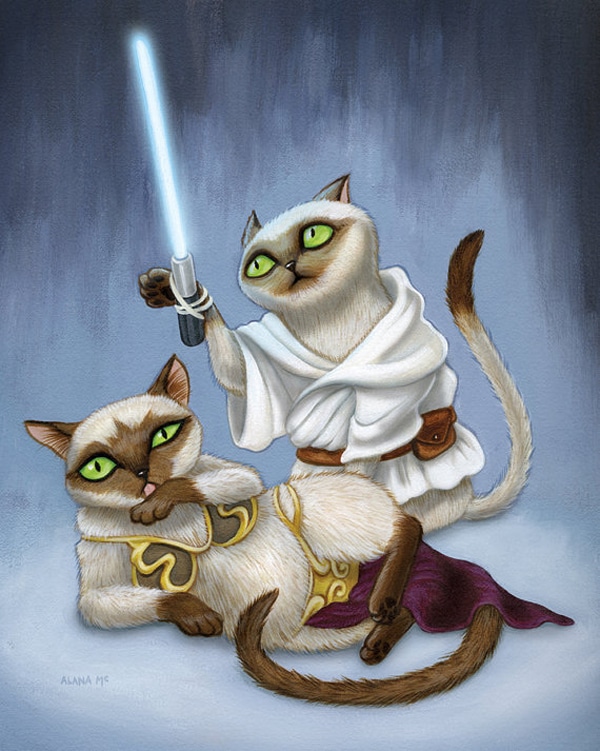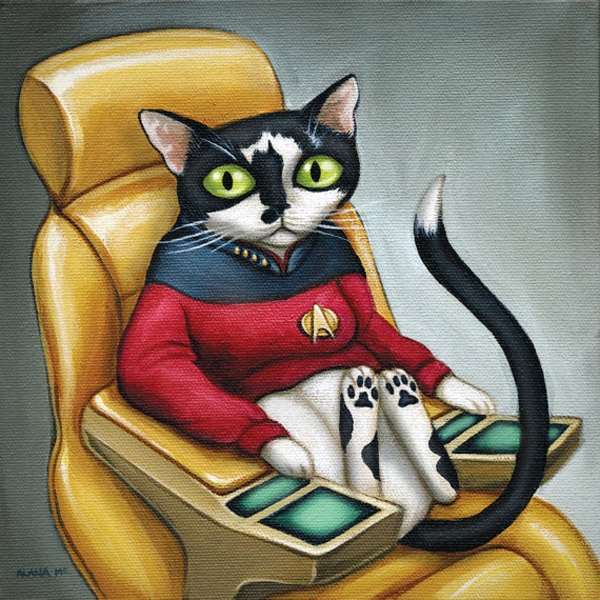 When we watch our cats stalking a Roomba, we always imagined it as a ninja cat battling an evil robot … and now, with the help of Alana's incredible skill and talent, we can actually hang that print on our wall. After all, that's how the cat sees himself — right?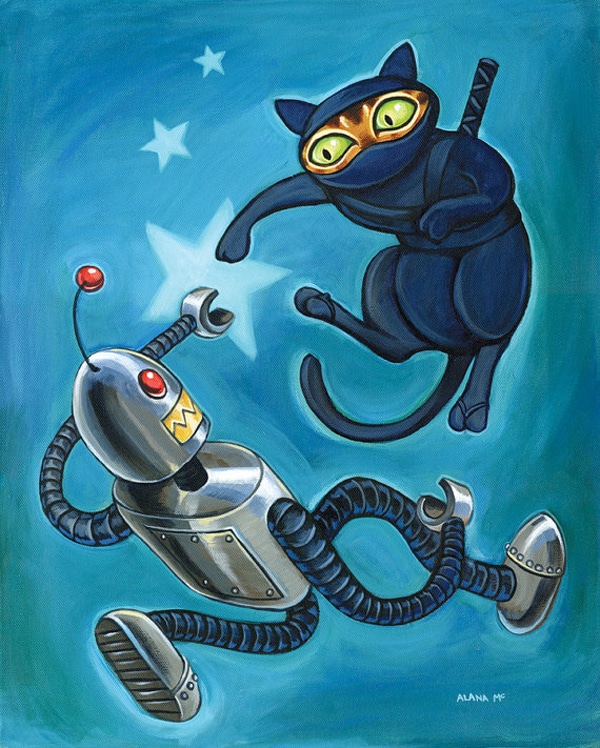 Via Pawesome