How bummed are you that Lou Reed is dead? The iconic musician died over the weekend in New York on Oct. 27, and may he rest in peace. Though Reed had an extensive musical history, he's most known for his participation in Andy Warhol darling the Velvet Underground, and during his career he rubbed elbows with other famous acts such as Nico, David Bowie, and Metallica.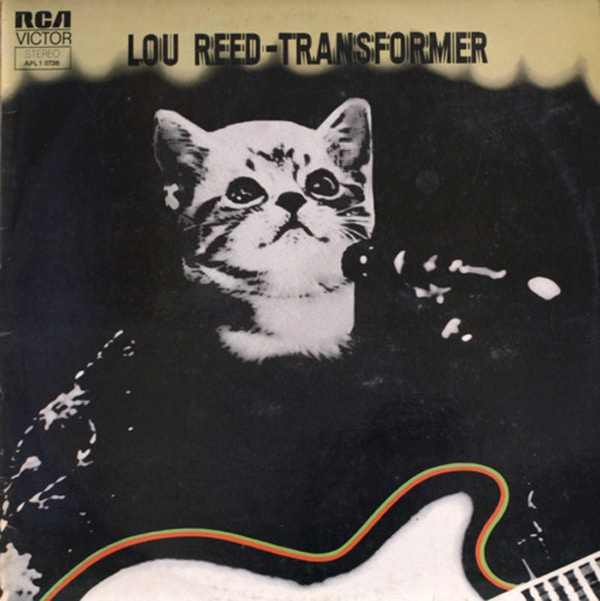 My personal favorite memory of listening to Lou Reed was at a party in college where we'd put colored bulbs in all the light fixtures and danced around in the candy darkness to the Velvet Underground's "Sweet Jane."
We've compiled five of our favorite Lou Reed songs and found the perfect cat videos to accompany them. So hit play on the tracks and turn the sound off the videos, and just enjoy yourself — Dark Side of the Moon with The Wizard of Oz style.
1. "Perfect Day"
It's such a purrrfect day.
2. "Walk on the Wild Side"
Tigers gone wild  get it?
3. "Satellite of Love"
Because a moon is a satellite and moons make me think of that line in Star Wars where Obi-wan Kenobi says, "That's no moon," and hamster balls sort of look like the Death Star.
4. "White Light/White Heat"
White light is gonna make you insane.
5. "Vicious"
Nothing more vicious than a kitten bunny kick!
What are your favorite Lou Reed songs? What are your cat's favorite tracks?
See more funny stuff on Catster:
About Liz Acosta: Catster's former Cuteness Correspondent, Liz still manages the site's daily "Awws," only now she also wrangles Catster's social media. That's why she wants you to follow us on Facebook, Twitter, and — her personal favorite — Instagram. See ya there!