---
Fake kitty ears for people are just fine. In fact, we'd be the first to say they make many people cuter. Thing is, they don't move like real kitty ears, turning to better evaluate that mysterious clank in the kitchen around dinner time, or expressing that fiercely impatient/aggro look we call "airplane ears."
Japanese company Neurowear developed a set called Necomimi, which work off brain waves. That bears repeating: They work off brain waves. A user on the Instructables blog called abetusk saw a demo video and set out to make his own. (Scroll down to see his assistant modeling the set.) The difference here is that abetusk's ears are controlled by a manual input, not brain waves.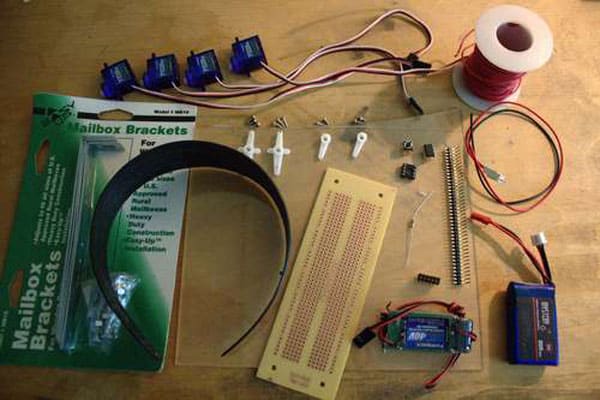 "I wanted to build something that wasn't too expensive and was easy enough to be done in a sitting or two," abetusk writes on the Instructable site. His materials included "some cheap servo motors" (whatever those are), as well as basic craft supplies. He says he spent "a weekend or two" developing code for the controller and then built the ears.
The ears move straight back for "Surprise!" and down and forward for "Awwww!" One of them shakes to the side, maybe to follow that kitchen clang.
Visit Instructables and start following abetusk's inventions — maybe he'll make you a set of kitty ears.