When your cat is injured or not feeling well, you worry. Bringing your kitty into the vet can be as nerve-wracking for you as it is for your cat. You not only stress over just how sick she might be but about how much your bill is going to be, too. Veterinary medicine has advanced so much that lifesaving treatment is available for many cat illnesses and accidents. However, treatment for cat injuries and diseases can be costly. In fact, the price tags on some veterinary bills are absolutely shocking.
Is Pet Insurance for Cats Worth It?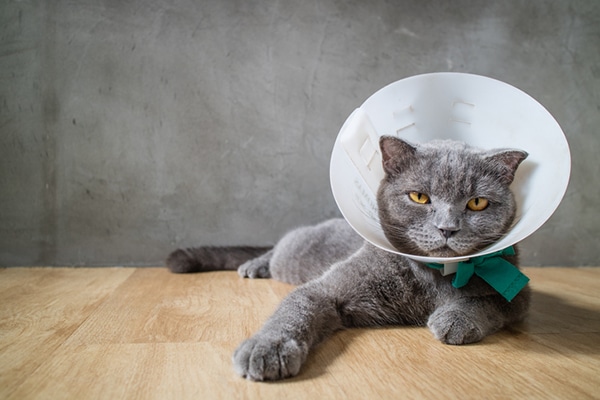 Pet insurance can help cover the cost of your cat's medical care, reimbursing you when your cat is sick or injured (pet insurance doesn't cover routine care like vaccines or teeth cleaning, unless you add on a special wellness rider). The actual out-of-pocket costs you'll see with pet insurance vary depending on the policy you choose, including the annual premium, deductibles, coverage, exclusions and reimbursement percentages. Most pet owners can save a lot if their cat has a disease or accident and needs expensive treatment. (Read more about pet insurance here.)
Many pet owners wonder if pet insurance is really worth it. "It's totally about that peace of mind to make sure that if your pet just had an accident or illness, that you don't have to worry about if you have that money saved up, you can just give them the care that they need," says Dawn Pyne, marketing manager for Embrace, which is based in Cleveland, Ohio. "It's a personal decision at the end of the day. Can you afford the accident or illness, or can you afford the insurance?"
To get an idea of the costs associated with veterinary care for cats, let's take a look at some common and unusual insurance claims from Embrace in 2016.
Top Cat Diseases and Injuries on Pet Insurance Claims
Common pet insurance claims for cats include conditions as varied as intestinal issues (vomiting and diarrhea), anorexia (a cat not eating), upper respiratory infections, cancer (the most common cancer claim for cats is lymphoma), urinary tract infections and bladder stones, kidney disease, heart conditions and diabetes. The costs associated with some of these common claims can be significant, as these examples show:
Top Cat Illnesses and Injuries
Illness/Injury
Average costs of care without pet insurance  
Average costs of care with pet insurance* 
High cost of care based on claims
Intestinal issues
$688.46
$137.69
$5,180.42
UTIs and bladder stones
$624.52
$124.90
$3,268.69
Kidney disease
$990.00
$198.00
$4,489.30
Cancer
$2,866.97
$573.39
$14,969.03
Heart conditions
$600.00
$120.00
$5,690.92
Diabetes
$1,013.53
$202.71
$10,903.00
Upper respiratory infection
$357.00
$71.40
$3,018.79
Pet Insurance Saved Big for These Cat Illnesses and Injuries
Some types of illnesses and injuries occur less frequently, but when they do happen, they can be costly.
For instance, when a 10-year-old domestic shorthaired cat named Ghaal began acting very sluggish and experiencing bloody stool and pale gums, his veterinarian did an ultrasound and discovered what looked like a mass on his intestine. Ghaal was later diagnosed with a bacterial stomach infection and inflammatory bowel disease, and needed surgery to remove the mass. Ghaal made a complete recovery, but the bill came to a whopping $4,369.13. Thanks to pet insurance, Ghaal's owner was reimbursed $3,187.10.
A 3-year-old Calico kitty named Carly swallowed a 36-inch-long ribbon, which lodged in her gastrointestinal tract, stretching from her stomach all the way through to her small intestine. The ribbon was surgically removed and Carly fully recovered from the ordeal. The final bill was $5,648.44, and Carly's owners were reimbursed $4,358.75.
A cat from Seattle named Gilbert experienced a freak accident, somehow falling off the kitchen counter with his paw wedged tightly into the handle of a kitchen drawer. Gilbert broke all four of his metatarsals and needed surgery to save his paw. The incident led to a $4,061.04 veterinary bill, of which Gilbert's owner was reimbursed $2,867.97.
Although you never know if you'll need pet insurance, the peace of mind alone is enough to make it "worth it" to countless pet owners.
*Actual costs will vary depending on the insurance provider and specific policy.
Thumbnail: Photography ©pyotr021 | Thinkstock.
Tell us: Do you have pet insurance for your cat? What expensive vet bills have you had to deal with?
Read more about cat health and care on Catster.com: