Cat litter is probably one of your biggest expenses when it comes to looking after your kitty. Fortunately, there are many ways to reduce your litter costs. Here are six awesome ones.
The 6 Ways to Save Money on Cat Litter
1. Shop at the feed store for low-cost litter options
A visit to your local farm and feed supply store will yield an abundant variety of low-cost alternatives for cat litter. In addition to saving as much as 50 percent on litter, you also get the benefit of being more eco-friendly. Many of the litter options at a feed store are made from natural fibers and/or renewable resources.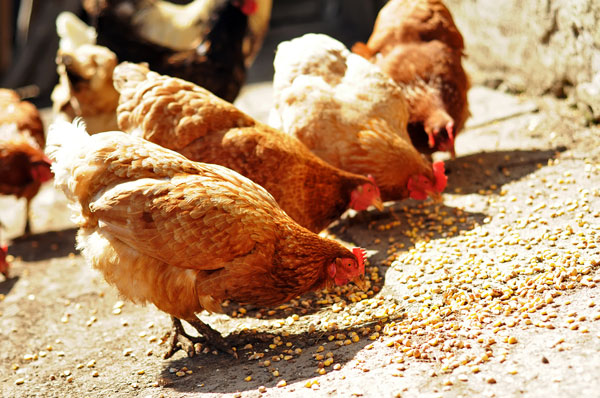 For a corn-based alternative to cat litter, you might want to try nonmedicated chicken feed, also known as chicken starter. A 25-pound of nonmedicated poultry feed goes for about $10 a bag, or 40 cents per pound. If you're looking for a pellet-based litter, visit the rabbit or horse section of the store. A 50-pound bag of grass or alfalfa pellets can often be found for less than $20.
For an alternative to pine cat litters, it's worthwhile to investigate wood-stove pellets. They usually sell for about $5 for a 40-pound bag, but this awesome price comes with a caveat: You'll need to look for pellets that are cat safe.
Make sure the pellets are composed only of natural wood, without any additives like accelerants. As well, the pellet must be safe for animals. If you're not sure, contact the manufacturer. Ask if the pellets are safe to use for animal bedding and whether they are free from pine and cedar oils. These oils are extremely toxic for cats, but the kiln-drying process to make the pellets usually reduces these compounds to safer levels. If in doubt, ask your vet.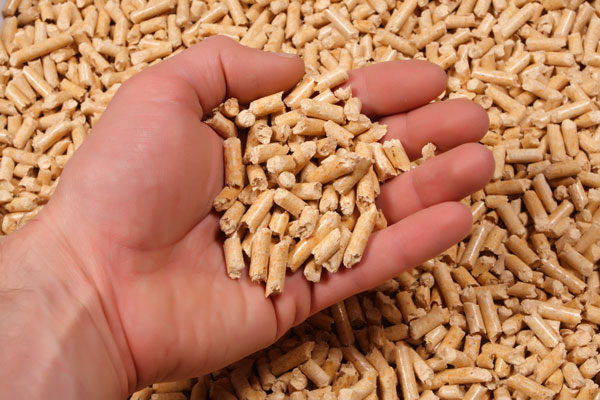 2. Scoop often and use less litter
One of the easiest ways to save money on cat litter is to simply use less of it. This is ideal if you have one cat and you're the type of person who scoops regularly. You can actually reduce the amount to just a thin layer, about three quarters of an inch in height.
By using less cat litter, it's easier to get to the waste, so you'll be able to scoop more frequently with less effort. If you decide to try this, be sure to gradually reduce the amount of litter over a period of weeks so that your cat doesn't get spooked by a sudden change to her litter box.
3. Shop around
The price of cat litter can vary greatly among stores, especially if you're using a specialty litter. Comparison shop online and call a few local pet stores. A bit of research can easily yield large price differences, depending on the brand of litter you use and where you live.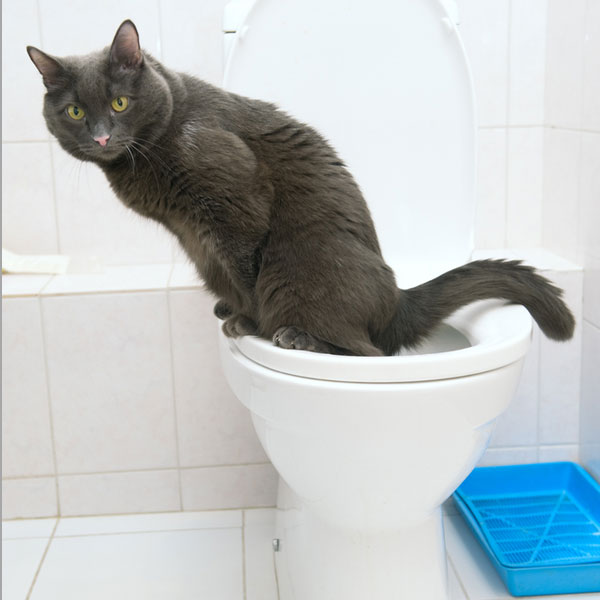 4. Look for cat-litter coupons
Kitty litter manufacturers are well aware that litter is an essential necessity, which is why they really value you as a lifelong customer. Manufacturers often give out rebates or coupons to entice people to switch brands. Search your brand online with the word "coupon" to check for any special offers or discounts.
5. Buy big or buy in bulk
If you really want to save money, clean out your storage closet or garage to find space for a 40-pound bag of cat litter. You can often save 25 to 30 percent on litter simply by purchasing the largest size over a smaller size. With the money you save on your first big bag, you'll be able to buy a plastic bin to keep a smaller quantity handy in the house.
6. Toilet train your cat
If you want to reduce your litter cost to zero, try toilet training your cat. Cats can learn how to do their business using the toilet instead of a cat box. There are even kits and systems that will help you with the toilet training process. We interviewed musician Thomas Dolby about how he trained his cat. Here's the video:
The most important thing to keep in mind if you want to save money on cat litter is to choose a solution that works for both you and your cat. With our awesome tips, you'll be able to pamper your precious kitty with all the money you save!