This Veteran Has a Welcome Companion in Patch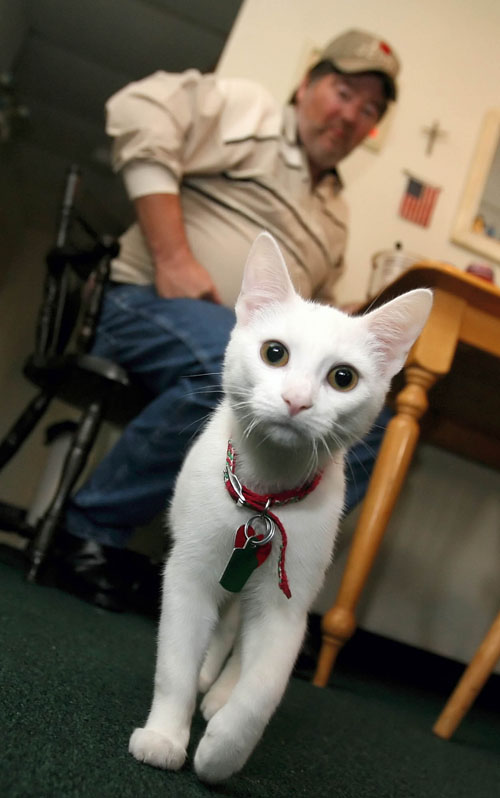 In July, John McGahey, a 53-yar-old Vietnam veteran suffering from post-traumatic stress disorder (PTSD) received a service pet in July as part of an unconventional prescription to help him combat his demons. This service pet was not the usual dog, however. It's "Patch," a 6-month old white cat.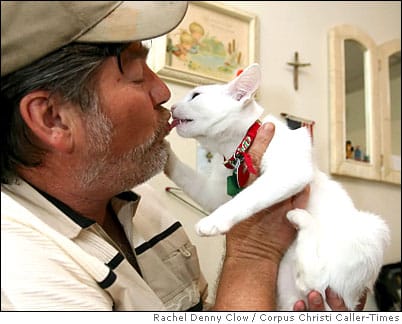 McGahey was first diagnosed with PTSD in the late 1970s after treatment in Philadelphia Naval Hospital. He explains, "I have a lot of flashbacks. I get paranoid in public, and petting Patch helps keep me calm. When I'm ripping the bed apart at night he licks me."
Convincing others that Patch is a service animal has been an uphill battle. The former medical corpsman has been denied access to some public places with Patch. "Its not like Im trying to take an alligator with me. I just want people to know service animals can be other than dogs."
McGahey first dispelled the myth that only dogs can work as service animals at an H-E-B store. Executive staff contacted store managers where he shops to arrange for him to carry Patch in a pouch the cat has been trained to stay inside. It hasn't been so easy for him to gain access for Patch elsewhere, however. Patch and McGahey are regular riders on city buses, but only after he asked permission and danced through a sea of red tape. The pair encountered resistance the first time they visited the Veterans Administration medical clinic. McGahey was required to show a copy of the ADA definition of service animals and his doctors prescription, which were photocopied for his file, before he was permitted to keep Patch with him. McGahey said he has not been permitted to take Patch into local restaurants, and he understands that it's often because of owners' misunderstanding of federal regulations.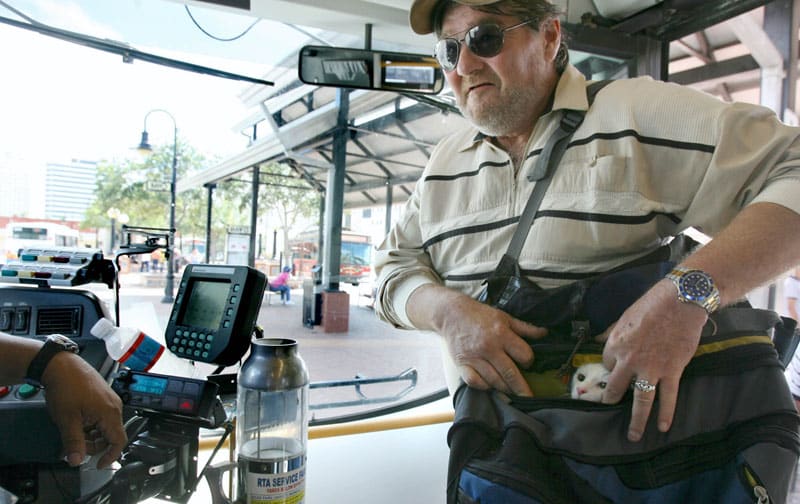 Read the complete story at NavyTimes.com