Most of you know by now that I have two boys at home, Pimp and Moo. But did you also know that I help care for a bunch of feral kitties in my office parking lot?
Yes! I am mommy to many other fabulous kitties as well, and I want you to meet them. They are a very special bunch, and they all have names. Two other women and I make sure they have all the vet care they need, they are all spayed and neutered, they eat every single day (three times a day on weekdays!) and get lots of love.
Here they are!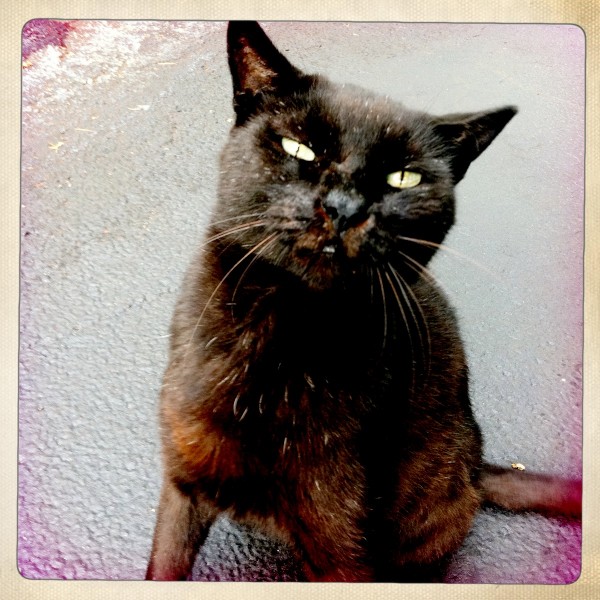 That's Bully. He's such a good cat. He loves to rub on your legs and get all the pets he can get. Earlier this year, we almost thought we were going to lose him. He was losing weight quickly and not really eating. We took him to the vet, found that he had some bad teeth and got them pulled. He stayed with a friend for about a month while we fattened him back up and now he's back with his buddies, good as new and happy as ever!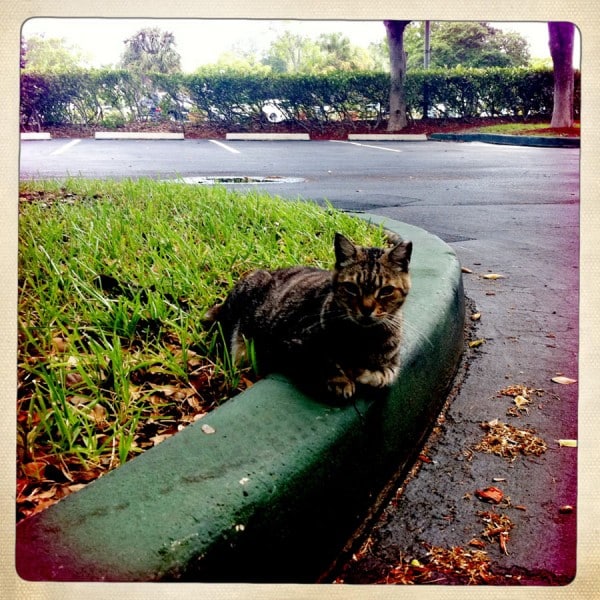 Crybaby is Crybaby because he sits there and yells at you until you put food down. And then when you do put the food down, he looks at it, sniffs it, snubs it … and then yells at you for more! We can't really pet him yet, but we're trying.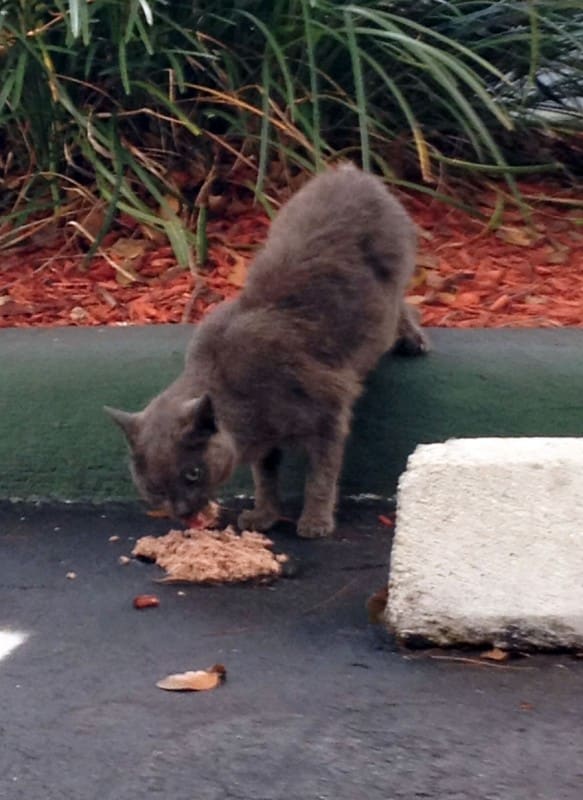 Petunia is a delicate little girl. She is scruffy and rough, but tough. She has bad teeth, so she gets her own special can of wet food all to herself. She usually keeps to herself and won't let us touch her. Deep down inside, though, I really thinks she wants to be petted! Maybe one day.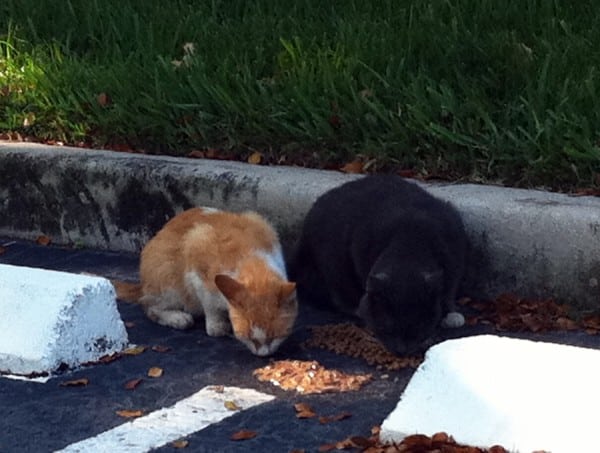 Orange Guy (OG for short) and Westin are a pair of best friends. They live in their own little area of the parking lot and love each other. OG won't let us pet him — he's a bit skittish — but Westin loves to be petted. Such an odd little pair, but so cute.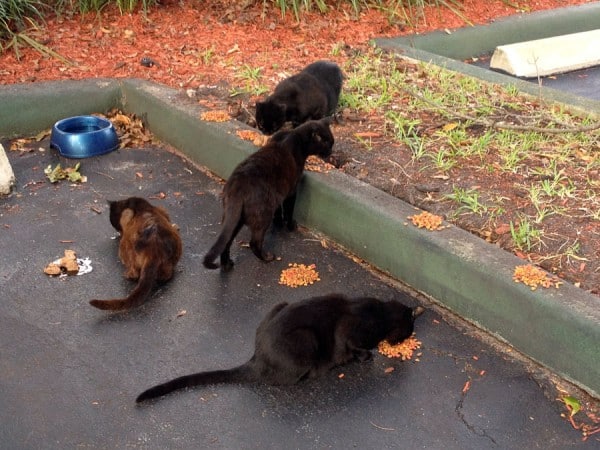 This is part of the gang at their feeding spot. They eat along the same curb everyday and have a water bowl that stays there all the time. We refresh it at least daily with clean water. Clockwise from the top, this is Sweet Pea, Bully, Lily and Daisy.