Mamba is an all-black rescue cat who has risen to Internet fame by virtue of his vampire cat status. Yes, that's right, he's blessed with a wonderfully ghoulish overbite that has seen him charm his way into the Instagram feeds of more than 30,000 fans and followers.
Here's Mamba's story, in his own words.
Protect ya neck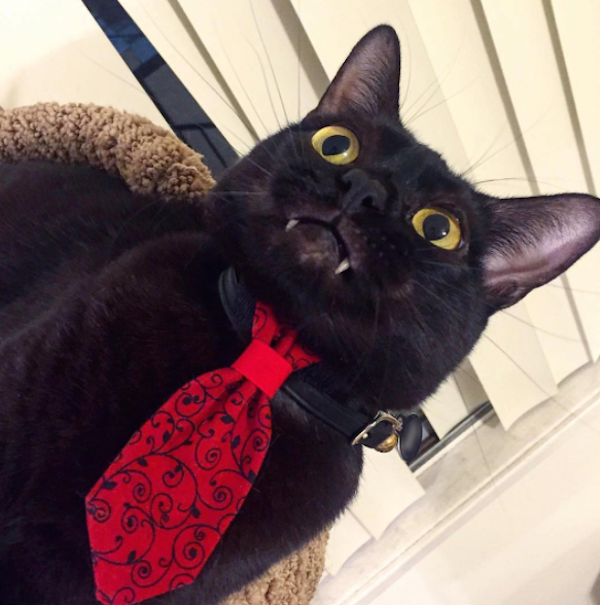 "I was adopted in Los Angeles as a young adult in March 2014," says Mamba when asked to recount how he secured a forever home with his human, who first saw him at an adoption event.
"She was immediately struck by my giant, round, innocent eyes piercing her soul — just like my killer fangs pierce the flesh of my victims!" Mamba continues. "The second I was let out of my cage, I climbed onto her shoulders and went straight for her neck, since as a vampire cat I'm always attracted to necks.
"But I nuzzled her instead of biting her right away, to make sure I would woo her enough to bring me home."
An assassin's heritage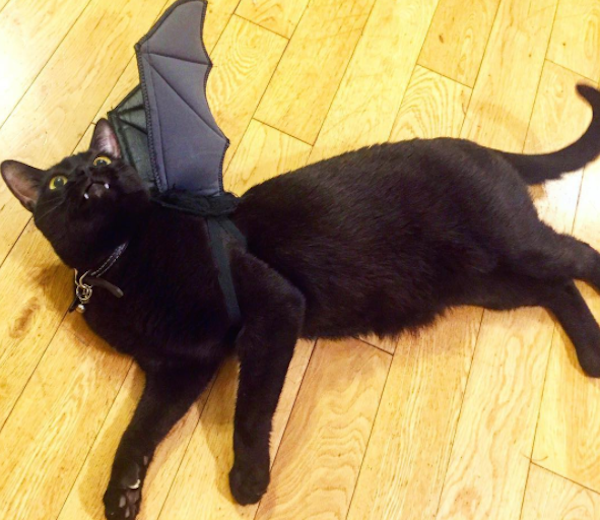 When it comes to Mamba's name, this all-black cat was inspired by the assassin protagonist in the Kill Bill movies.
"After all, I was born with dangerous weapons built into my mouth," he says with a steely conviction.
Fang appeal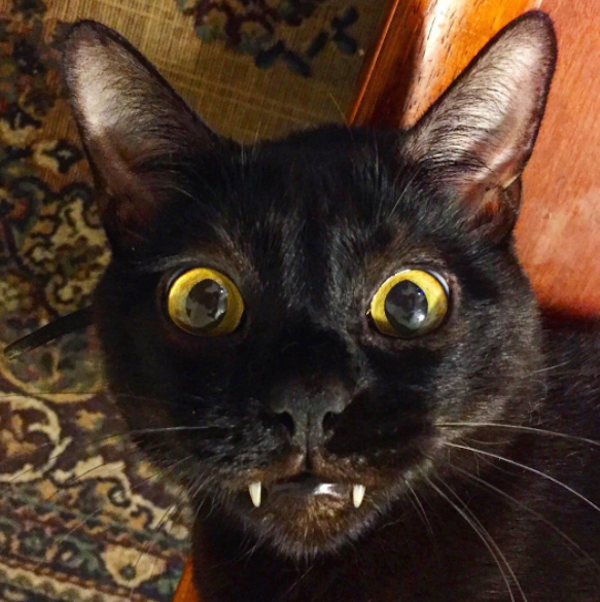 Speaking of Mamba's distinctive calling card, he says that his human found his fangs "a little bit shocking at first — but also adorably hilarious." With his human a big fan of "campy horror movies," he says that she correctly identified his potential to become a "special kind of villain."
As Mamba testifies: "All kitties are a little bit naughty, but I have just a little bit more of that mischievous evil in me than most."
Black cat on the silver screen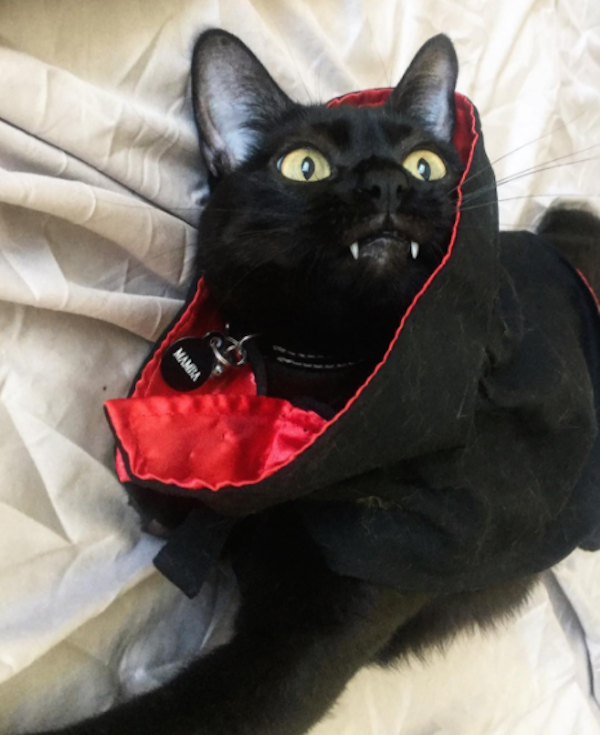 Asked what horror movie — campy or spine-chilling — Mamba would most like to have had cameo in, he says, "I would love to play Nosferatu in a remake. My stage name on Instagram is actually Nosferpawtu."
Cross-species shenanigans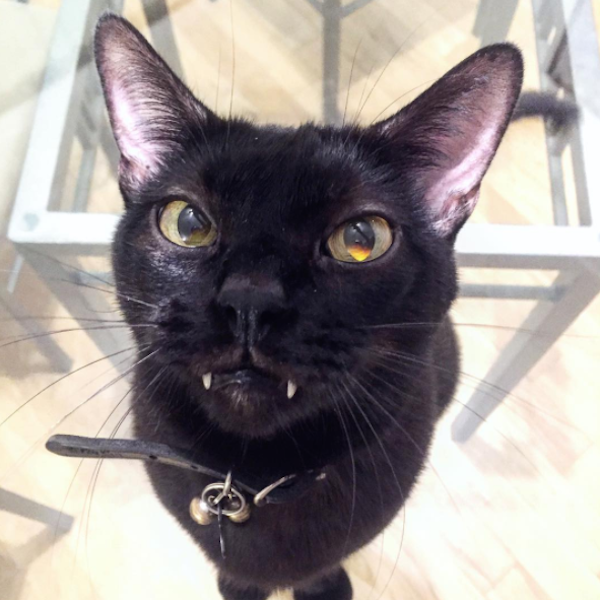 "I am a mixture of extremely friendly and extremely hyper," says Mamba, summing up his personality. He adds that his human considers him "half dog and half monkey" and that he's also an aggressive snuggler.
Oh, and Mamba also claims a special trick of sorts: "I love jumping six feet in the air for no reason and darting around the apartment quicker than a bat in flight."
Finally, a message for the vampire cats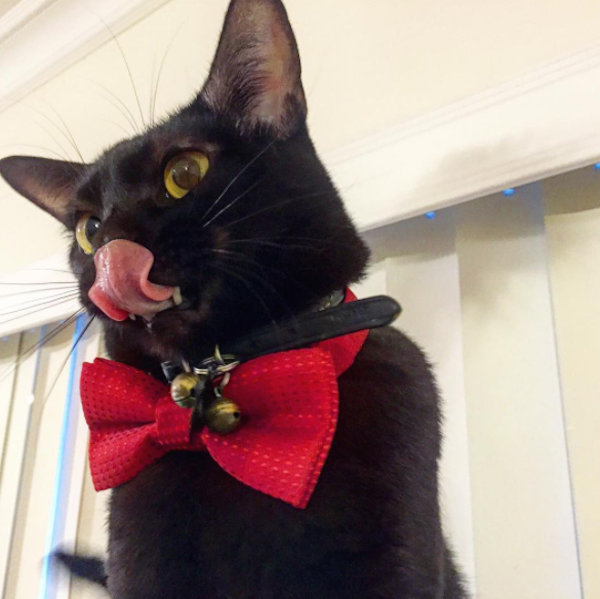 With Mamba being one of an exclusive group of vampire cats, what message would he like to convey to the world about his kin?
"We are really special kitties because we look so similar to our most ancient saber-toothed ancestors. If you have the room in your heart to adopt one of us, please do! I am so happy I was finally adopted. My life is so much better now because of it.
"If you are a human at a point in your life where you can really commit to giving a pet a good home, please adopt! In particular black cats, like myself, are the least-often adopted and most frequently euthanized at shelters. In shelters everywhere there are adorable cats just like me, bubbling with adorable good looks and great personalities."
Check out more of Mamba's horror movie moves on his Instagram account.