Are you ready for the world's inaugural hip-hop album recorded entirely from cat sounds and samples? Well, you might be in luck, as a Kickstarter has been launched in an attempt to get the artists EL-P and Killer Mike to release a cat-centric version of their upcoming Run The Jewels 2 project.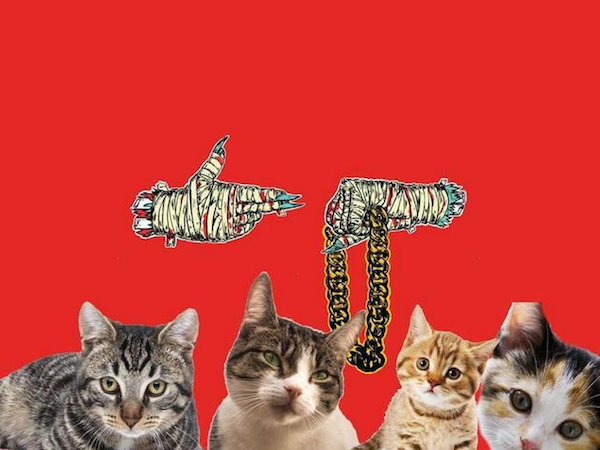 The backstory breaks down like this: As a prank, EL-P and Mike came up with a bunch of fanciful deluxe pre-order packages for their new album, which is to be released on October 27. One included the Meow The Jewels bundle, which promised that for the princely sum of $40,000 they would "re-record Run The Jewels 2 using nothing but cat sounds for music." (There's also a Self-Righteousness For Sale version on offer, which for a whopping $350,000 will have the duo "spend six months pretending to care about whatever you care about.")
Despite the high-end Run The Jewels 2 deluxe packages being launched as a jape, one plucky fan has called the group's bluff and set up a Kickstarter for the feline edition. Taking it good-naturedly, El and Mike agreed to re-record the album if the campaign becomes fully funded (and donate all proceeds to charities involving victims of police brutality and neglected animals).
The Meow The Jewels campaign is currently creeping up on $10,000. If you want to be part of this momentous movement, head over to the Kickstarter page now.
Learn more about your cat with Catster:
About Phillip Mlynar: The self-appointed world's foremost expert on rappers' cats. When not penning posts on rap music, he can be found building DIY cat towers for his adopted domestic shorthair, Mimosa, and collecting Le Creuset cookware (in red). He has also invented cat sushi, but it's not quite what you think it is.