Some of the public service signs we've seen over the years are already so funny they don't need to be parodied. They contain the ubiquitous — and hapless — stick figure who was probably born on that "Ped Xing" sign near crosswalks. This poor flunkie — we'll call him Mr. Black — enters all kinds of precarious situations where the worst, in fact, befalls him.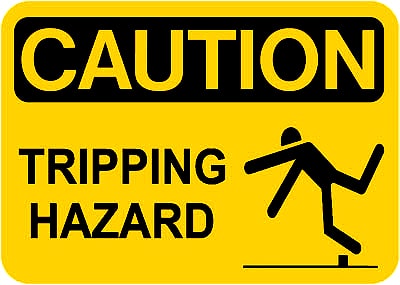 We've seen him fall down stairs at San Francisco State University, be electrocuted outside a generating station on a shuttered Navy base, be impaled by giant icicles in Utah, and get chased by a tsunami on the Oregon coast.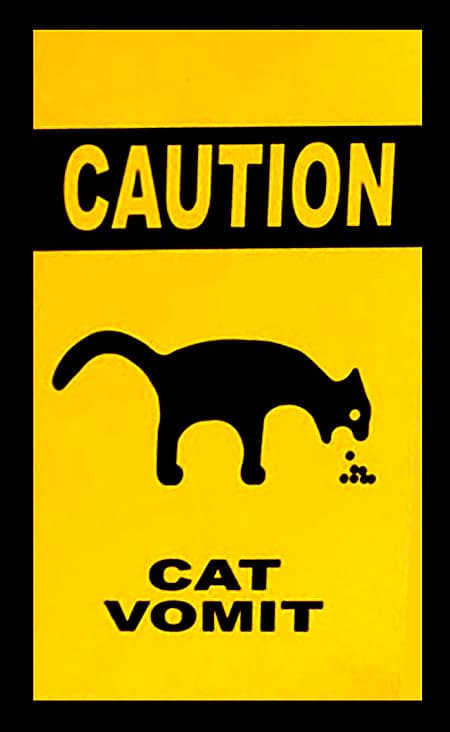 Yet despite his laughably inescapable fate in these settings, parodied he is. Today we meet Mr. Black's counterpart, Mr. Black Cat. This 2-D kitty inhabits a sign that's being sold as a "gag" gift (ha!) but might contain more truth than humor to anyone who owns a cat (or two, or three.)
"Caution," warns the sign. "Cat Vomit."
Well, then. There it is.
In this setting, Mr. Black Cat barfs up seven round pellets that form a little partial pyramid. (Oh, if only cat barf were so easy!) His back arches, his tail kinks, and his bright yellow eyes are wide open. (There's some truth!)
The sign is the creation of Ellen Gibbs, who sells various items bearing the barfing pet via Caf├® Press.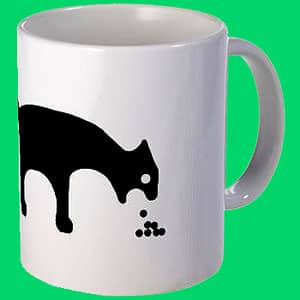 Gibbs offers t-shirts, tank tops, caps, infant clothing, tote bags, mugs, water bottles, aprons, maternity clothes (we're serious!), and mouse pads in addition to the wall sign (which also comes in Spanish). Elsewhere online we found a free-standing "sandwich board" type cat-vomit sign, but it doesn't seem to be available anymore.
To us, that one seems the most useful. Think about it: You get out of bed, walk through the living room, across the area rug, toward the kitchen and the coffee maker when — AAAAUUGH! — you hit the fresh cat barf. But right now you REALLY want that coffee, and even more you want to defer dealing with kitty's "present" at least until after that.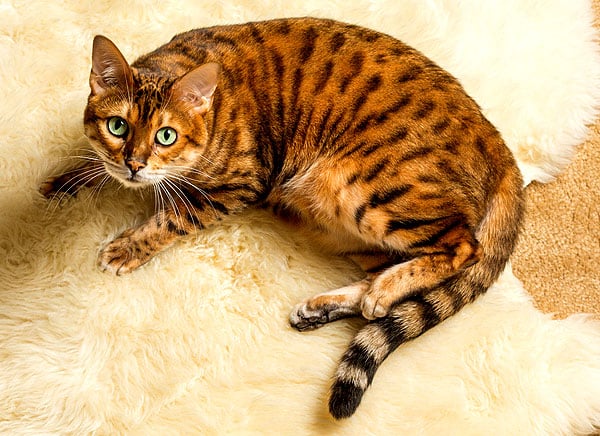 If you had the stand-up sign, you could mark the evidence and not have to accidentally "find" it again later. Without a sandwich-board to identify it, what are you going to do? Throw a onesie or tote bag on it?