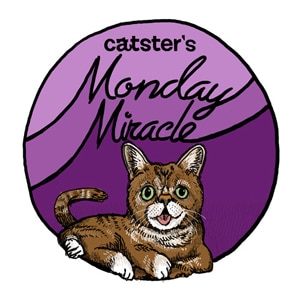 The Misadventures of Flopsy Wobbles sounds like the title of a children's book that stars a cheeky but lovable little feline. Oh, the shenanigans you can imagine our heroine getting into, right?
In reality, this black-and-white cat might indeed claim a quirky name and mischievous Facebook page, but her backstory is more of a tearjerker that involves a close brush with euthanasia and learning to live with her special-needs status.
Before getting to the heart of Flopsy Wobbles' tale, first let the record show that formally she is known as Sakura (so named after a Japanese exchange student who was working at the rescue she turned up at). But for the purposes of her Monday Miracle spotlight, let's stick with the more marvelous Flopsy Wobbles.
Now let's continue to the main event.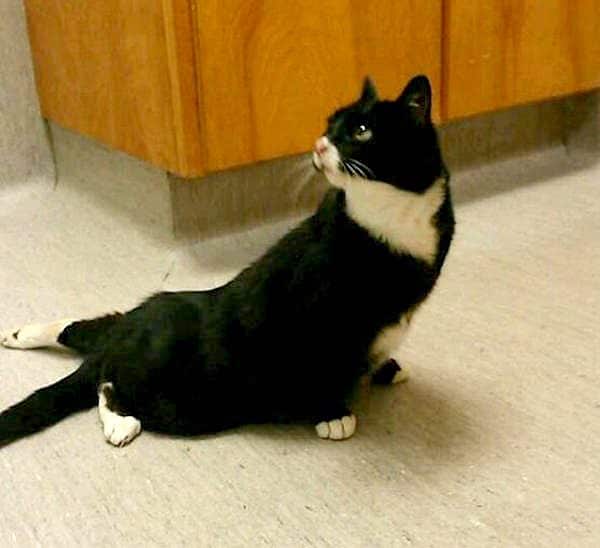 "Flopsy Wobbles came into our lives shortly after we lost our disabled cat, Link, to cancer," explains Kendall Finch, the human who'd soon come to offer her a forever home. "Taking care of Link helped us realize how passionate we are about helping special-needs cats live happy lives and how much they can teach us about love, trust, and resilience."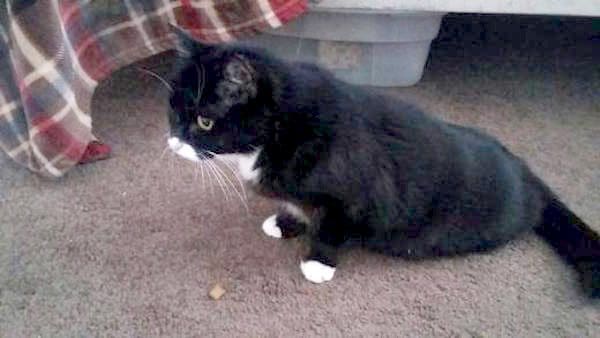 Shortly after Link passed away, Kendall reached out to a local rescuer in Humboldt County, California, who was involved in trap-neuter-return to say that she was willing to take on a special-needs cat.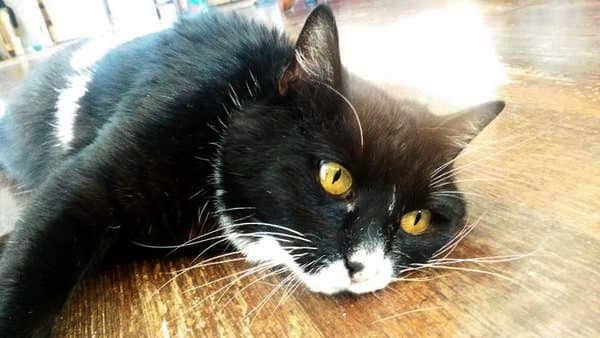 Enter Flopsy Wobbles, who needed an immediate foster placement after "being found in the gutter and unable to stand or walk." After a vet couldn't determine the cause of her paralysis, she was on course for being euthanized — before the staff at the vet hospital allowed a worker to take her sagely home, which in turn wound up with her coming under Kendall's watch.
"The first time we met Flopsy Wobbles, we discovered that she can be a super shy cat in new situations," recalls Kendall. "She hid under the bed for the first two days after we brought her home, so we didn't realize at first just how mischievous and spunky she is."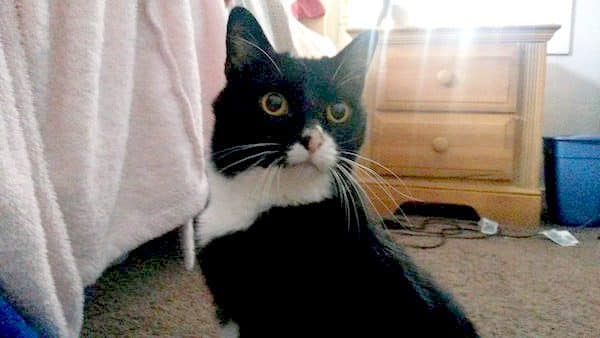 As Flopsy Wobbles began to acclimatize to her forever home, it was apparent that she was afflicted with two issues: mobility problems and a tendency to experience grand mal seizures.
The family vet has speculated that Flopsy Wobbles' problems with getting around came about after a spinal trauma. Now she's had to develop her own distinctive way of scooting across floors.
"She takes three or four wobbly steps before flopping her bottom down and starting over," describes Kendall, while adding that she finds it easier to move when she's on rugs and carpets.
The next step in Flopsy Wobbles' movement rehabilitation is to consider the use of a wheelchair — and Kendall says she's open to hearing from other cat owners who've tried the devices.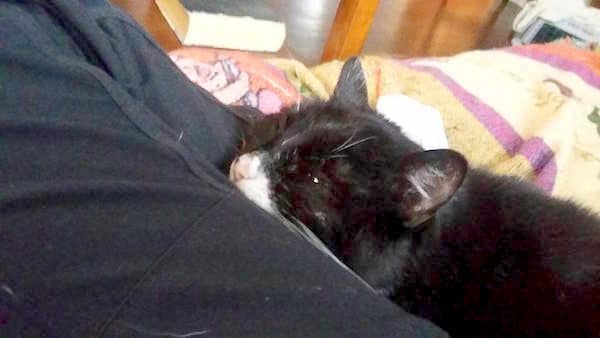 Before she's strapped up with wheels, Flopsy Wobbles needs to have her second condition stabilized. Grand mal seizures can bring on a loss of consciousness and extreme muscle contractions, so symptom management is the immediate remedy. To that end, Flopsy Wobbles is on a twice daily medication schedule — although further (costly) blood tests are required as she's not reacting to the medication quite as well as she should be.
"Loud noises or stressful situations bring on seizures, so we try to keep the house as calm as possible for her," explains Kendall. "Recently we had a big thunderstorm, and a huge clap of thunder caused a seizure in the middle of the night, which was scary for everybody. The seizures leave her feeling pretty tired, so getting those under control is our top priority."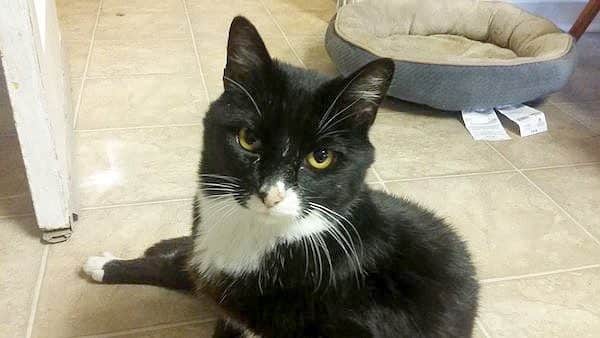 While Flopsy Wobbles waits on further diagnostic tests — and seeks to raise money for her medical bills via a YouCaring fundraiser — she has dedicated herself to living out her life as a positive role model for special-needs cats.
"Disabled cats sometimes require a little extra effort," says Kendall. "But they also bring a lot of joy to a home and teach us about living in the moment and being strong."
Follow Flopsy Wobbles on Facebook and donate to her medical care via her YouCaring page.