Do cats fart? You're not the first cat parent who has wondered. And if cats do fart, are cat farts normal and why do cats fart? You're in luck — today we'll be clearing the air on the subject of feline flatulence.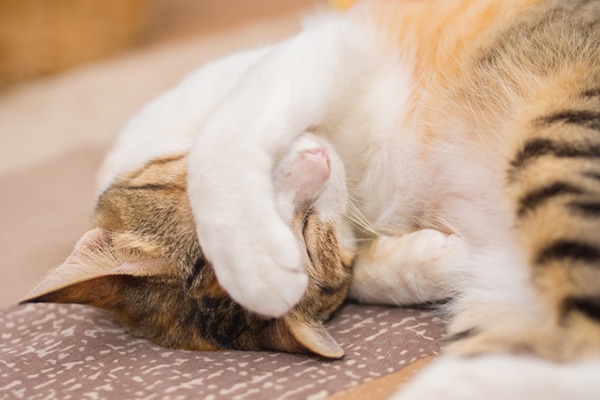 Do cats fart? If so, why do cats fart?
Before you become worried, know this: most cat farts are normal, and almost all cat farts are odorless. Some common causes of kitty toots are:
When should you worry about cat farts?
Although most cat farts are benign, some red flags should alert you to consult with your cat's veterinarian. When cat farts are accompanied by these symptoms, they could indicate more serious health issues:
What health problems are associated with cat farts?
During a veterinary consultation, the health professionals will ask you about your cat's diet and eating habits, conduct a thorough physical examination and possibly order blood work or abdominal x-rays. Although these exams and tests may sound scary, they're critical in diagnosing these health problems that go beyond the simple "cutting the cheese:"
Here's how to prevent cat farts:
You can definitely take steps to avoid excessive feline flatulence and serious health concerns. You know the old saying: "An ounce of prevention is worth a pound of vet visits to correct smelly cat farts" — or something like that.
So, although it's perfectly healthy for cats to pass gas, it's essential to pay attention to cat farts that are excessive or happen with accompanying symptoms. Now you can go back to blaming the dog for those stinky toots!
Thumbnail: Photography by Nailia Schwarz / Shutterstock.
Read more about cat health issues on Catster.com: