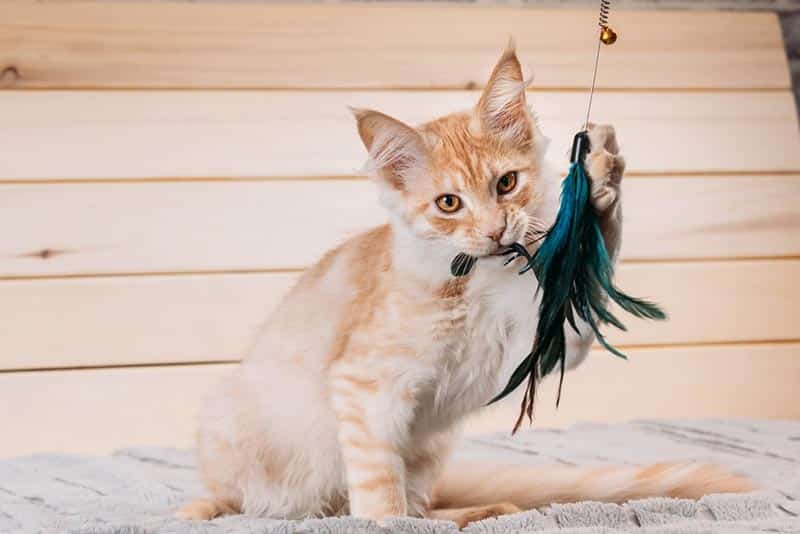 I see a lot of new products each year, and I try to share as many of the good ones with you as I can. And of course, Allegra has been busy helping me review many of them for you throughout the year. With so many products, it's really hard to choose only 10 favorites, but with the help of my little product tester, we've come up with our list of the 10 best for this year, listed in no particular order.
OURPETS Sushi Treat Dispensing Puzzle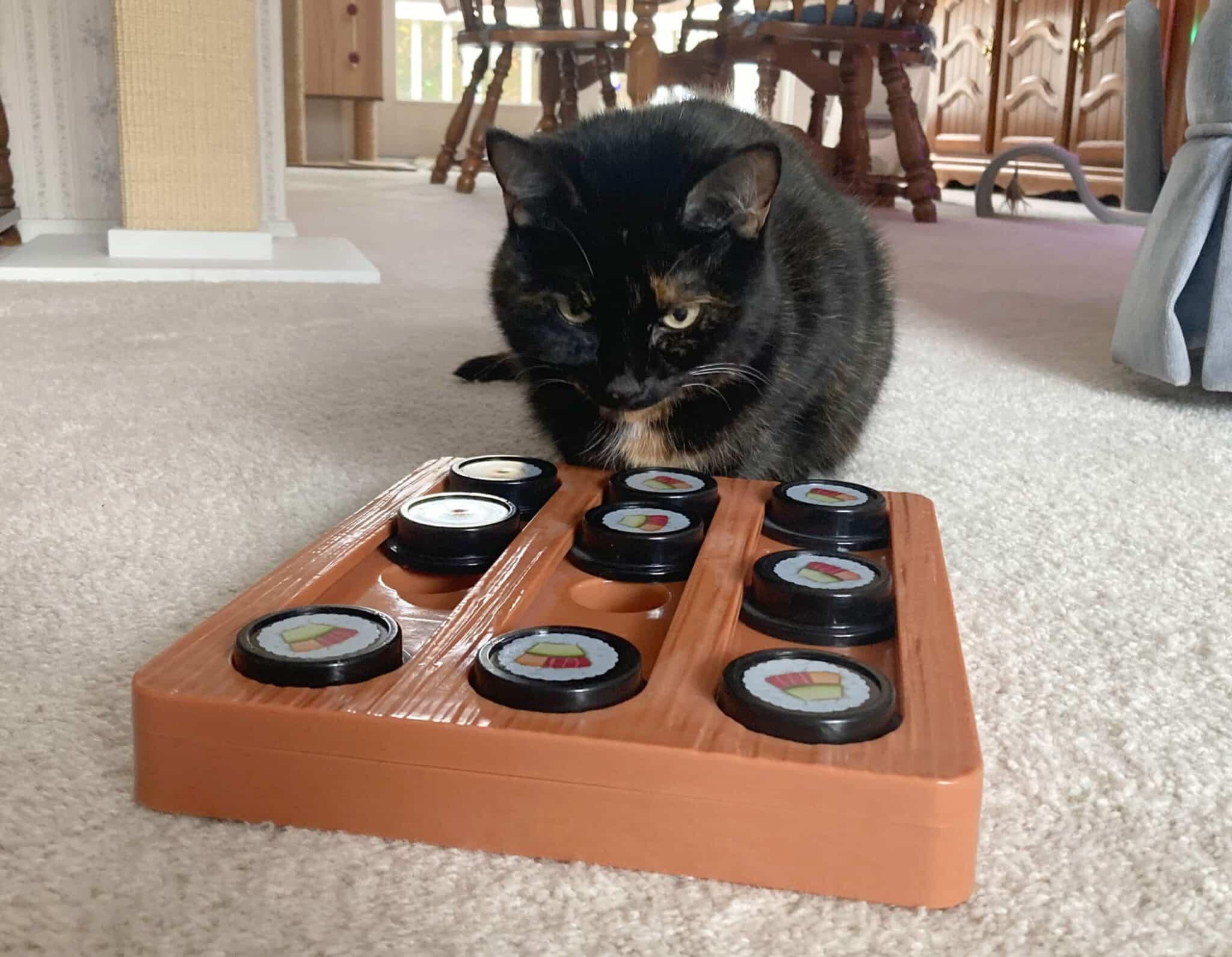 Puzzle toys are a great way to keep your cats entertained and mentally stimulated when you can't play with them. This puzzle features small wells covered by sushi disks that can be slid back and forth. Simply place a treat in the well, cover it with the disk, and let your cat have fun.
The Sushi Treat Dispensing Puzzle is available from Chewy.com.
Petlibro Stainless Steel Fountain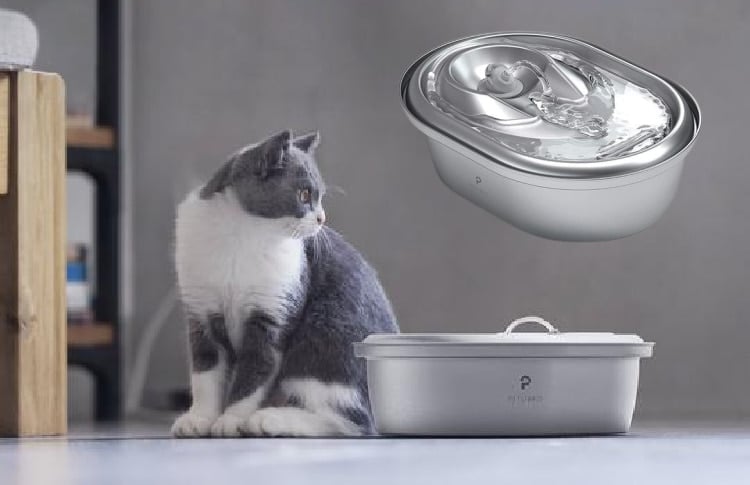 The main features I look for in a fountain are that it needs to be easy to clean and easy to operate, but I also want it to look good and be quiet. This fountain checks all the boxes.
For more information and to purchase, please visit Amazon.com.
Okaysou Air Purifiers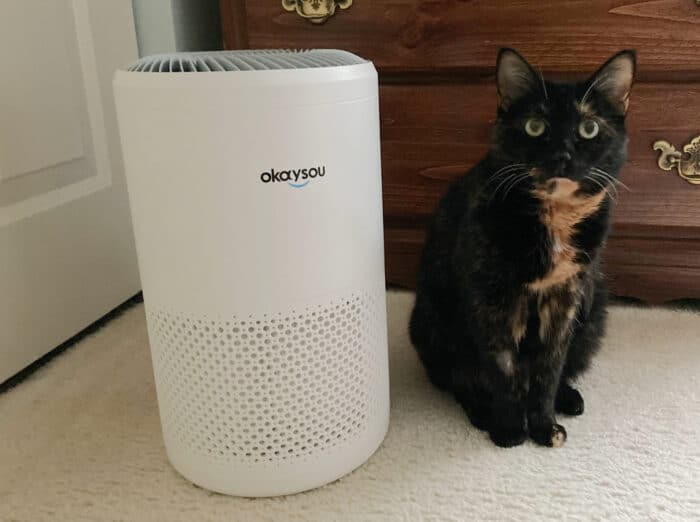 We reviewed several Okaysou air purifiers this year, and they're all fantastic. They're efficient at capturing 99.97% of air pollutants like dust, pollen, smoke, pet dander and hair, household odors and VOCs as small as 0.1 microns. They're super quiet, and they're beautifully designed to fit into any home decor. Add a 100% satisfaction guarantee and 2-year warranty, and you've got a winner.
Visit Amazon.com for more information and to purchase.
PetFusion Cooling Blanket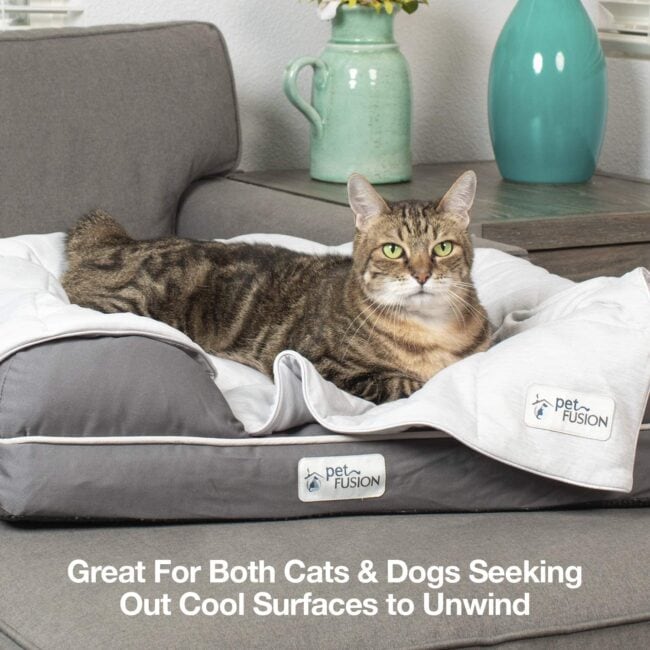 This blanket was a surprising hit with many readers. Cats are known for seeking warmth, but it turned out that a lot of cats liked this for it's cooling properties. This innovative blanket absorbs and releases your cat's body heat, keeping her cool and comfortable.
The PetFusion Cooling blanket is available from Amazon.
PetFusion Non-Stick Litter Box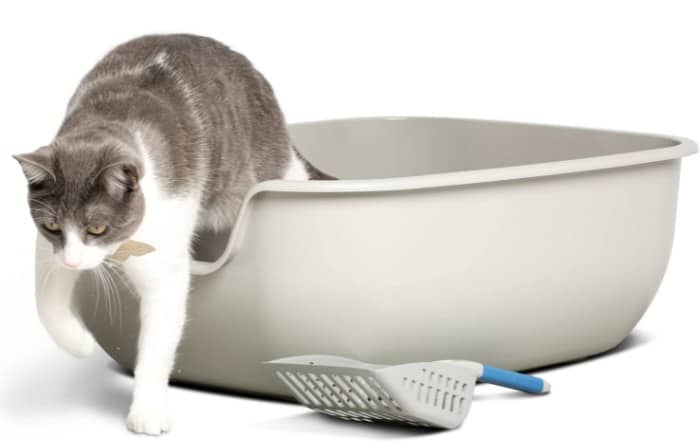 The non-stick pet-safe coating prevents cat litter from sticking to the bottom and sides of this box. Made from a thicker plastic than standard litter boxes, this box is more durable. The roomy, open design is a winner, too.
The PetFusion Non-Stick Litter Box is available from Amazon and Chewy.com.
Fuller Brush Carpet and Floor Sweeper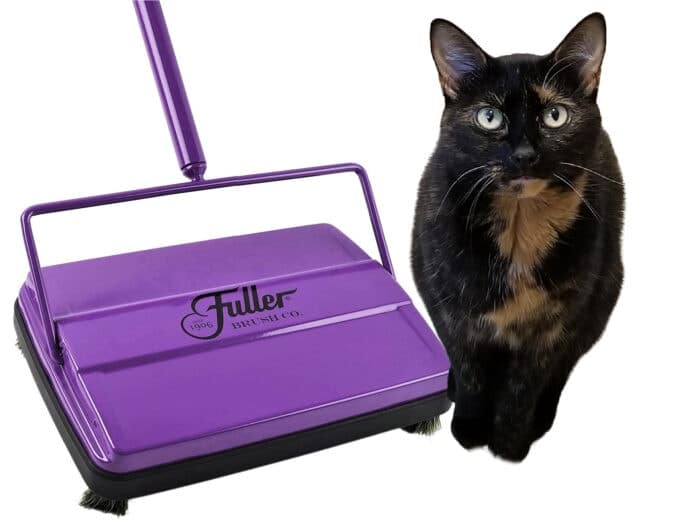 By no means a new product, but since I introduced you to this fantastic sweeper this year, I'm including it in this year's best products list. I don't ever want to be without this little sweeper. It works on carpet, vinyl, tile, and probably works just as well on wood or laminate floors, I just don't have those in my house to tell you about that firsthand.
The Fuller Brush Carpet and Floor Sweeper comes in many different colors and is available from Amazon.
Dr. Elsey's Paw-Sensitive Litter
I've been using Dr. Elsey's Precious Cat Ultra Litter for the past 20 years. I consider it the best litter on the market. It meets all my requirements for cat litter: it's fragrance free,it clumps extremely well,it has superb odor control without any artificial additives and it has virtually no dust. The new Paw-Sensitive formula has all the same advantages of Precious Cat Ultra, but in a smaller, finer granule size. I found that this litter performs just as well as the Ultra formula, and tracks even less.
Dr. Elsey's Paw Sensitive Litter is available from Chewy.com.
---
Featured Image Credit: Grisha Bruev, Shutterstock