Taylor Swift isn't just a talented, multiplatinum-selling songstress, she's also a cat lady with a fierce sense of style. Swift, who regularly shares photos of her one-year-old Scottish Fold, Meredith, on Instagram and Twitter, also likes to show off her cat lady pride through feline-inspired fashions, which would make any ailurophile green with envy.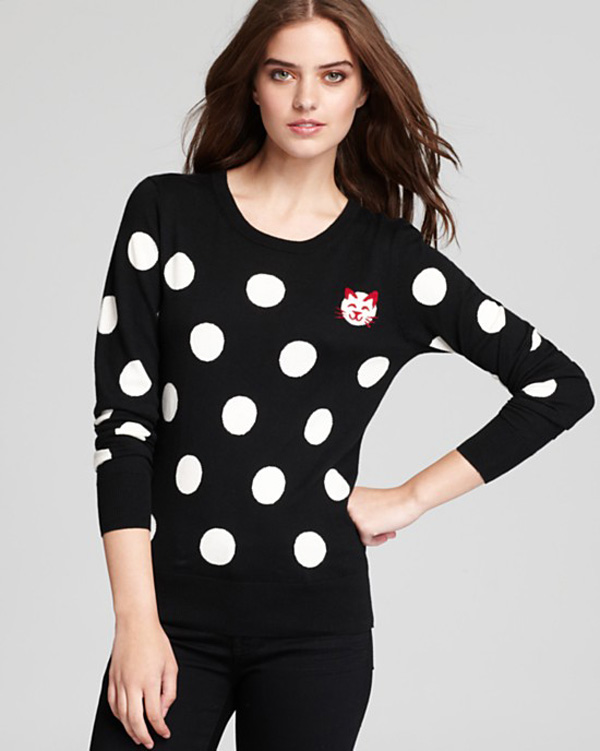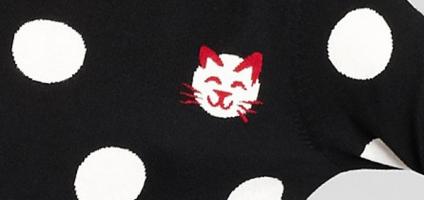 E! Online reports that Swift has been stepping up her game lately, appearing in a multitude of pussycat printed apparel and accessories, presumably so she can have Meredith with her in spirit when she's away on the road. In addition to a Persian cat tee she wore over the summer, Swift has also been spotted wearing Charlotte Olympia's highly coveted (and pricey) smoking cat flats and a subtle cat-print dress by NW3 Collection by Hobbs, which she paired with a leather jacket for an edgier look.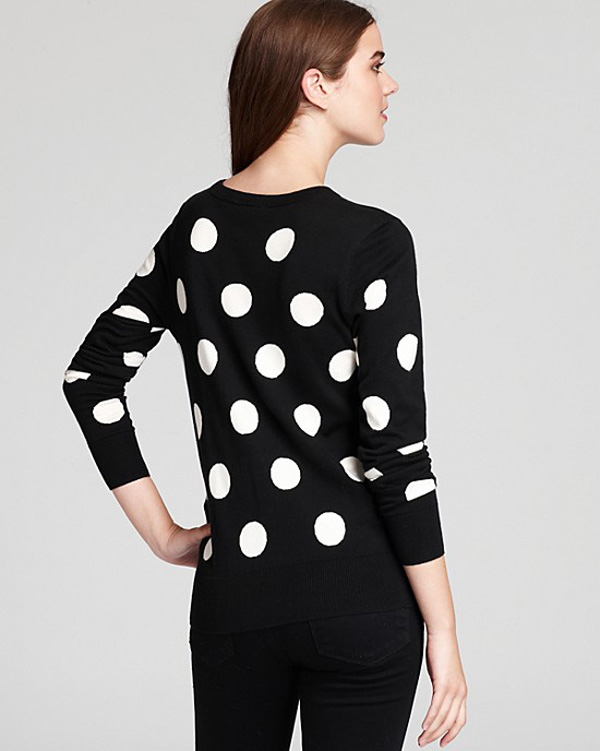 The latest acquisition to Swift's kitty closet is a cool cat sweater by French Connection. Don't be deceived by the top's dizzying array of polka dots. If you look closely, you'll see that one of those oversized white circles has whiskers!
The sweater is available at Bloomingdale's, so even if you're not able to top the charts like the 22-year-old singer, at least you can snag her sense of style.