---
As quirky cuteness purveyor Fred Flare so astutely observes, "Your cat has a choice. It can A) destroy your couch, or B) mix some hot tracks. Those are literally the two things a cat wants to do most." As DJ Deadmau5 and his kitties Prkofessor Meowingtons and Miss Nyancat know, cats have excellent taste in techno music. Just check out the way they chase laser pointers in total synchronization. If it's got a phat beat and a good rhythm, you know your cat will be bobbing her head in time with the music.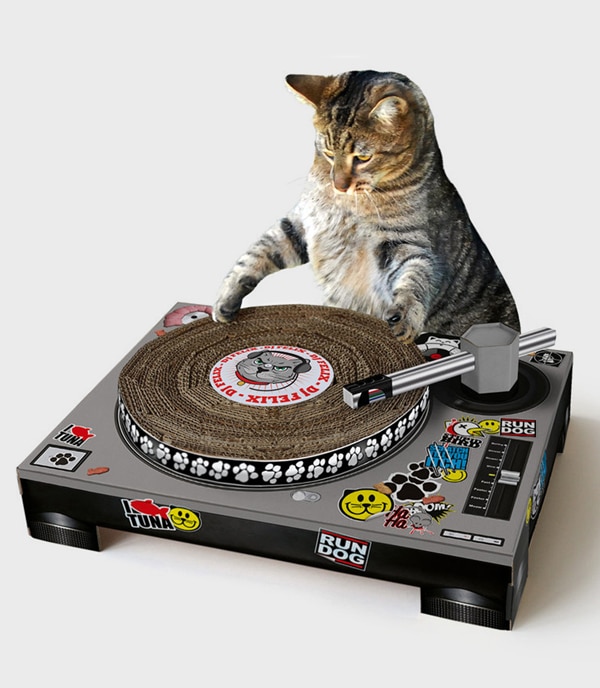 So the next time your cat digs her claws into your couch or your carpet, don't scold her — what you've got on your paws is a little DJ, and she's just trying to communicate her desire for a turntable and some records to scratch.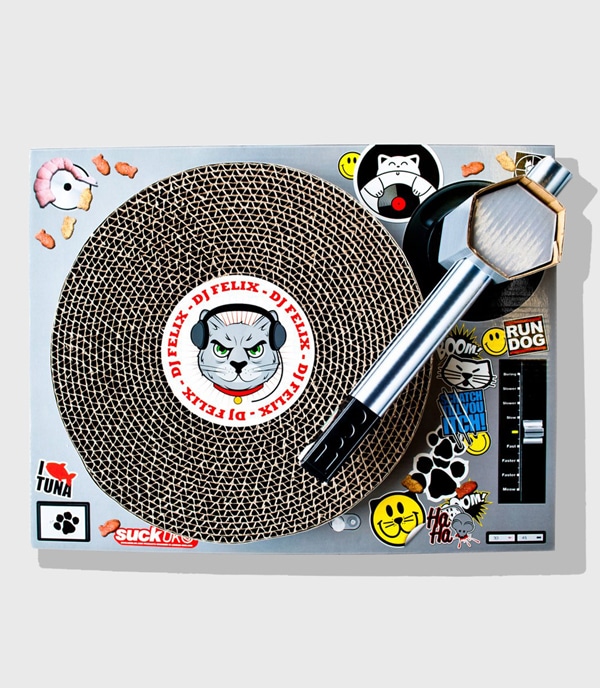 Good thing Fred Flare's got this cat DJ scratching deck. Complete with guerilla marketing stickers, spinning table, and swinging arm, your cat will be the hippest on the block. Just don't let him spin after 10 p.m. — you know how the neighbors get about that. Or you can invest in a pair of kitty headphones, so your feline friend can make beats in peace.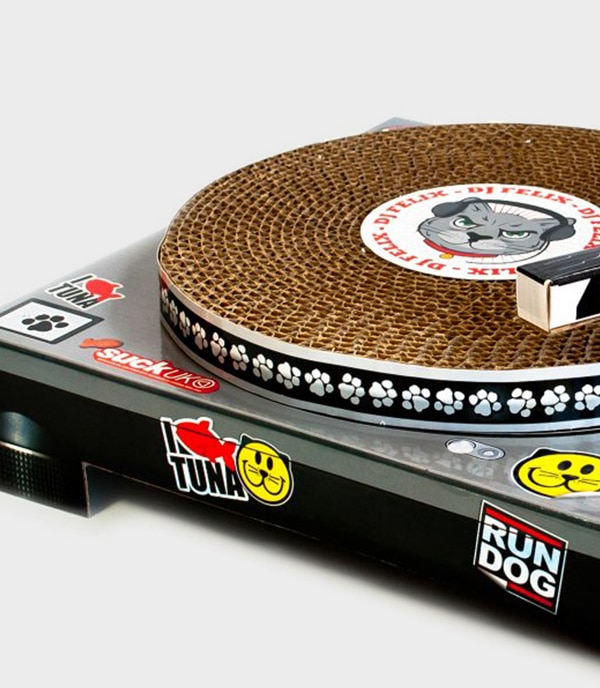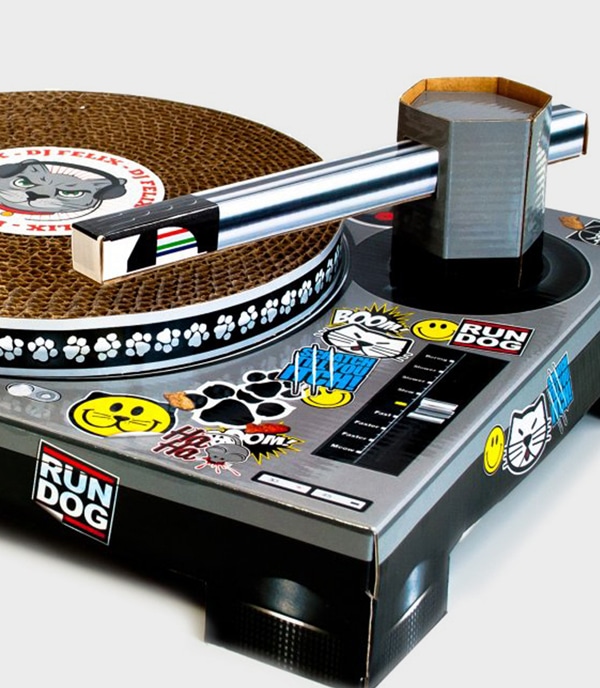 Hop on the wait list here to snatch up one of these scratching decks.
Via FredFlare.com