April Fools' Day is in full swing, and as expected, cats are making a strong showing. Here's what we've found so far:
What it is: Human-inspired garments for cats by Betabrand and Cheezburger.
Sample text: "There are many injustices in this world, perhaps none more egregious than the fact that cat-themed clothes exist for humans, yet it's next to impossible to find a human-inspired garments for cats. Fortunately, we've partnered with the good folks at Cheezburger to create the Clothes For Cats Collection."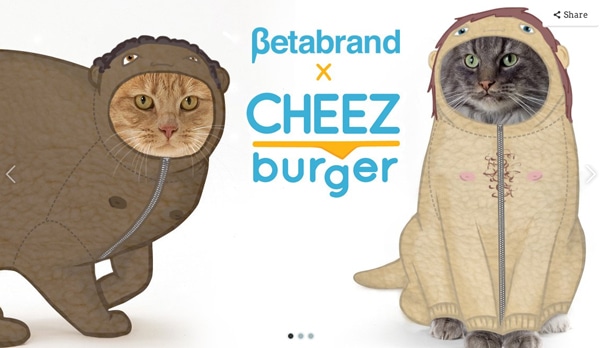 Giggles? Yes, a few. Not too many. The real stuff is on the Betabrand home page. We don't even know what's a joke and what is not — as it should be.
What it is: An app for cats to use the Internet, featuring a cat-friendly, on-screen keyboard based on "extensive Animal-Computer Interaction (ACI) research."
Sample text: "You or your cat can install the kitty keyboard and try these features: Four pawing modalities using your trackpad or touchscreen; Mouse mode; Cat translation technology (beta)."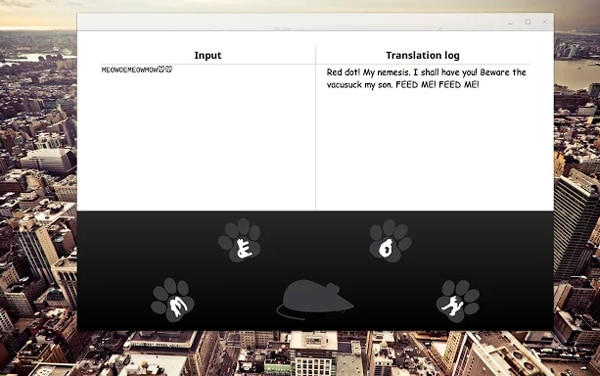 Giggles? Yes, of the technology kind. (So no, not too many.)
What it is: A web browser for cats, with an Interface "optimized to respond on the slightest of screen licks, for easy scrolling."
Sample text: "'I noticed that my cat Admiral Fluffington III had a peculiar interest in the Coast by Opera web browser left open on my iPad,' says Huib Kleinhout, Senior Cat Coder at Opera Software. 'When we go to work, my cats were just left at home with iPads sitting on the coffee table. It just made sense to give them something better to do other than snooze or cough-up hairballs. Now they can interact with the web, which is 92.3 percent cats anyways. That's when I got the idea for Cats by Opera, based on our incredibly innovative Coast by Opera browser for iPad. My other cats, Pistols McMegatron and Dr. Snuggles, also love it.'"
Giggles? A little funny. More cute than funny, really. But this isn't Easter or something, Opera.
What it is: The Canadian cellular telephone service provider changes its mascot from a dog to a cat.
Sample text: "Since it's April 1st, we decided to play a practical joke (sorry, we couldn't resist!). Obviously everybody knows cats are awesome, but we love our dogs way too much to replace them."
This was on the site at 10 a.m. PST, when we first got wind of the joke. Way to hold out, Fido.
Giggles? Sort of. We just like seeing pictures of puppies, really.
What it is: The Fine Brothers usually have kids reacting to viral videos for its popular "Kids React" YouTube series. Today, The Fine Brothers partner with Friskies, and cats react.
Sample text: "Happy April Fools' Day everyone! We've had this idea for a long time and seen you asking for it forever, so we finally made it happen! Without the Fine folks at Purina Friskies helping us put all this together, it wouldn't have been possible. So check out their channel!"
DAMMIT PEOPLE DON'T SAY IT'S A JOKE SO EARLY IT'S STILL MORNING ON THE WEST COAST!
Giggles? Sure, why the heck not.
Have you seen any jokes that feature cats? Let us know in the comments!
Laugh with us: