Thanks for voting in Catster's Purrrific Photo Contest!
Stay tuned to discover the grand-prize winner and learn more about the category winners!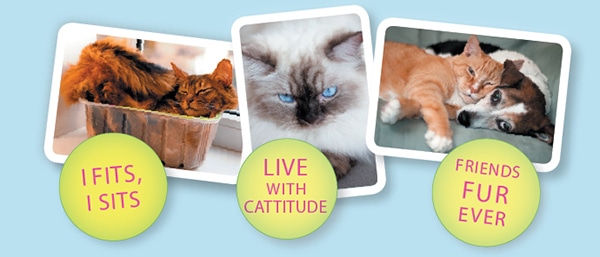 The grand-prize winner will receive a year's worth of cat litter and a bag of cleanprotein kibble from Precious Cat. 
CONTEST BROUGHT TO YOU BY: 
RULES AND REGULATIONS:
By entering this contest, you agree to its rules and regulations. CONTEST RULES: 1. Animals in the photos and the photos themselves must be owned/taken by you. If the animals aren't yours, you must have written and signed permission from the owners. You cannot enter the contest for someone else. 2. Send only previously non-published photos and photos that have not won previous photo contests. (Photos must not have appeared before in a print publication.) 3. All entries must include your name, email address, phone number and the pets' name and breed (if known). 4. Finalist photos will be judged based on production values (in focus, good lighting, high enough resolution — 300 dpi preferred), adherence to the themes and appeal. 5. You must be 21 or older to enter. Employees and relatives of Belvoir Media Group are not eligible to enter. 6. Winners will be announced in the September/October 2018 edition of Catster magazine and online August 2018. Winners will also be posted on our social media. Belvoir Media Group and Precious Cat (photo contest sponsor) will have the rights to use all entry photos and winners'/pets' names, city/state/country plus any text provided in all print media, websites or social media owned in perpetuity by the Belvoir Media Group and Precious Cat (the Sponsor). 7. By entering the Purrrific Photo Contest you are giving permission to Belvoir Media Group and Precious Cat to periodically send promotional information to your email address. Please email to catstermag@belvoir.com if you don't want them to use the contact information except for awarding the prize. 8. The photo contest is open to legal residents of the District of Columbia and the 50 United States. Email and online entries must be received between 12:00:01 a.m. EST on March 6, 2018 and 11:59:59 p.m. EST on May 15, 2018. 9. See full list of official rules here. 10. Void where prohibited by law.