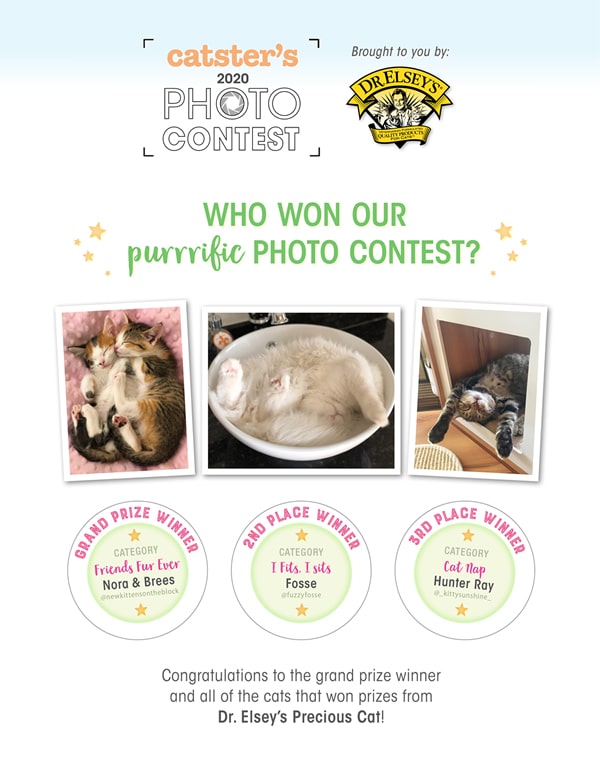 ---
Meet our purrrific winners!
We had so much fun with our second Photo Contest!
We received more than 4,000 entries, and loved each and every one of them. With the help of Catster readers, we pounced on these three winners: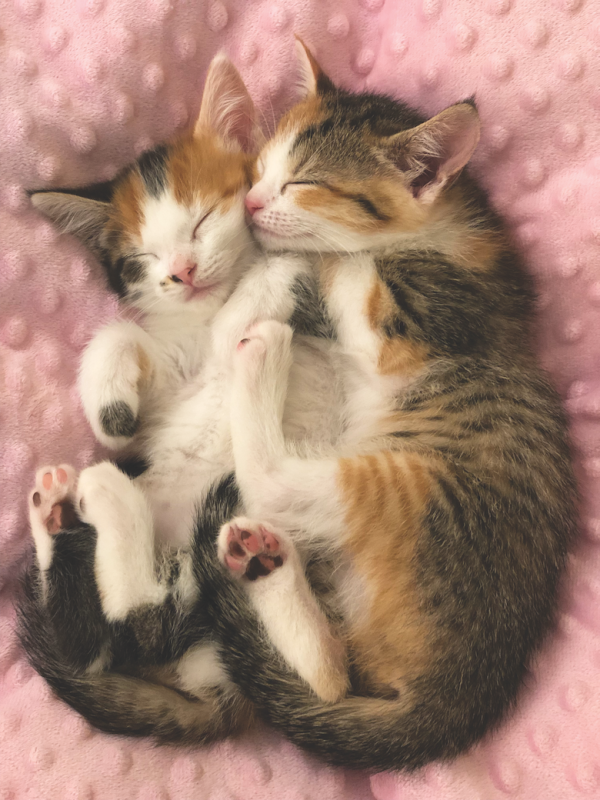 Grand Prize Winner, Friends Fur Ever Category: Nora and Brees
Nora and Brees were fostered with their calico mama and three brothers by Jennifer Woo. All were adopted, and the girls now live in Chicago. Jennifer keeps in touch with their forever mom, Pamela. Their personalities haven't changed much — Nora is a bit high-maintenance and something of a drama queen, while Brees (now called Hannah) is very mellow and easy-going.
Jennifer lives in Indianapolis where she works in education and has three cats of her own: Lacey, Bodie and Bear. She's been fostering for IndyHumane since 2017, and by the end of 2020, she should surpass 100 total fosters! She hopes to start volunteering to TNR (trap-neuter-return) community cats in Indianapolis soon.
Follow Jennifer's fostering adventures on Instagram @newkittensontheblock. Lacey, Bodie and Bear also make frequent appearances there!
How did she capture this shot?
"It all started when Nora (left) fell asleep on the cat bed. Her sister, Brees (right) had fallen asleep nearby. After taking a few pictures of Nora, I thought I'd see if I could add her sister. It worked! They snuggled right up together."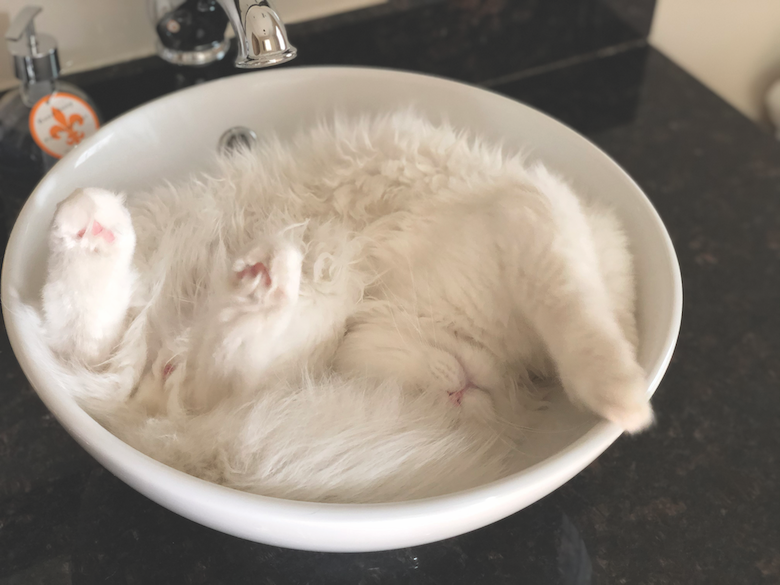 Second Place Winner, I Fits, I Sits Category: Fosse
This 1-year-old, male Napoleon is named after the legendary American choreographer Bob Fosse. He was adopted from a breeder because he is the non-standard type of Napoleon (he has long legs).
His human mom, Anastasia Lampert, says that Fosse is incredibly social and affectionate, and loves to follow her around the house. He's also a bit of a diva, craving the spotlight and getting upset when not allowed to jump in the refrigerator or onto the kitchen counters. He loves to play and also enjoys sitting by the patio windows watching butterflies and lizards.
Anastasia owns a luxury cat hotel called MeowLux in South Florida. She and her husband, Joey, lost their beloved cat, Mila, to feline infectious peritonitis years ago, so they are big supporters of Winn Feline Foundation's Bria Fund, which provides funding, research and education toward the fight against FIP.
Fosse also shares his home with Leila, an older Persian cat Anastasia and Joey adopted about four years ago. Leila now lives her best life — sleeping on her orthopedic bed, wandering around the house and occasionally getting annoyed at her younger brother who always wants to play. You can follow Fosse on Instagram @fuzzyfosse.
How did she capture this shot?
"I went into the bathroom to wash my hands and saw Fosse sleeping in the sink. It's his favorite napping spot. He's a long-haired cat, so the porcelain keeps him cool and is a perfectly shaped cat bed. He looked so happy and comfortable, with a handsome smile on his face and lying in a perfect upside-down circle."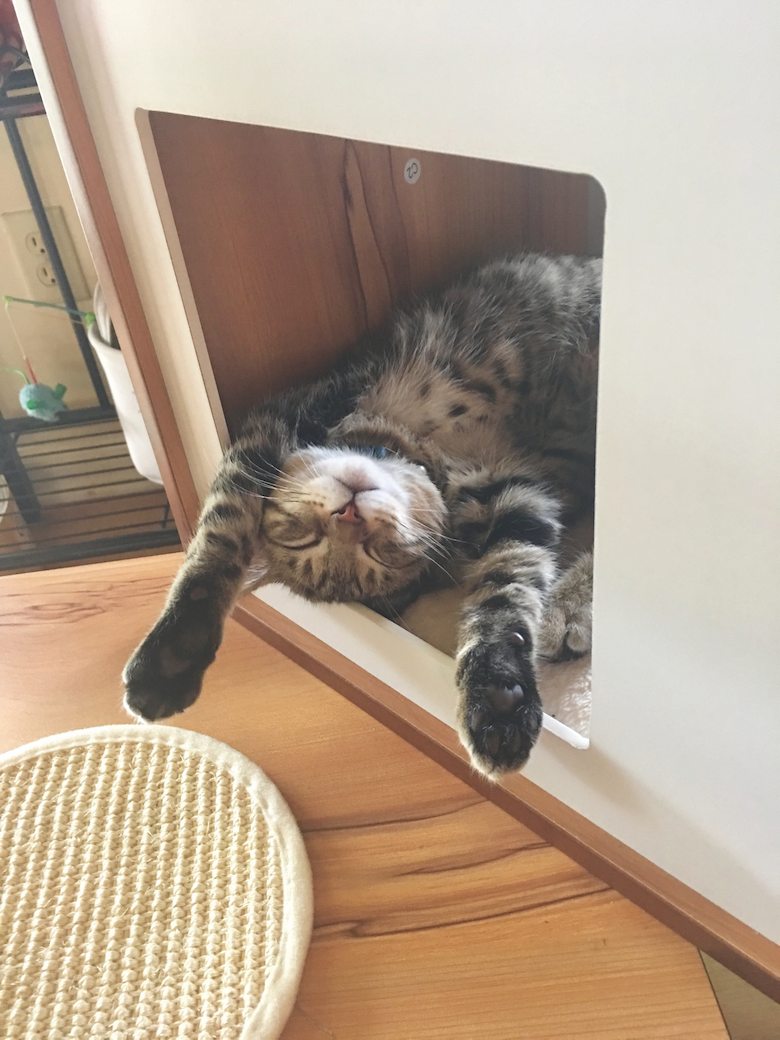 Third Place Winner, Cat Nap Category: Hunter Ray
Hunter Ray makes his human mom, two-time breast cancer survivor, Stephanie McCurry, laugh on a daily basis. This 2-year-old boy loves to help (and supervise) her with absolutely everything.
At 6 weeks old, Hunter Ray was dumped at the home of a friend. He was in bad shape — sick from parasites and both eyes badly infected. Stephanie's cat Kitty Sunshine became an angel that same summer, so her husband suggested they take in the sickly kitten.
Diagnosed with feline leukemia when he was just 12 weeks old, Hunter Ray takes daily supplements, which get mixed in with his Churu lickable treats. He and Stephanie have a little "supplement song" they sing, and his tail dances with happiness every time.
Stephanie is part of an Instagram group that works with rescues to help promote black cats for adoption (@black_cat_crew).
Stephanie believes with all her heart that Kitty Sunshine sent him to her. He's even named after her — Hunter Ray (of Sunshine). Follow Hunter Ray and his angel sisters on Instagram @_kittysunshine_.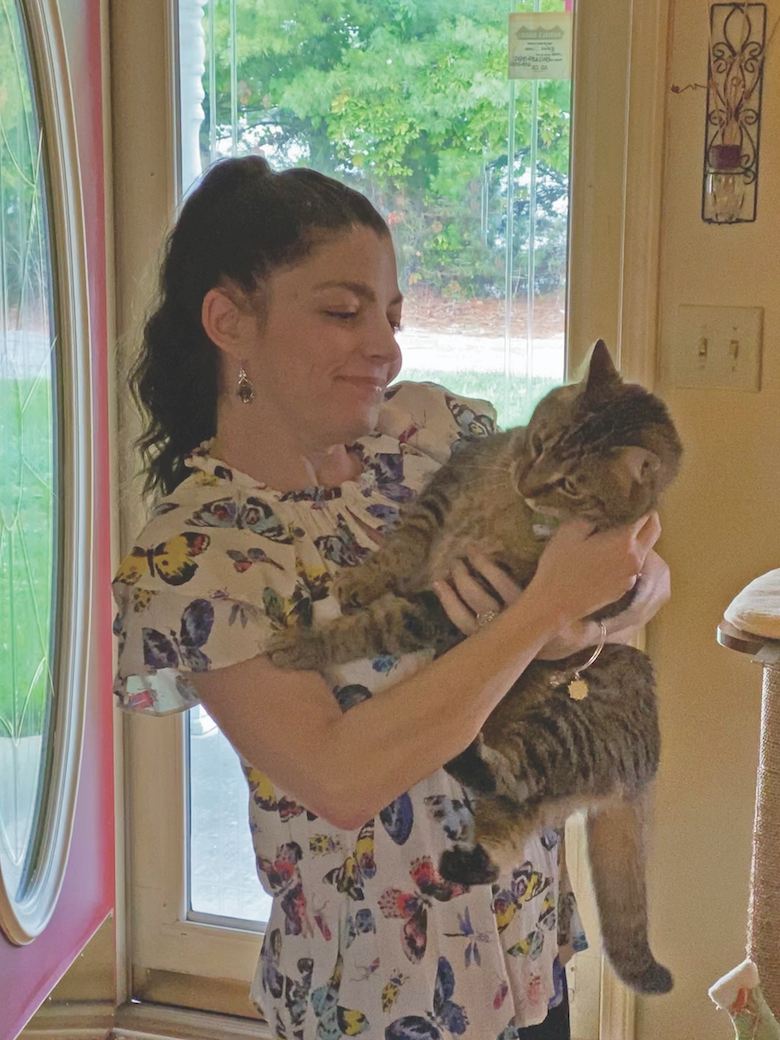 How did she capture this shot?
"Hunter Ray likes to sleep with his front legs stretched out over his head. I think it's so funny and grabbed my iPhone to take his picture while he was sleeping in his cat tree like that."
Too Cute to Miss: Meet our contest runner-ups!
Thank you to all of this year's talented photographers and their kit-dos who took the time to enter.
Friends Fur Ever] Bhelpuri & Bindu Duncan Sinclair
[Cat Nap] Moose Jessica Morriso
[I Fits, I Sits] Toby Kristine Padberg
[Friends Fur Ever] Venus & Lee Elizabeth Castilla
[Cat Nap] Pierre Nikki
[Cat Nap] Gnocchi Joanne Kaplan
[Friends Fur Ever] Rascal and Itsy Sylvia Brown
[I Fits, I Sits] Cooper Carrie Koreis
[I Fits, I Sits] Watson Molly Cupler
[I Fits, I Sits] Pandy and Joose Sharon Cox
[Friends Fur Ever] Diego & Pablo Andrea Haller
About Dr. Elsey's Products (Veterinarian Formulated Litters and cleanprotein Cat Food)
Dr. Bruce Elsey has been a veterinarian for over 40 years, and his practice cares for more than 8,000 cats. All of Dr. Elsey's products are scientifically inspired and crafted with care. Since the founding of the company in 1987, Dr. Elsey's has donated over $13 million of financial support and products to nonprofit organizations, shelters and rescues across the country. Your purchase of Dr. Elsey's Cat Products helps to support pets and people in need.
For more info, visit drelseys.com, and follow news about the company at facebook.com/PreciousCatLitters.