Ah, the Thanksgiving season has arrived, and Mittens is busy thinking about everything he's thankful for this year. He certainly has a lot of gratitude going on, but things could be so much better if the dog would just go away and Mom would buy him that fancy cat tree he's had his eye on.
And the crazy neighbor, Drunk Patty? She's eating stuffing right out of the box and plans on bringing her competitive-eater boyfriend to Thanksgiving dinner. Mittens is certain he'll be left with no scraps.
Mitty just can't seem to dodge the drama. Here are a few concerns that vex our pal Mitty this Thanksgiving season.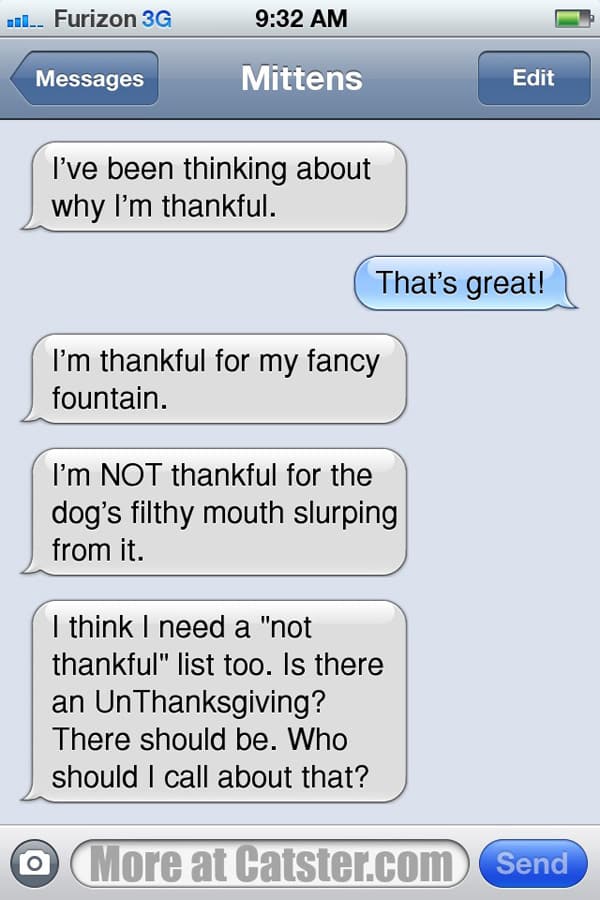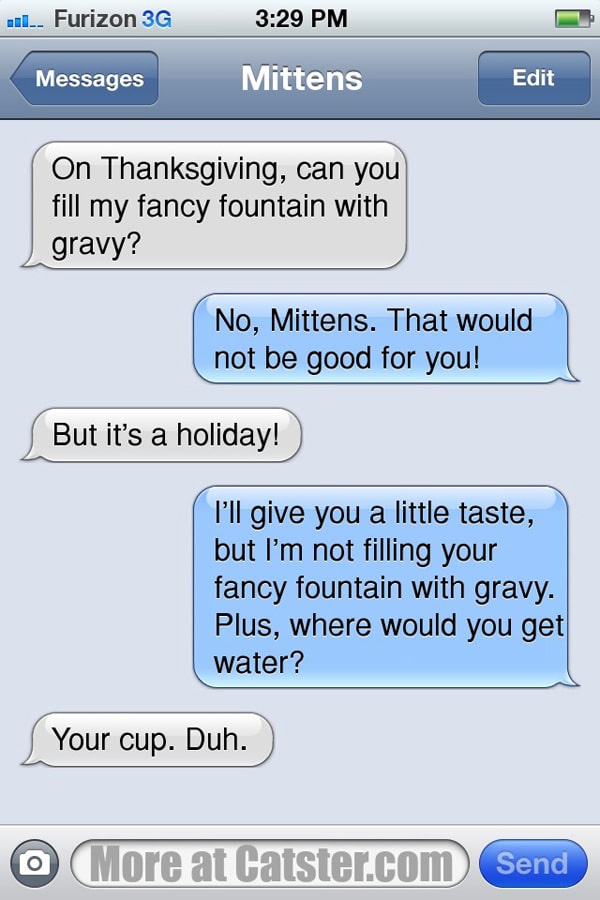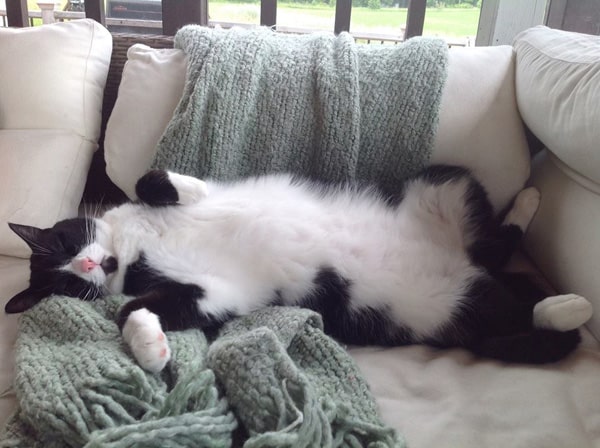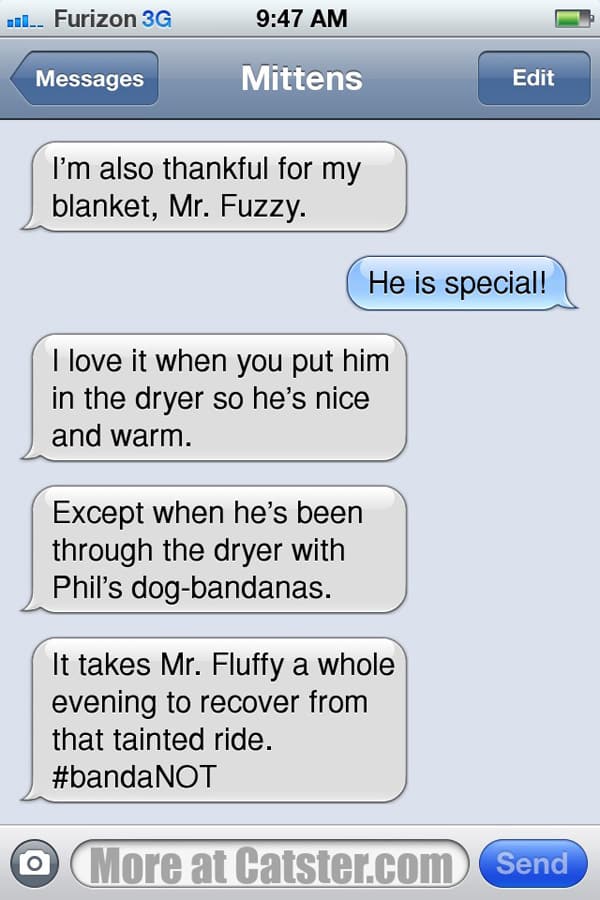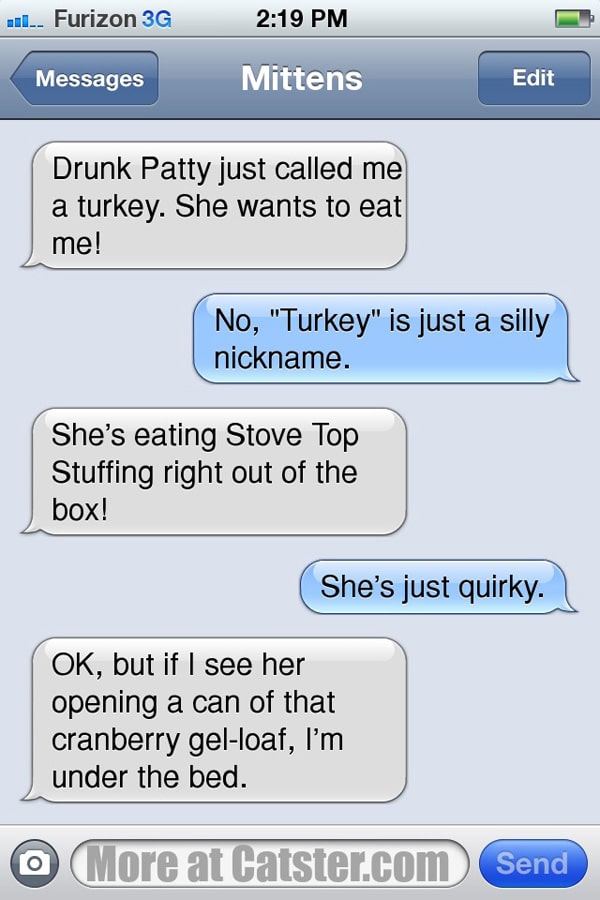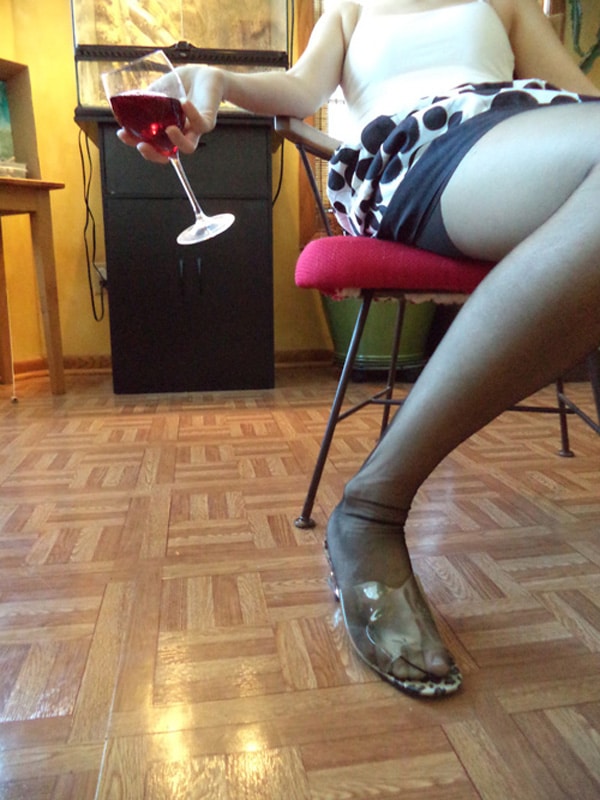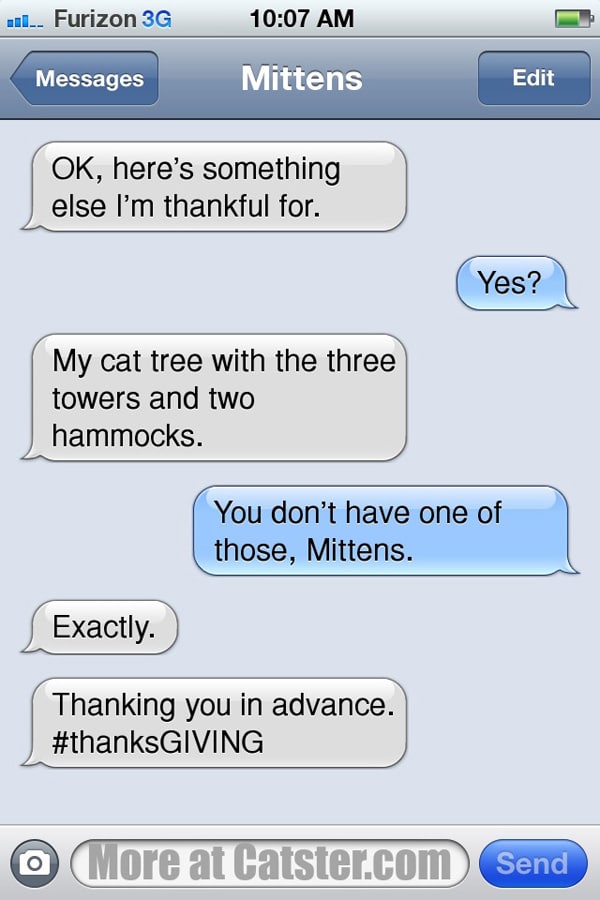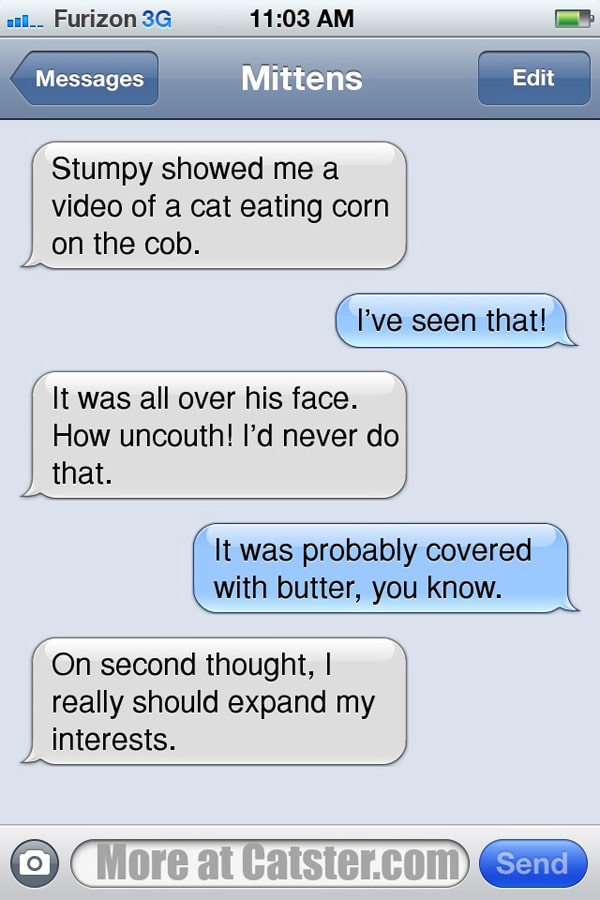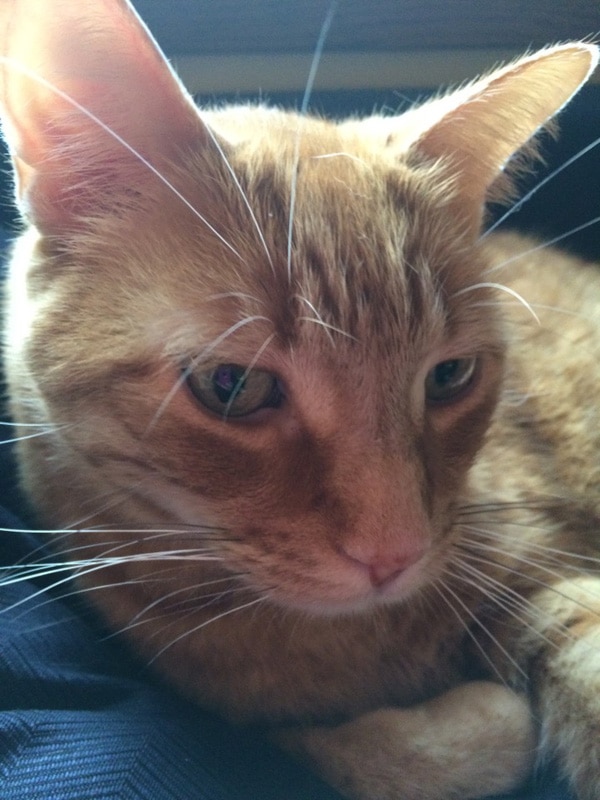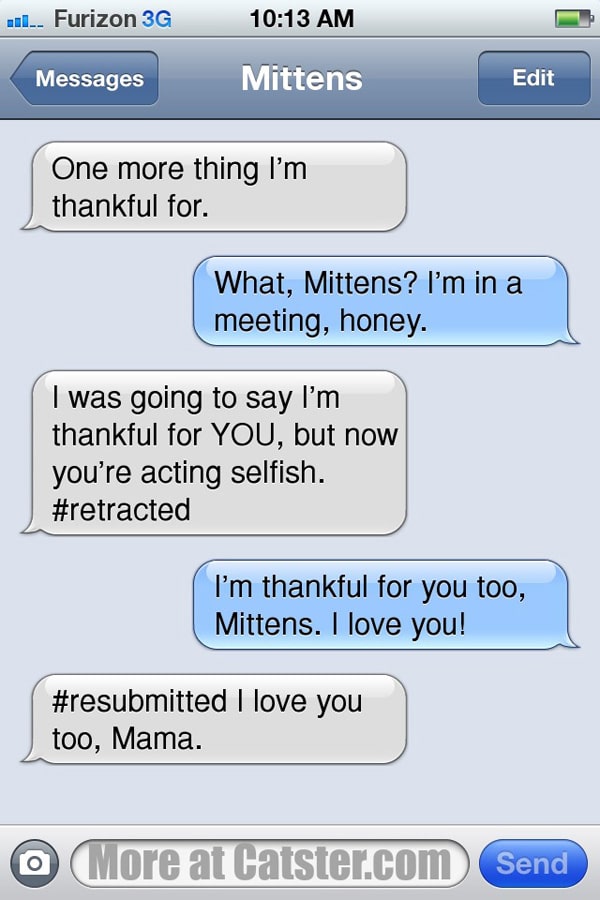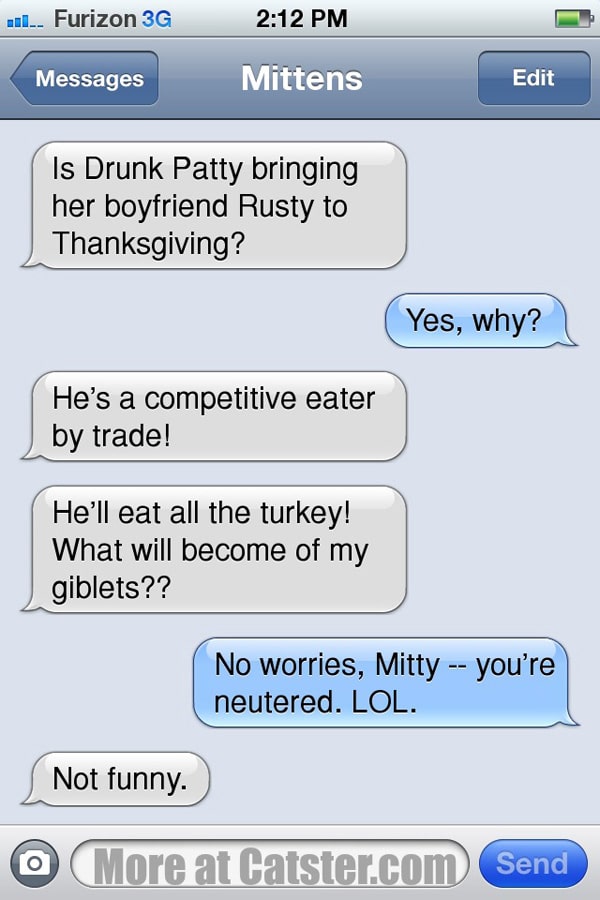 Click here for the entire library of Mittens posts on Catster.
Click here for the Texts from Mittens site.
Click here to follow Mittens on Twitter.
Click here for Mittens merchandise!
Let Catster make you laugh:
Read more by Angie Bailey:
About the Author: Angie Bailey is an eternal optimist with an adoration of all things silly. Loves pre-adolescent boy humor, puns, making up parody songs, thinking about cats doing people things and The Smiths. Writes Catladyland, a cat humor blog, Texts from Mittens (birthed right here on Catster) and authored whiskerslist: the kitty classifieds, a silly book about cats wheeling and dealing online. Partner in a production company and writes and acts in comedy web series that features sketches and mockumentaries. Mother to two humans and three cats, all of which want her to make them food.