Mittens has been feeling extra snarky lately. If you've been reading the daily Mittens posts, you know he now has a girlfriend. Maybe the stress of trying to impress a new lady is getting to him. Whatever the case, Phil can't be any more annoying, even when he's simply doing "dog things." Mittens has no patience for it.
On the bright side, he received some lovely shoe boxes from Grandma, and he's accidentally creating works of art in his litter box … not that anyone cares. Sometimes it's such a burden being Mittens.
Here's a peek into the last couple of weeks in the life of our favorite texting feline.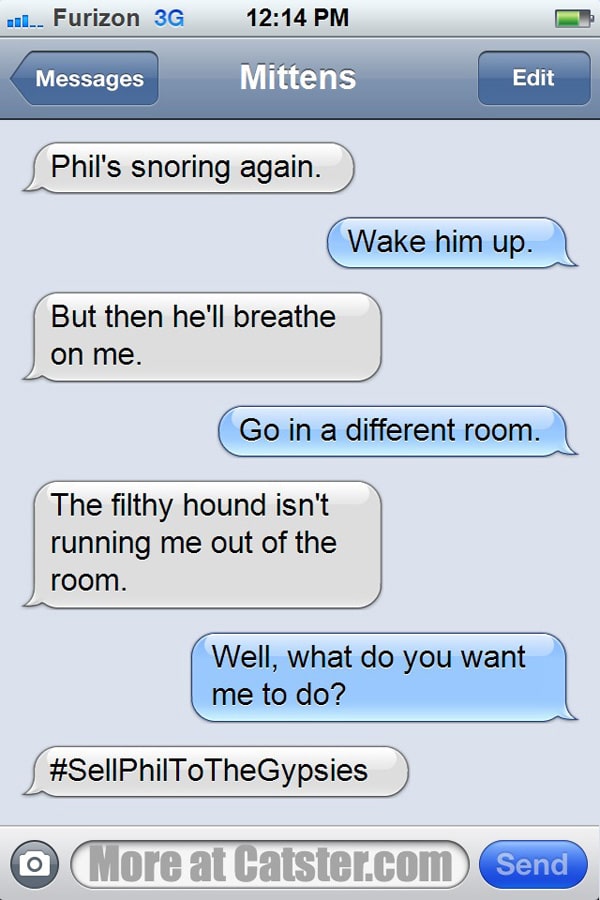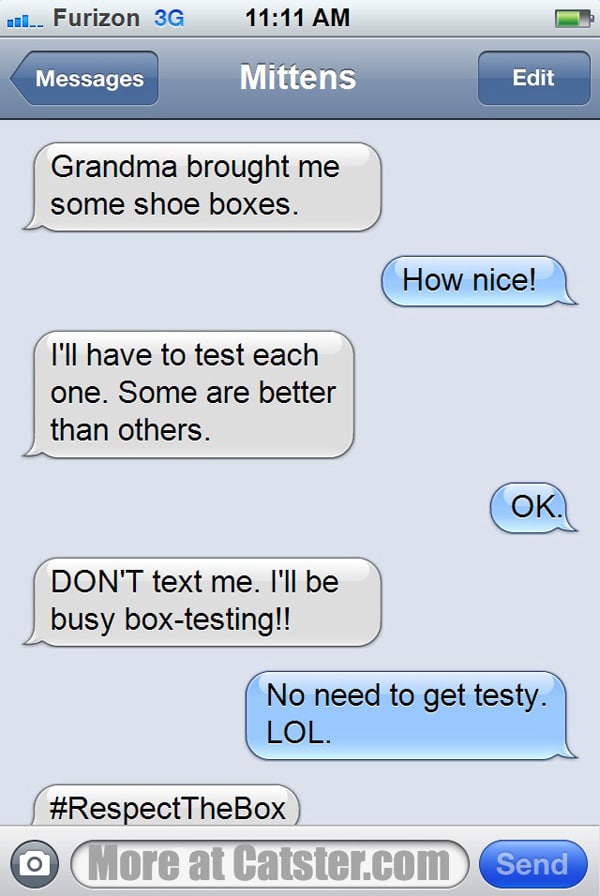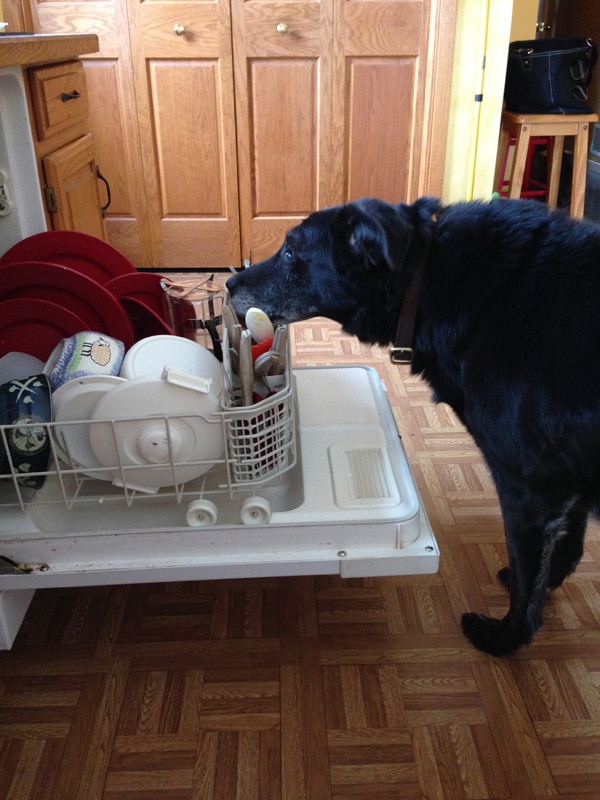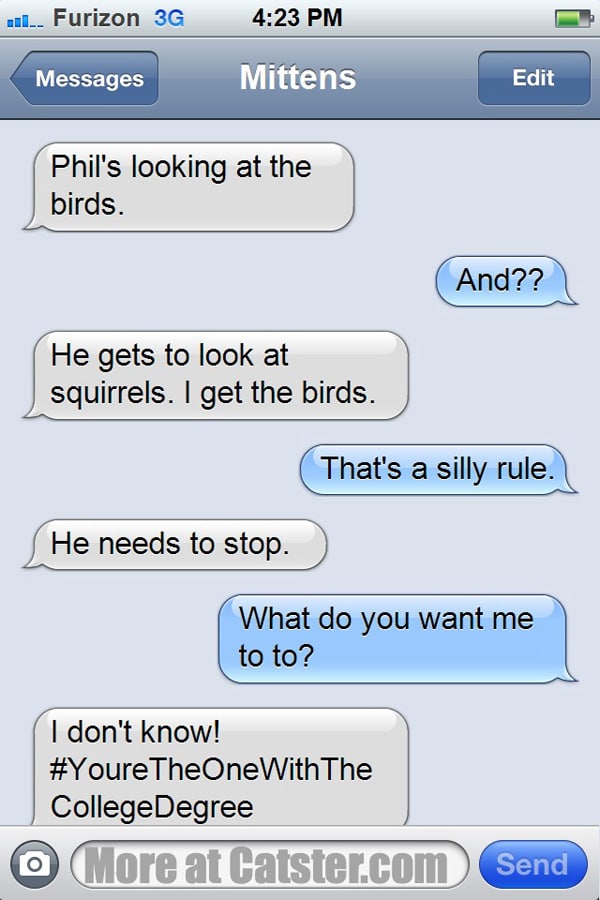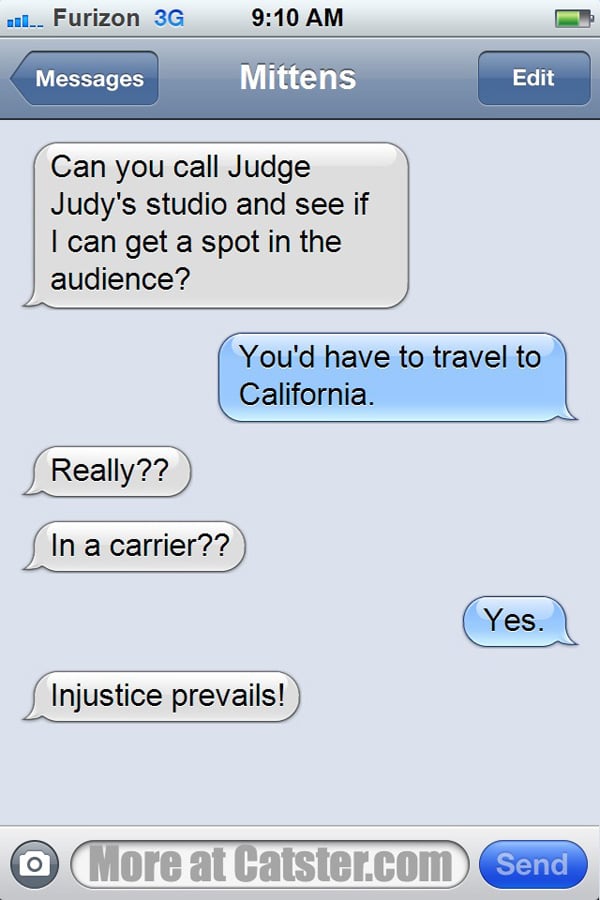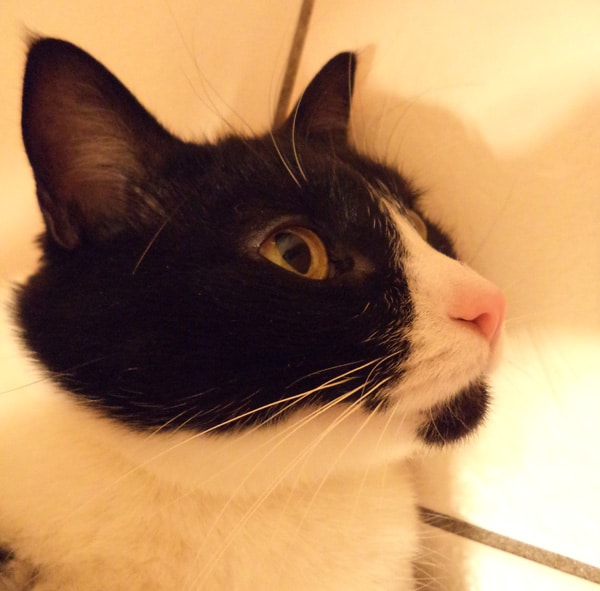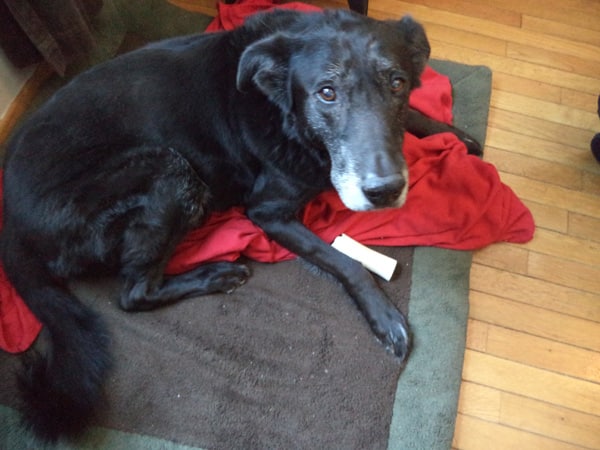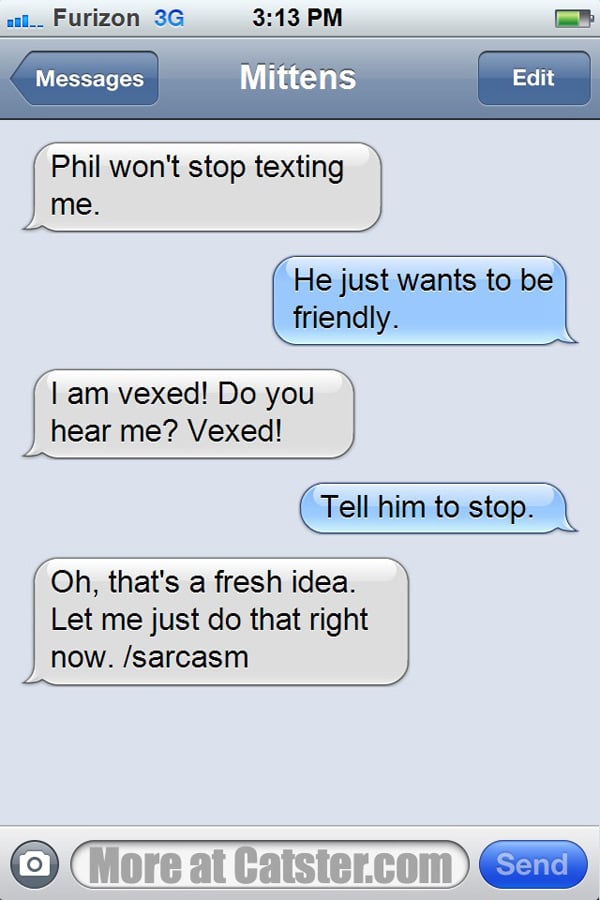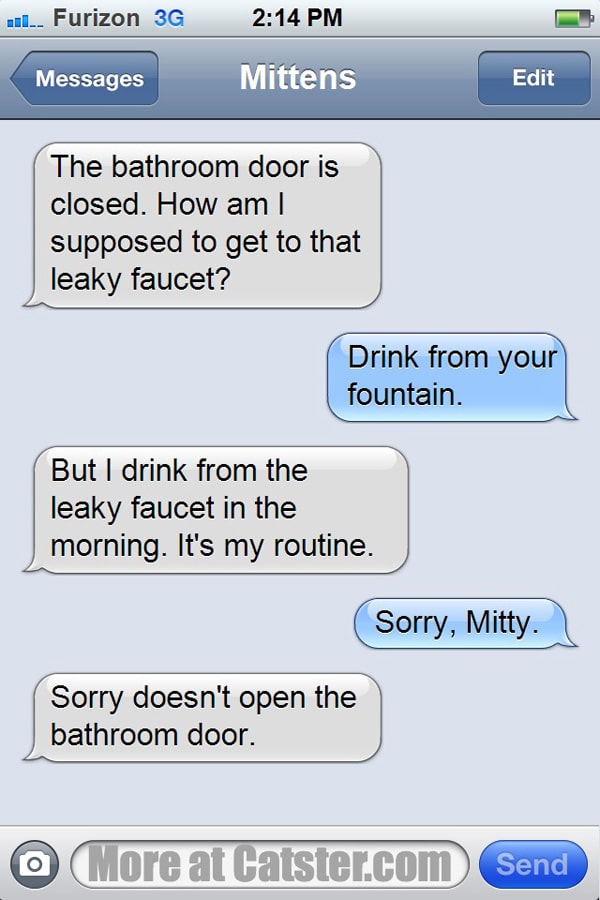 Click here for the entire library of Mittens posts on Catster.
Click here for the Texts from Mittens site.
Click here to follow Mittens on Twitter.
Let Catster make you laugh:
Read more by Angie Bailey:
About the Author: Angie Bailey is an eternal optimist with an adoration of all things silly. Loves pre-adolescent boy humor, puns, making up parody songs, thinking about cats doing people things and The Smiths. Writes Catladyland, a cat humor blog, Texts from Mittens (birthed right here on Catster) and authored whiskerslist: the kitty classifieds, a silly book about cats wheeling and dealing online. Partner in a production company and writes and acts in comedy web series that features sketches and mockumentaries. Mother to two humans and three cats, all of which want her to make them food.