I dream of a day when I can take my cat to the bar. She's called Mimosa, after all (named after Midnight Mimosas, which is a very fine thing to enjoy). But while most bars are still stuck in the old-fashioned mentality of allowing dogs as they only animal on their premises, one canny Japanese company has brought my reverie closer to fruition with the invention of cat wine. Yep, wine that you can serve to your cats now exists!
Behold, here is a picture of said wonderful invention: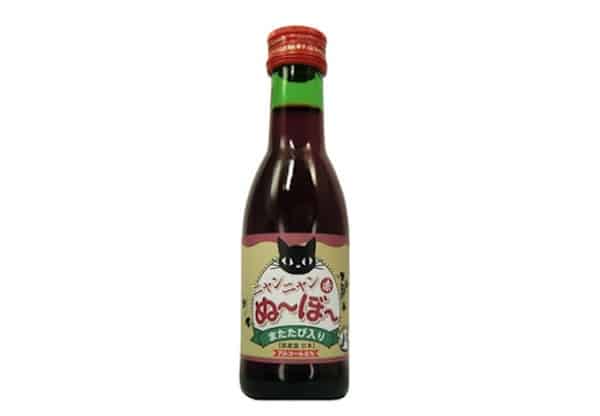 First, the bad news: According to reports from people who are able to translate the B&H Lifes website, the company behind the cat wine, the tipple is totally alcohol-free. However, it is claimed to contain the juice from Cabernet grapes mixed with traces of catnip.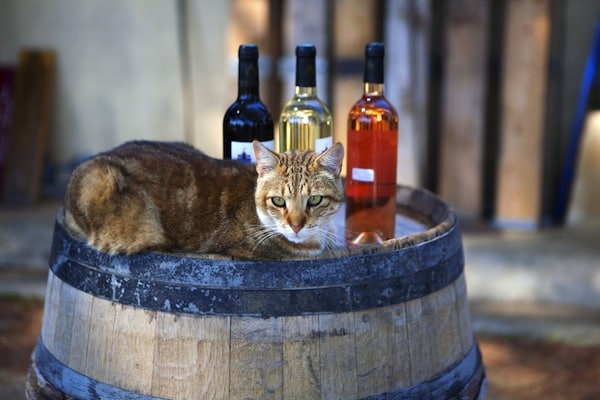 In better news, the libation goes by the cat-tastic name of Nyan Nyan Nouveau, so-called for the noise a cat is said to make when it meows. It may also be a nod to Beaujolais Nouveau wine. When it goes on sale, cat wine will retail for around four bucks a bottle but there will only be one thousand of them produced for the first run.
Checking out the B&H Lifes website, it seems that at the moment the company specializes in dog-based brews. From the pictures on the site, I'm guessing it peddles a range of magical life-enhancing herbal-infused drinks for mutts. I hope it will soon add to its cat vault.
In the meantime, here's a picture of Mims turning her nose up at my midmorning Riesling. Apparently she's not a fan of the $5 gas station wine. And with that I'll get back to submitting my patent for cat beer (seasonal, of course).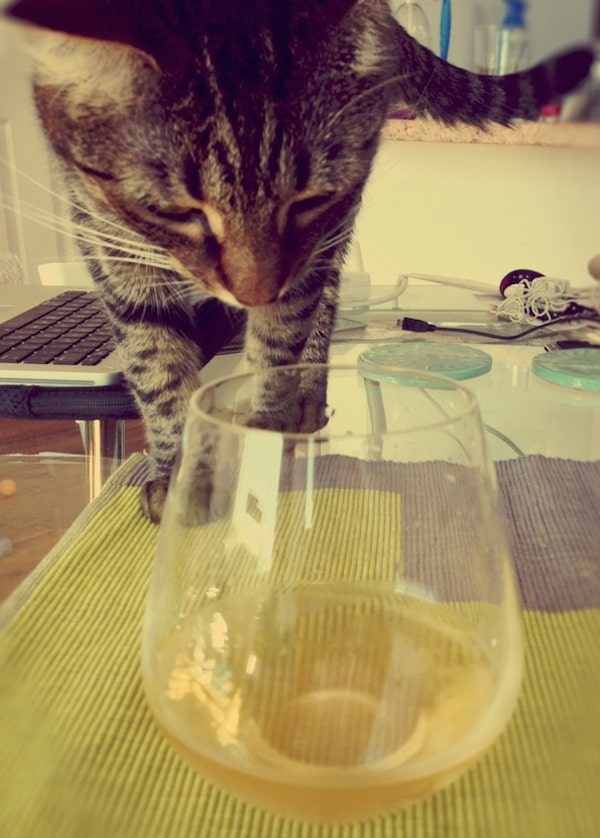 About Phillip Mlynar: The self-appointed world's foremost expert on rappers' cats. When not penning posts on rap music, he can be found building DIY cat towers for his adopted domestic shorthair, Mimosa, and collecting Le Creuset cookware (in red). He has also invented cat sushi, but it's not quite what you think it is.