Sterling "TrapKing" Davis' mission, as his website says, is "to change the stereotypes of not only men in cat rescue, but also bridge the gap in communication between black communities and animal rescue/local shelters." Sterling brings the work of TNR to some of the poorest neighborhoods in Georgia's cities, bringing together advocates from a variety of cat rescue and community cat advocacy groups, and even managing to wrangle a couple of cat haters into becoming TNR advocates.
The humble beginnings of TrapKing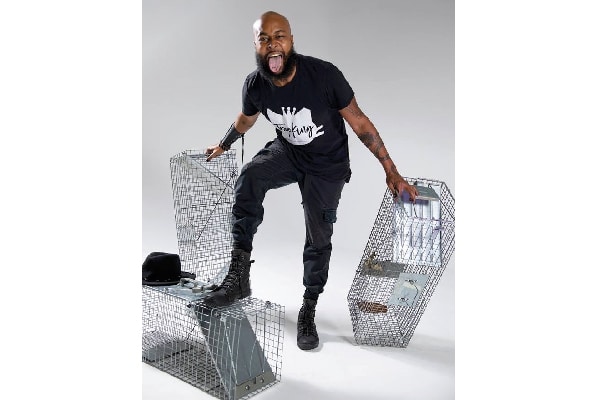 How did Sterling become such a vocal and committed advocate for community cats? "I've been a vegetarian since I was 12 and a cat lover all my life, yet I never knew about shelters or TNR," he says. "That made me think of how many other people loved animals and wanted to help as well but didn't even know about TNR or rescue in general. Once I started working at a shelter just scooping litter, I realized how much of a void I could fill."
One of Sterling's top priorities is working with communities of color, which, he says, have long been overlooked by TNR advocates, and, he says, there's a lot of poverty and lack of understanding. "A lot of black people have told me that they can't take care of themselves so they can't support someone else or donate. They never looked at it as helping or taking care of their communities and the animals in it, and they never knew they could help for free."
And then sometimes there's even just the matter of seeing someone like them being involved in TNR efforts. "Traditionally women have been the catalyst for rescue and community cat care, so it's a matter of the black community being able to see someone like them doing this," Sterling says.
That holds true even for Sterling himself. "Jackson Galaxy made it a little more possible from a visual standpoint that a man could be a force in rescue."
How TrapKing Makes a Difference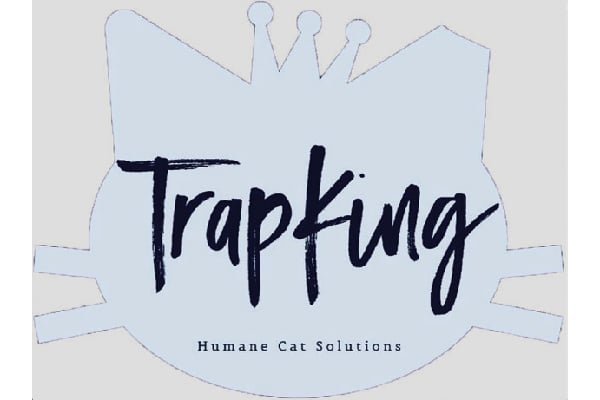 Still, sometimes Sterling finds himself in situations where people don't understand what he's doing. "When I was returning some cats, a gentleman was filming me and very upset. He thought I was dumping random cats in his area," he says. "I saw him recording me with his phone and told him to keep filming so I can explain what I'm doing and why.
"Once I explained, I watched this guy — a black man — change his whole outlook. He never even knew the benefits of having TNRd cats in the community. I came back a month or so later, and that same guy had a trap and was doing TNR. He still didn't like cats, but he respected that there was a better way other than euthanasia or trying to get rid of them." Beyond the number of cats Sterling has trapped, neutered and returned to their communities, the thing that makes him the most proud is actually the people.
"There can be so much competition or bickering amongst rescues; people take sides and go back and forth about who's doing it right or who's doing it wrong," Sterling says. In the face of that, he has been able to build relationships with individual animal advocates like Samantha Martin of Acro-Cats fame, "Kitten Lady" Hannah Shaw, musician Adam Myatt, and with cat cafes in Chicago and in Savannah, Georgia. He's even been able to convince some bird advocates of the benefits of TNR.
"Ultimately, it's not the cats that are the issue, it's not the cats causing compassion fatigue and burnout; it's the people in rescue, lack of resources, and how we treat or talk to one another," Sterling says. "So many people have come to me to say they were burnt out and ready to give up until they saw me living out of my van, catching cats with a big smile on my face. I really love that!"
More About TrapKing
Sterling is currently touring with Samantha Martin and her Amazing Acro-Cats to raise awareness of TNR across the nation. His newly adopted kitten, Damita Jo, is part of the show, too.
To find out more about TrapKing and the work he and his organization do, visit trapkinghumane.org.
Thumbnail: Photography courtesy Virgil Ocampo Photography for Show Your Soft Side.
About the author
JaneA Kelley is the author of the award-winning cat advice blog Paws and Effect. She is a professional member of the Cat Writers' Association and an advocate for all cats, whether they live with people or in the community.
Read more about rescue on Catster.com: