Editor's note: This story originally appeared in the July/August 2016 issue of Catster print magazine. Click here to subscribe to Catster magazine.
Summer is here, so it's time for the short sleeves to come out. Keep your cool and be stylish with these cat-themed T-shirts.
1. Meowlting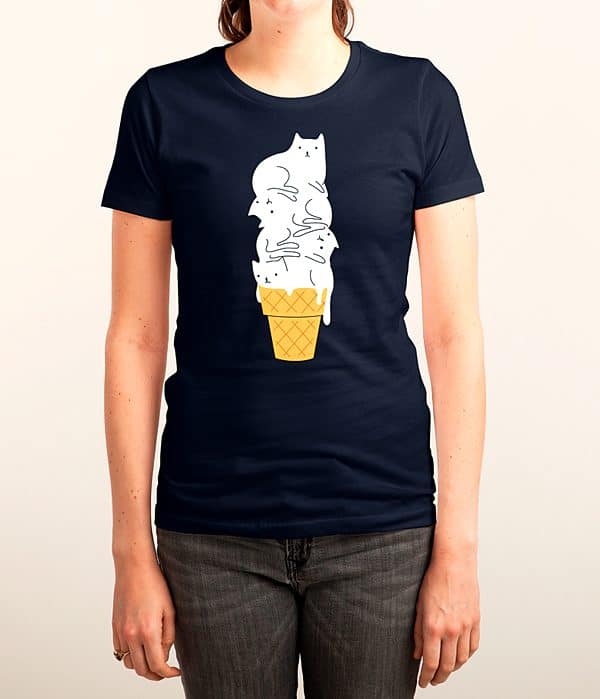 Heat got you down? Get some relief (and some comic relief) with this funny tee (Meowlting! Get it?!) from Chicago-based Threadless. The company's designs
are created and chosen by an online community. Each week about 1,000 designs are submitted online and put to a public vote. About 10 designs are selected each week, printed on clothing (and other products), and sold worldwide through its online store and at its retail shop. This tee featuring melting ice cream cats was designed by ilovedoodle.
$25 at Threadless
2. Hey, Good Bookin'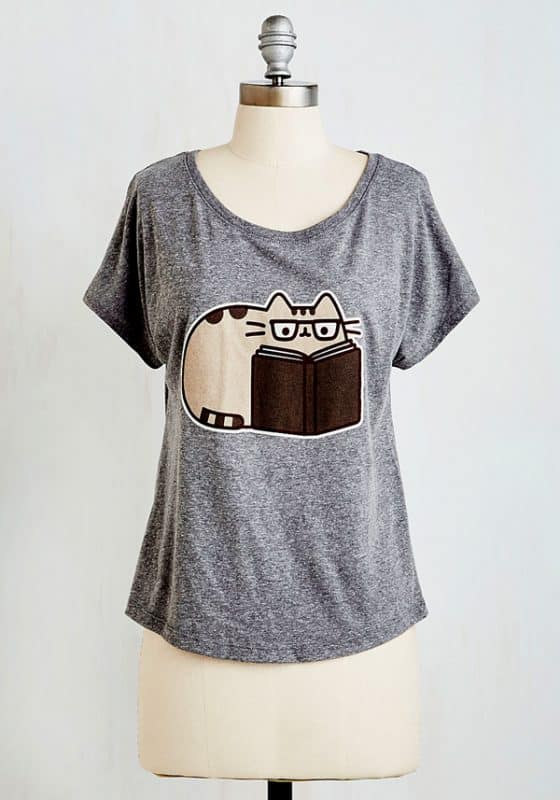 Cats and books: two of my favorite things! Even better — the cute kitty with her nose in a novel is none other than Pusheen the cat. Available through fun and friendly online retailer ModCloth, it features seamless short sleeves, a wide neckline, and the soft knit makes it extra comfy.
$29.99 at Modcloth
3. Cat-Cat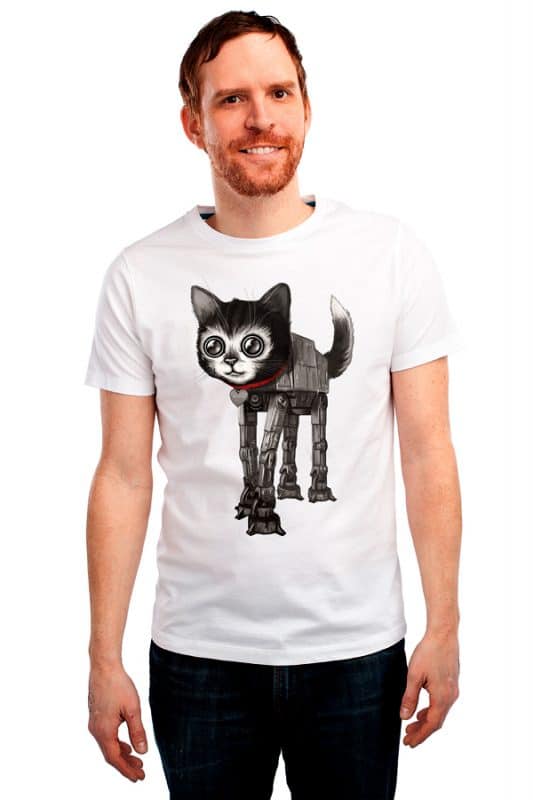 The Star Wars craze is pretty much over (until the next installment, anyway), but you can keep the fun going with this cute Cat-Cat shirt — although I really can't
see the Empire coming up with something this cute and fuzzy. Another offer
Another offering from Threadless, this tee was designed by Mike Mitchell.
$25 at Threadless
4. Real Men Love Cats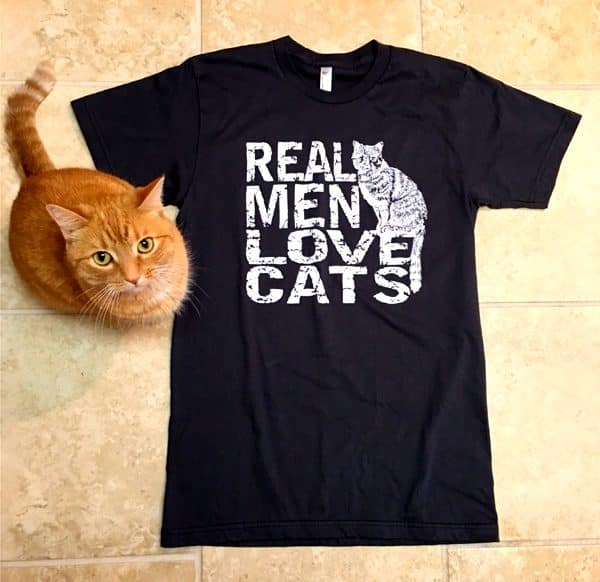 Inspired by their rescue cat, Abby, Toni Nicholson and her husband, Mark, create unique cat-themed clothes through their company RCTees. Mark
 created the design for this shirt using an
image of Abby. The design is hand printed in white ink on a super soft and comfy American Apparel T-shirt and is available in both men's and women's sizes. This makes a great gift for the cat guy in your life.
$24 at RCtees on Etsy