Last month, cat lovers were treated to a picture that nearly broke them: a cat abandoned and miserable on a sidewalk, his litter box beside him and crammed with his belongings. A pillow sat nearby, along with some broken down furniture. He was sticking close to his last few links to the world he knew, and crying, according to people who happened upon the scene. Here's what that looked like: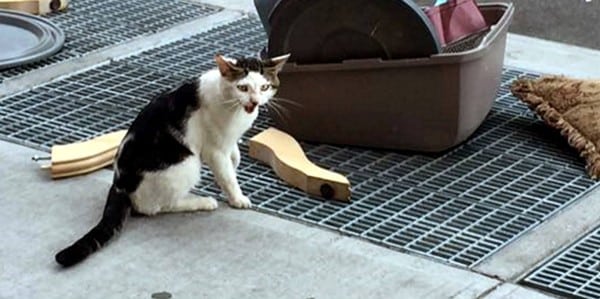 Heartbreaking.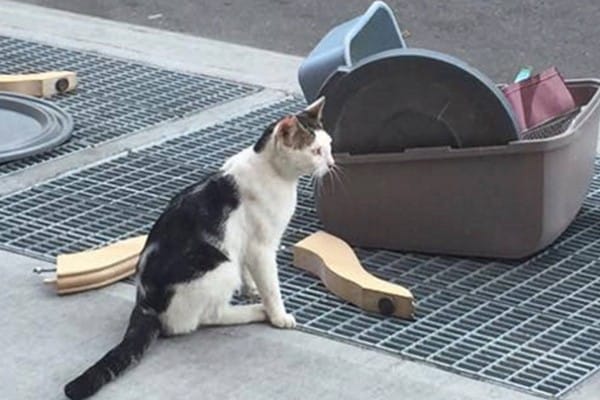 Once people collected themselves enough to attempt to scoop up the cat, a street sweeper came by and scared him off. But they had the pictures — powerful ones. They quickly made their way onto social media, and the community, led by Brooklyn-based TNR group Flatbush Area Team for Cats — or FAT Cats — swept into action. Elizabeth Champ, one of the founders, hit the streets, along with many others in the rescue community, to look for the cat, Nostrand, so named for the avenue he was dumped on.
Unfortunately, despite "repeated sweeps," according to FAT Cats, searchers didn't have much luck. The group kept the Flatbush community informed later that day on Facebook:
"We would like to thank our neighbors, many of whom took time out of their day to look for this poor cat," the group wrote. "Due to today's heat and the amount of construction and noise on Nostrand Ave., it's our belief that he is hiding somewhere until things get quieter and cooler."
Days passed. It seemed Nostrand was lost to the world. Finally, four days after he was dumped like the day's trash, the kitty strolled into one of the best possible backyards for lost and scared kitties in the entire neighborhood: Karen Oh's. She is not only a cat lover, but a former cat rescuer, and she didn't waste any time, contacting FAT Cats, who got Nostrand to the vet straightaway.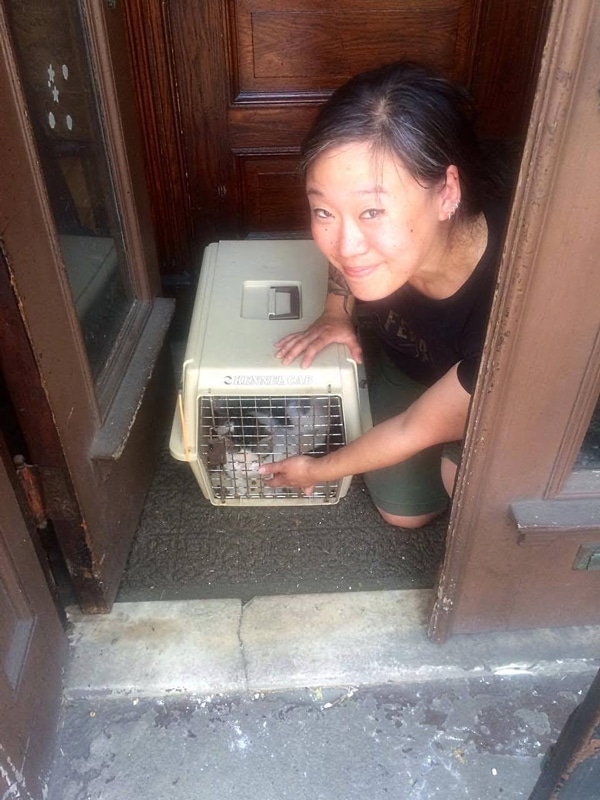 "This a.m., the call came in from a local TNR advocate and cat rescuer in retirement, Karen Oh, found him in her backyard!" FAT Cats wrote on Facebook. "We immediately rushed over to find that yes, indeed, it was him!"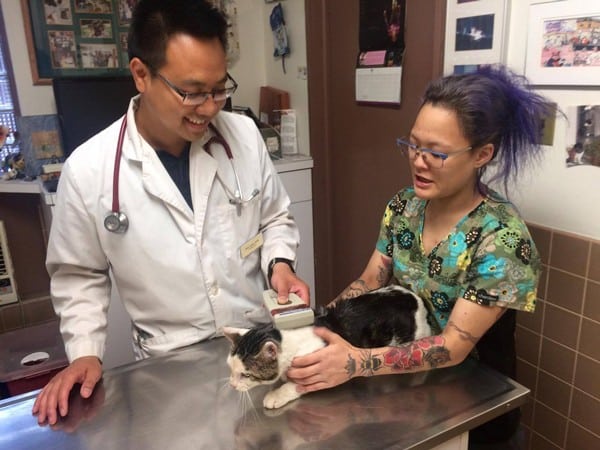 Champ immediately brought the cat to the vet, where he was examined and determined to be a healthy, 1-year-old male kitty. He didn't have a microchip, and FAT Cats started the process of getting him ready for adoption. The group started by updating people on Facebook, saying that the cat was safe and healthy and asking if anyone might want to adopt him.
People did. A lot of people did.
Today, the group posted, "We are completely overwhelmed by the response to Nostrand's story. Offers to adopt have come in from all over the USA, from Canada, and even from Brazil! Many offers have also come in from local people. As we take time to go through all the wonderful applications, please be assured that we will make sure Nostrand finds the best possible home right here in Brooklyn."
Yep, Nostrand is going to stay in the neighborhood where people came together to help him in his time of need, after his former owner so casually threw him to the curb.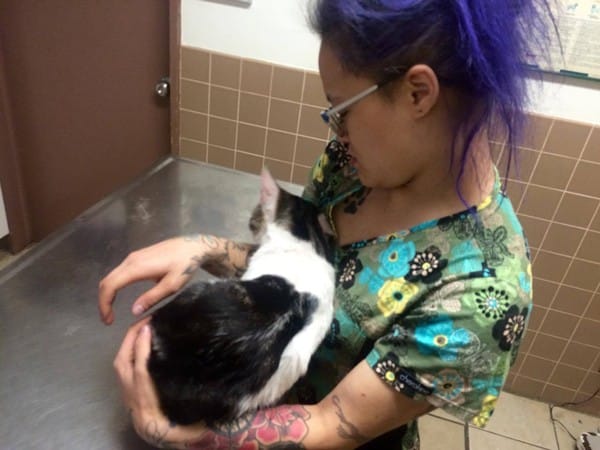 During all of its posts, FAT Cats made a point to alert people to other cats in need, to the "hundreds of homeless cats, lost, abandoned, friendly, living on the streets, and needing a home." Again and again, it used Nostrand's fame to raise awareness of all the cats who face similar uncertain futures.
"Please consider adopting an adult cat from your local rescue group," the group wrote. "They are the hidden gold of the cat world — loving, grateful, and ready for homes."