Yves is a snappy feline loves to show off his collection of crazy glasses. Thanks to his facial props, this Vienna, Austria-based Maine Coon's Instagram account has become a hit with fans across the globe following along to check out his vibrant poses.
Here Yves' owner, Tatiana, gives us data on this dapper kitty.
Yves steps onto the scene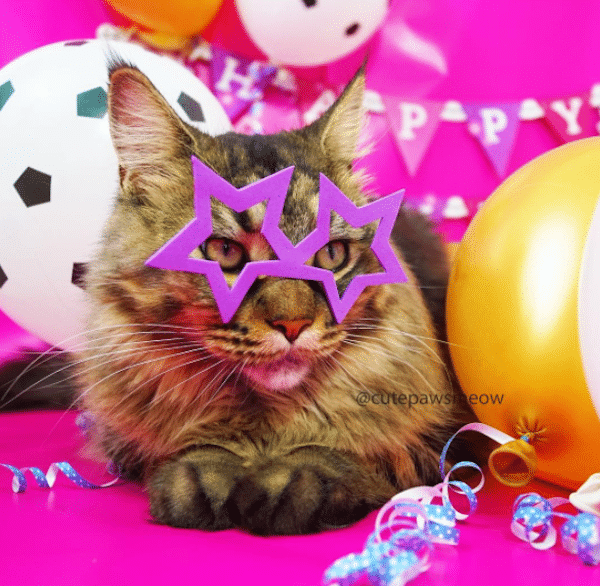 Tatiana says it was "one of the best days of my life" when she adopted this Maine Coon boy along with his brother, Joy. Why? Simple: "I now have two new best friends, even though they have four legs."
One cool cat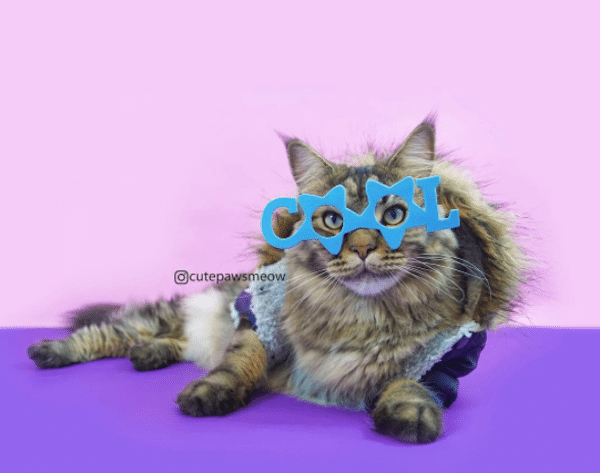 When it comes to Yves' personality, it turns out he's strictly in the cool cat club.
"He knows exactly what he wants and what he doesn't," explains Tatiana. "He likes to play, but you will never ever get a chance to cuddle him longer than two minutes — he is just too cool to let you do this.
"Well, unless you get a camera in your hands, and then the magic comes."
So what are funglasses?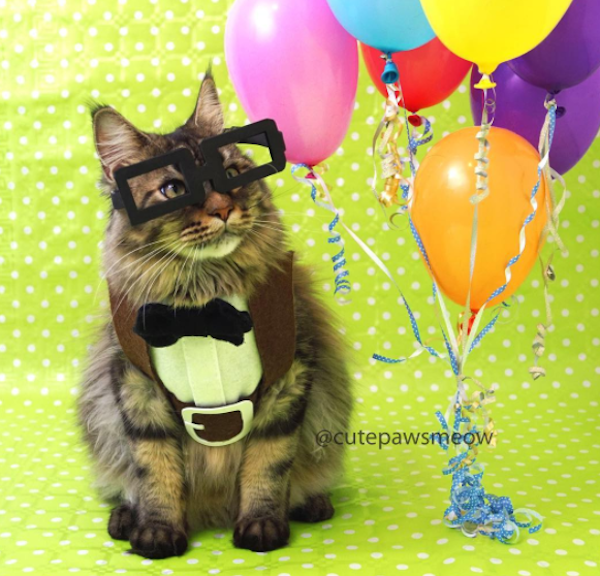 If you check out Yves' Instagram pictures, you'll notice that in most photos he wears a pair of snappy glasses. In Yves' world, ocular accoutrements that are shaped like ice cream cones and blocks of cheese are called funglasses.
Talking about the origin of the glasses, Tatiana says, "Earlier this year, I made a fun project on Instagram called The Road to the Oscars where we honored Academy Award nominees and winners of the past years. For this I created funny costumes for Yves and posted the pictures on Instagram."
One of the movies was Pixar's Up, and Yves stepped into character as the septuagenarian Carl from the flick — complete with his inaugural funglasses.
Looking good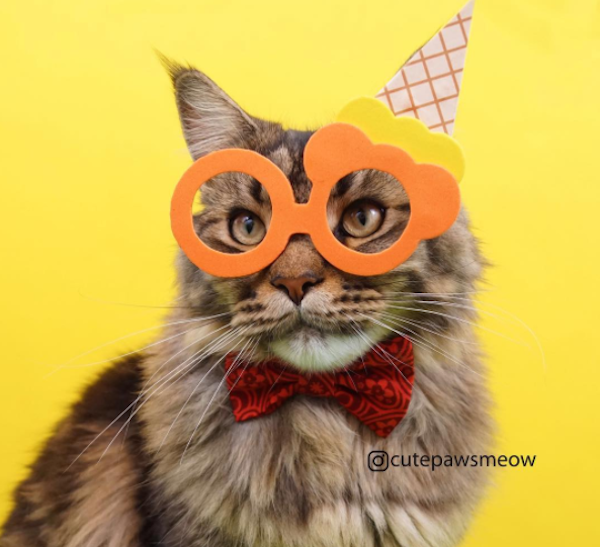 Wondering how Yves reacts to wearing his deep collection of funglasses? Well, despite her initial worries that they would bother him, Tatiana says "He stayed cool and let me take a couple of shots of him — even though I was dying from laughter!"
Keep it rollin'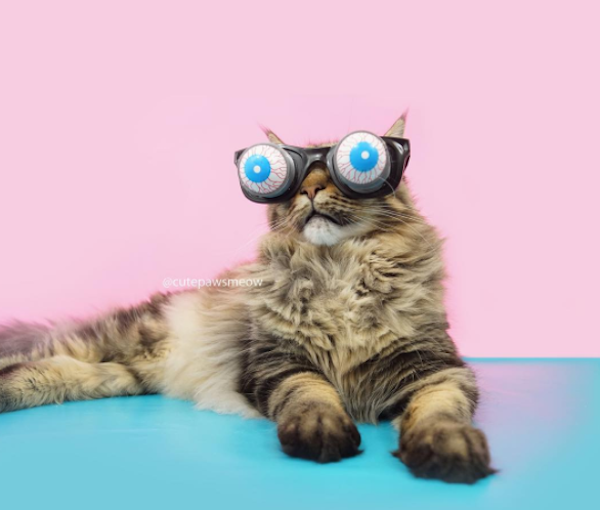 Since his first foray with funglasses, Yves has embraced the concept, and you'll regularly see him posing in get-ups featuring bugged-out eyeballs and sporting seasonal messages of goodwill.
Staying power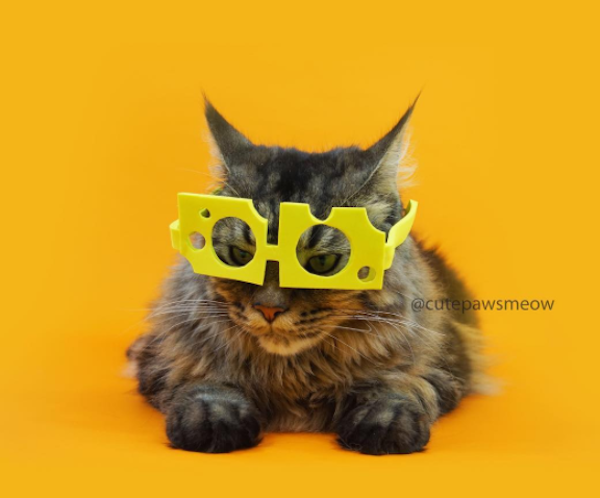 Curious as to how the funglasses stay on Yves' feline face without falling off? Apparently it's not a problem — and Tatiana says that sometimes Yves is so content wearing his funglasses that he forgets he has them on.
Doing It Yourself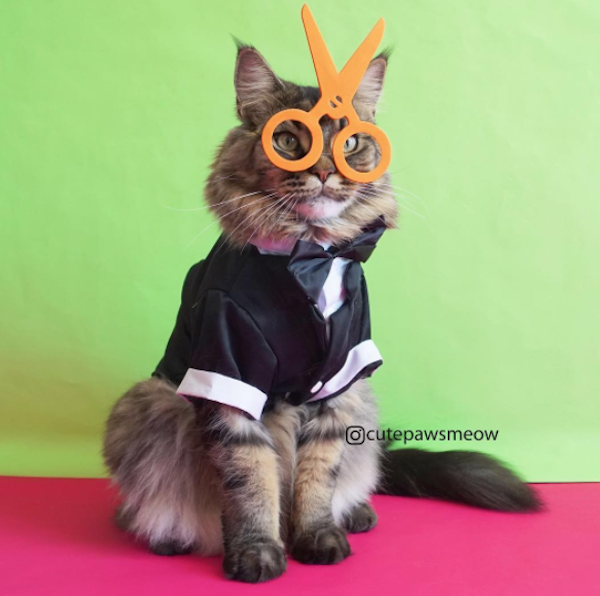 If you're looking to kit your own kitty out in a pair of funglasses, you'll have to make like Tatiana and go the DIY route at the moment. Although she adds that she's currently looking into expanding the funglasses concept so that you'll be able to buy them soon.
View more of Yves and his funglasses collection on Instagram.