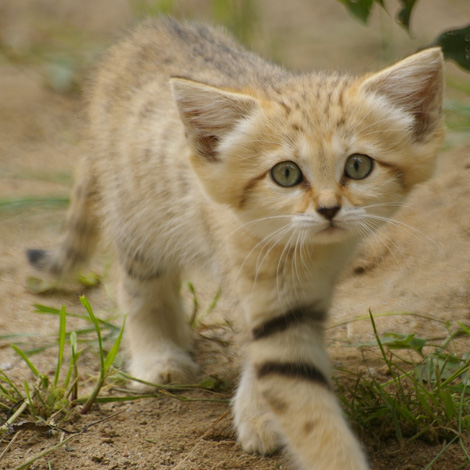 The Parken Zoo in Sweden recently welcomed a new litter of Sand Cat kittens, and boy are they cute!
The Sand Cat is a relatively small, stocky cat with short legs, a long tail, and large pointed ears. They range from 15 to 22 inches in length, not including a foot-long tail. Among the smallest of the wild cats, the Sand Cat adult weighs between 3 and 7-1/2 lbs.
In the wild, Sand Cats live in dry, sandy desert areas. They prefer flat or undulating terrain with sparse vegetation, but avoid bare sand dunes where there is relatively little food. They can survive in temperatures ranging from 23 F to 126 F, surviving the brutal heat by retreating into burrows. They are able to survive for months on the water in their food.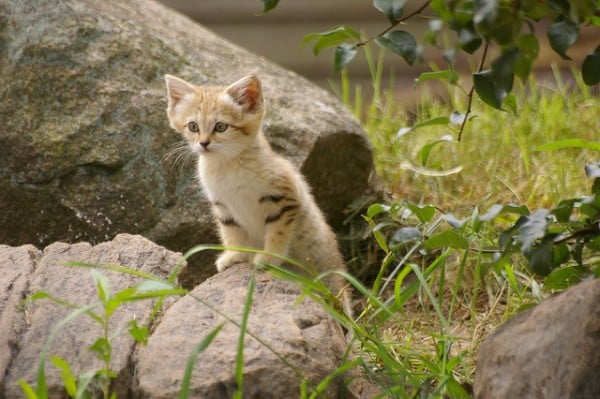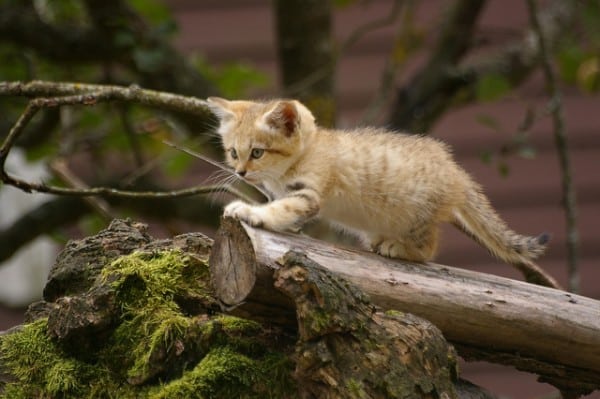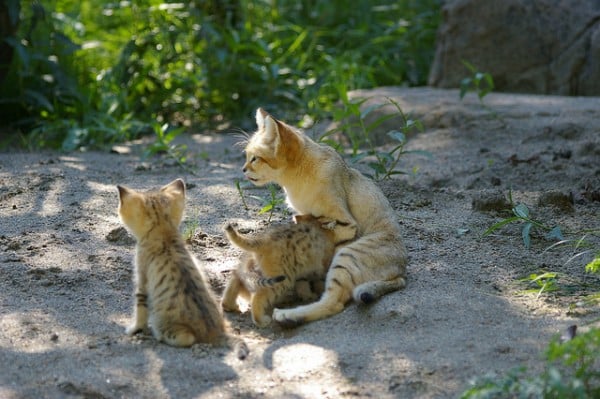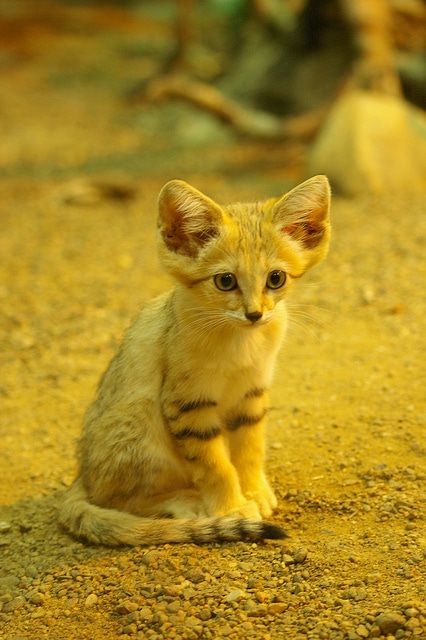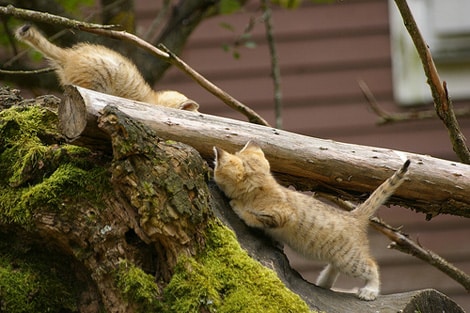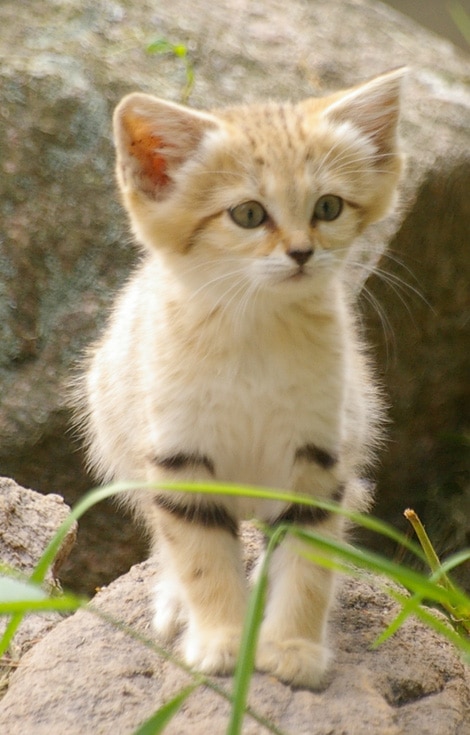 [PHOTOS: The fabulous Matt Ellting]