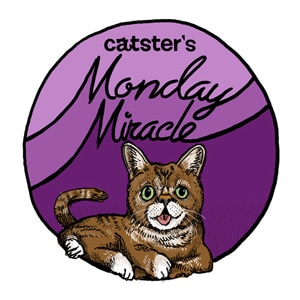 We've got a double bill of awesomeness for you this week in Catster's Monday Miracle series. Today we honor two fantastic black cats. They're a bonded brother duo, and while between them they might only have three eyes, and one of them was born FIV positive, they're not letting these afflictions stop their merry march through life.
Let's meet out latest furballs.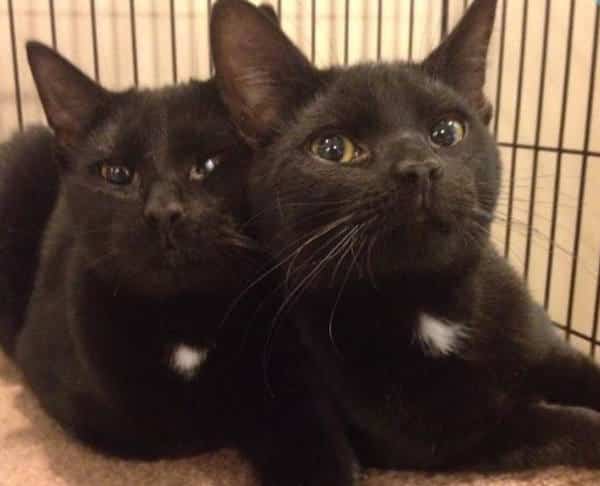 All images via Facebook.
First up, this guy pictured below is Andy. He lost his left eye when he was just a tiny kitten. Along with his brother, he was rescued from the wilds of an outdoor colony of cats and found in a sick state when he was only a few days old. Thankfully, the Holisticat Rescue and Rehabilitation in New Jersey helped him recover, although he remains only partially sighted.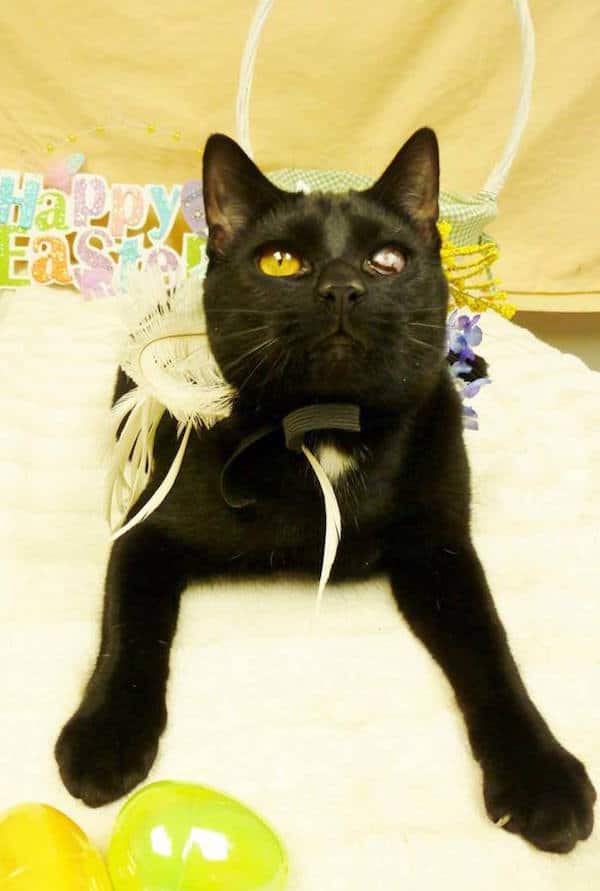 This is his brother, Sam. He's been FIV positive since his birth and was rescued during the same daring mission that saved Andy.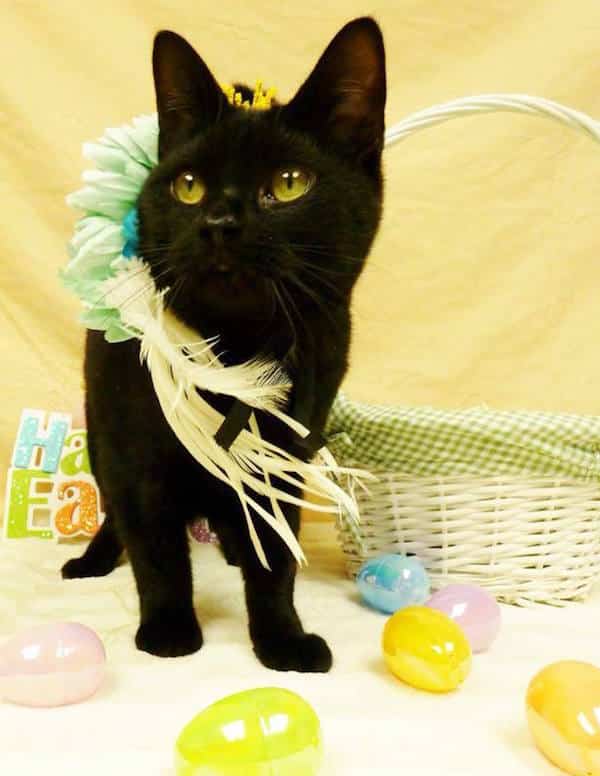 Sam and Andy are currently staying at the Holisticat complex — but they're looking for their forever home. As the organization's Facebook page puts it, "These boys have been overlooked time and time again for their imperfections. They are sweet and affectionate, and can live in a home with other friendly house cats and dogs. They love to be held and cuddle, and are huge purr machines."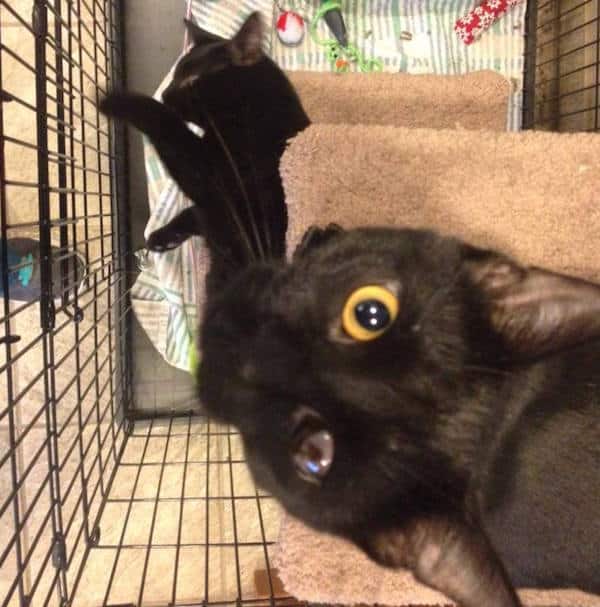 If you visit their Facebook page, you'll see videos showcasing what spectacular kitties these little fellows are. During joint play sessions, Andy always finds a way to one-up his brother, while when they attend adoption events they have a habit of standing to attention together in their cage like a couple of proud feline soldiers.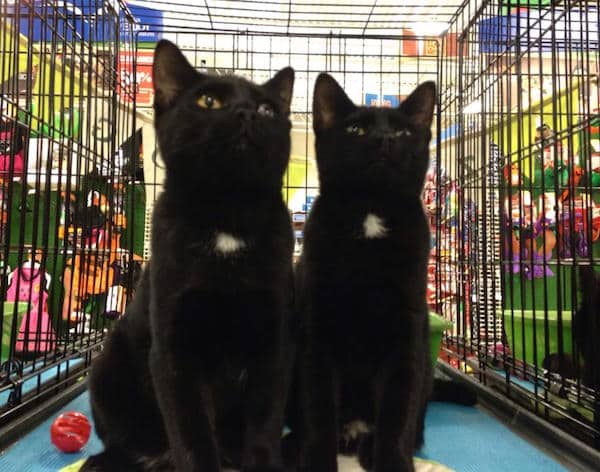 So, that's Andy and Sam, a couple of fine cats who are just looking for a place where they can spend their days playing and relaxing. If you've become smitten by this double act — and, frankly, there's pretty much no reason why you shouldn't have — head to the Holisticat website and start filling out your adoption application.
Read about more Monday Miracles on Catster:
About Phillip Mlynar: The self-appointed world's foremost expert on rappers' cats. When not penning posts on rap music, he can be found building DIY cat towers for his adopted domestic shorthair, Mimosa, and collecting Le Creuset cookware (in red). He has also invented cat sushi, but it's not quite what you think it is.