Piglet the Super Cat has quite a memorable face. The one-year-old black-and-white beauty has stunning green eyes, a playful personality, and a cap of black fur atop her adorable head, but what really makes her stand out is her little pink snout.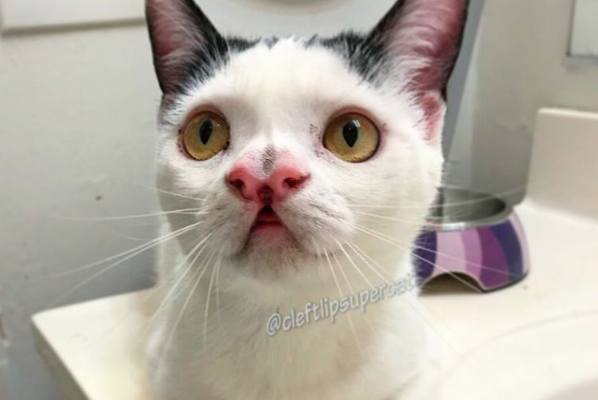 Because of a cleft lip, Piglet's nose is dented in the middle, leaving her with a face that really suits her name. She didn't have the easiest start to life — orphaned as a kitten, Piglet and the rest of her litter were bottle-fed by two kind veterinary technicians. Today, Piglet is healthy and happy — and she's an advocate for special-needs kitties on Instagram, where she has more than 43,000 followers.
Looking at Piglet's adorable photos is a good reminder to embrace — and even revel in — our own beautiful weirdness. Because hey, we've all got something, right?
1. Every photo is a glamour shot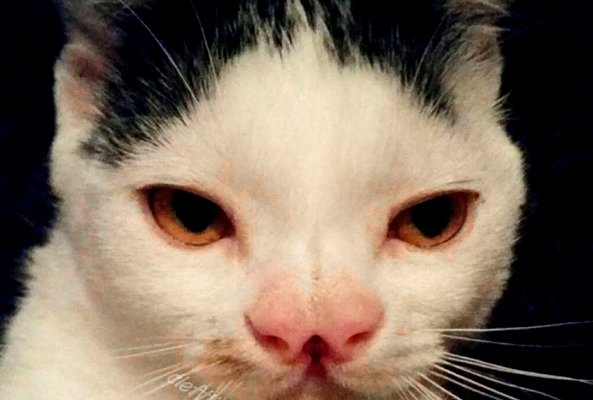 With those piercing eyes and that perfect pink snout, it's hard not to fall for Piglet. Even a silly selfie for Facebook can be an opportunity to strike a pose — and who cares if you don't look perfect? Piglet proves that imperfections can be things of beauty.
2. You're a work of art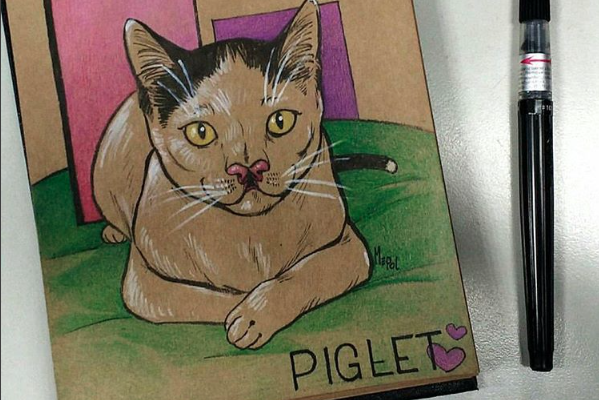 Piglet's one-of-a-kind face has inspired lots of fan art, like these two stylistically different sketches.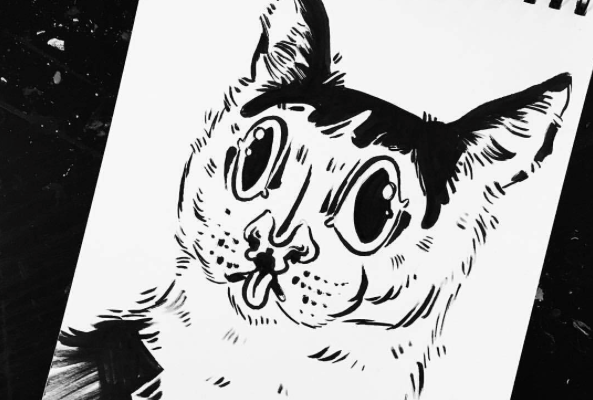 Go ahead and let your weird self shine — you just might end up being someone's muse.
3. A new perspective can help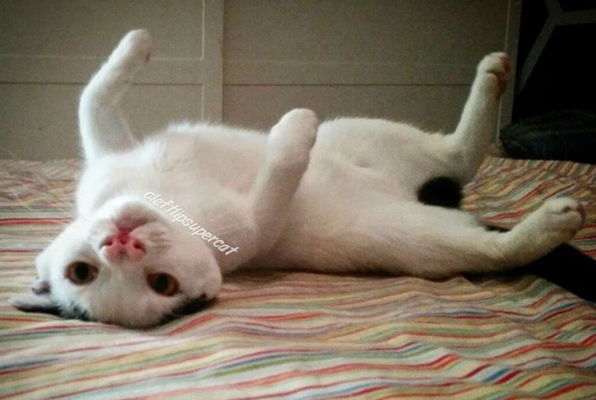 If you're having a bad day, Piglet proves that gaining some new perspective can help flip things around. Judging from this picture, lying on your back with your legs in the air is underrated, and adult humans probably don't do it enough.
4. Actually, you look great in hats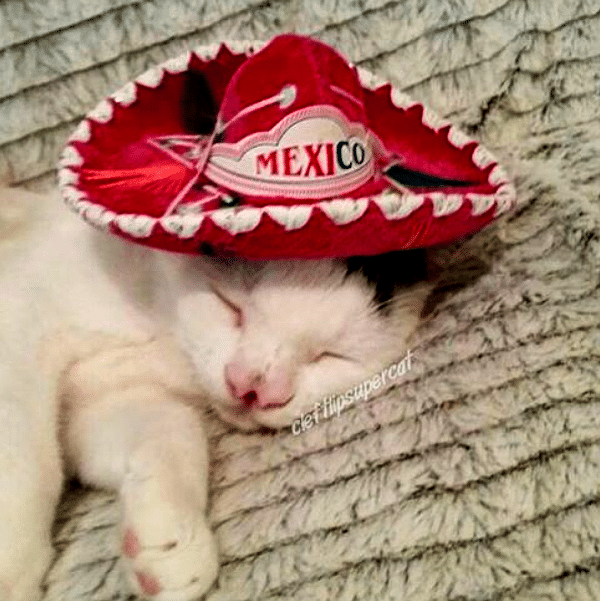 Given the opportunity to try on a fancy new lid, I've been known to utter the phrase, "I just don't look good in hats." But if Piglet can rock this tiny sombrero without even being awake, perhaps it's time I reconsider my stance.
5. Even your awkward phase was adorable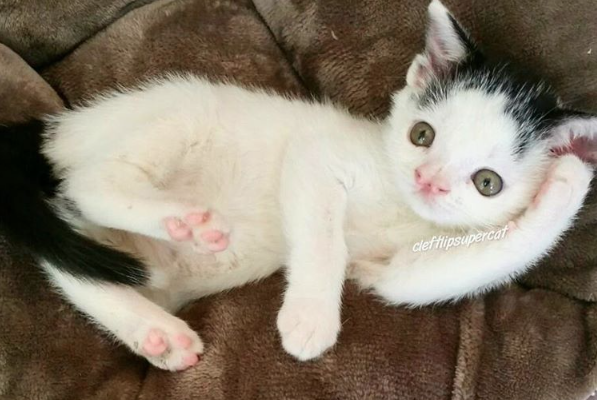 We all have those embarrassing childhood photos we beg our parents not to show our significant others, but odds are, like Piglet here, those silly poses and frilly 1980s dresses were cuter than we thought they were.
6. You are going to break some hearts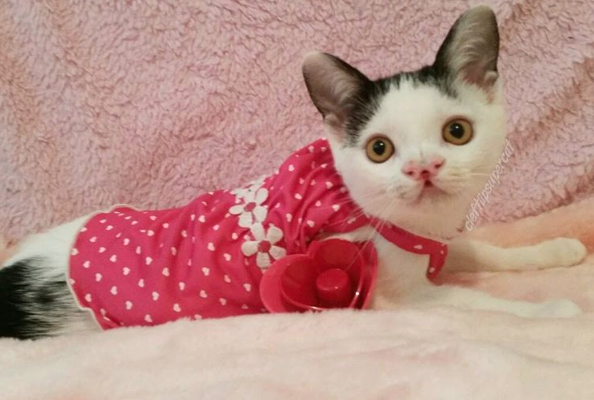 It might be impossible for us, as humans, to achieve the level of face-melting cuteness Piglet has here, but never underestimate your power to attract a secret admirer, you stone-cold fox, you.
7. Mornings are hard on us all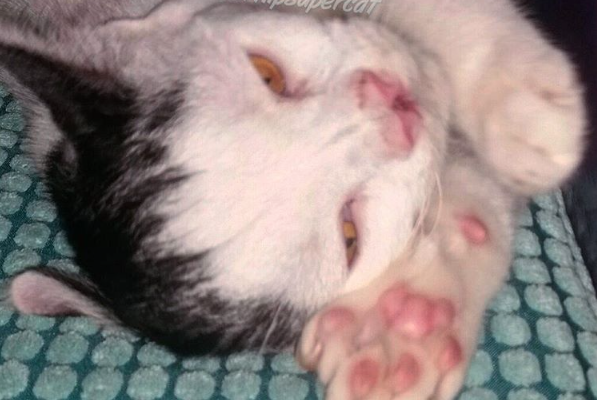 When the alarm goes off in the morning, we're all a little cranky — even those of us who are adorable kittens with tiny pink jellybean toes. No need to let a rough start ruin your whole day — but if your sour mood does continue until your head hits the pillow again at night, remember …
8. We're all entitled to a bad day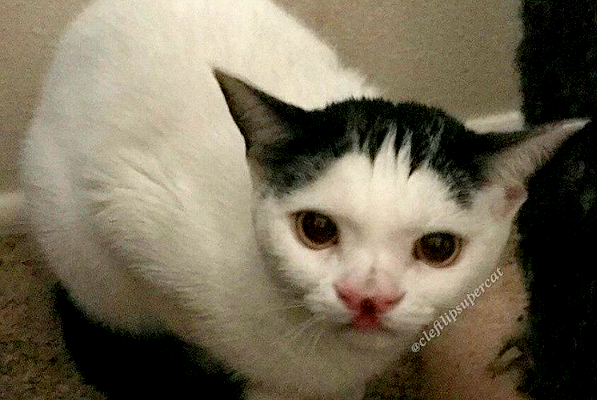 Don't you ever let anyone tell you to smile. That resting bitch face is yours, so own the heck out of it.
9. Don't underestimate the power of friends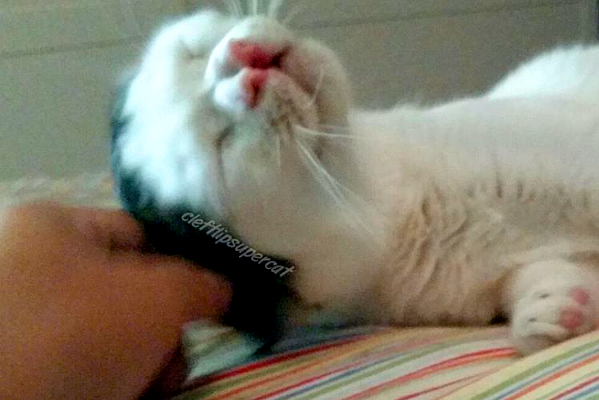 Remember that cliche, "Those who matter don't mind, and those who mind don't matter?" Turns out we've all heard it because it's true. Keep the friends who are willing to scratch behind your ears when you need it, and leave the rest.
10. Always make time to party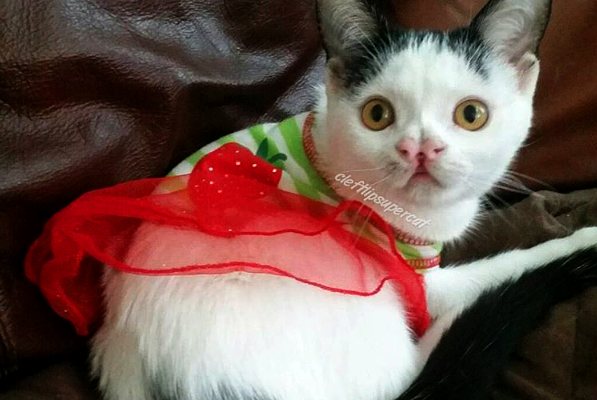 Playful Piglet looks darling in this sassy strawberry dress that lets everyone know she's the life of the party. Let's all follow her lead and take ourselves a little less seriously this weekend.