Here's the problem: Redditor td30 lives in an apartment building with a balcony. His cat likes to sit outside, but, unfortunately, the apartment balcony is not secure, making it easy for a curious cat to escape. Yes, the cat could spend the rest of his days indoors only, but maybe — just maybe — there's a clever solution.
Not wanting to let his kitty down, td30 made a trip to the hardware store, where he purchased some wire fencing and cable ties. Then, with a little ingenuity, he constructed a barrier to enclose the balcony from top to bottom, making it kitty safe.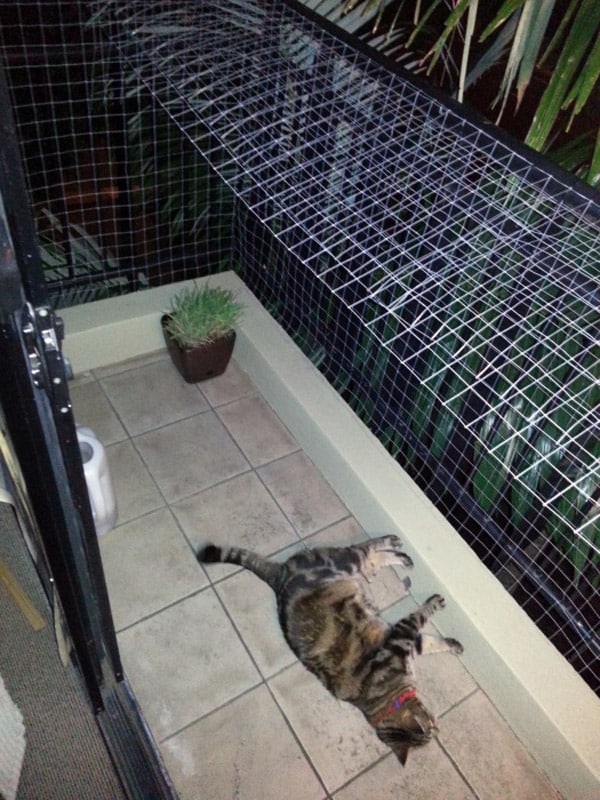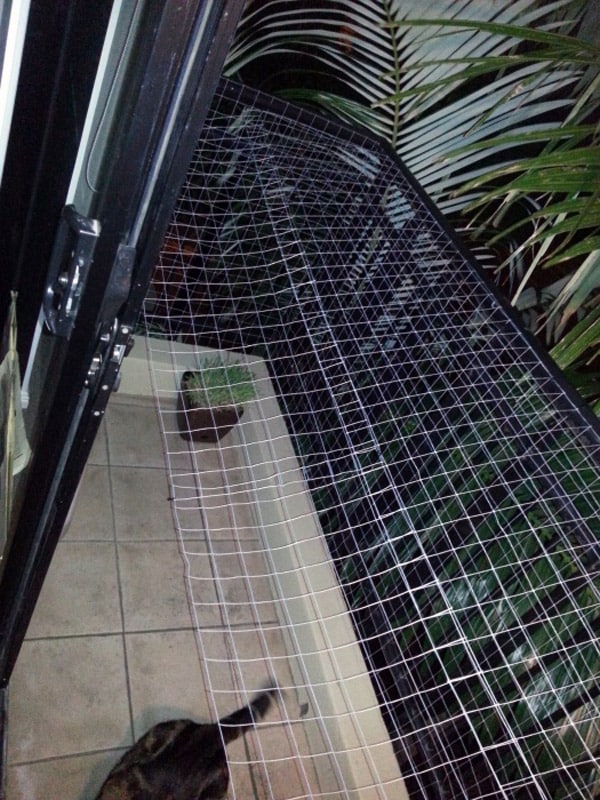 According to td30, as a bonus, the new catio is not an eyesore from the street below, and now his cat can safely sit outside and enjoy fresh air. There's even some potted cat grass for the cat. It's like his own private cabana. So fancy.
The top of the fencing can be removed for those times when td30 wants to hang out on the balcony.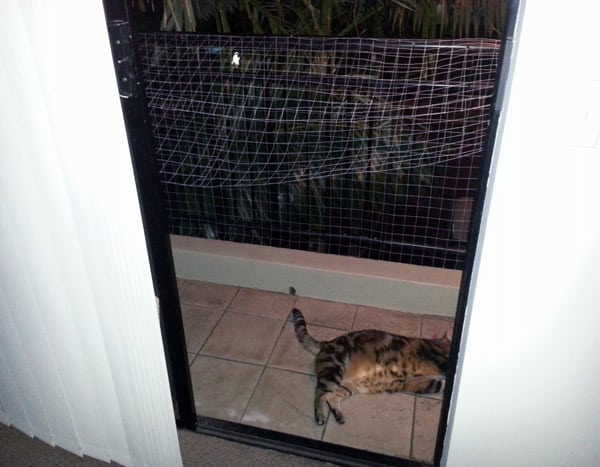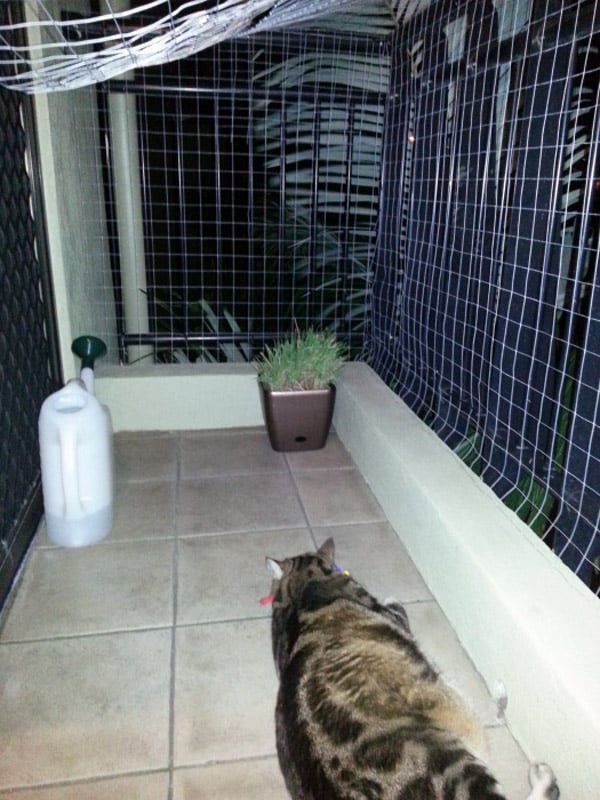 According to td30's post, he'll make some more improvements to the catio to make it even safer for his cat friend. Cats are pretty clever and amazing escape artists, as we're sure you know, and it looks like td30 is pretty devoted to his cat friend.
Totally cute, right?
What kind of cat furniture have you constructed for your feline friends?
Photos via Reddit