Pounce on these ameow-zing new cat products.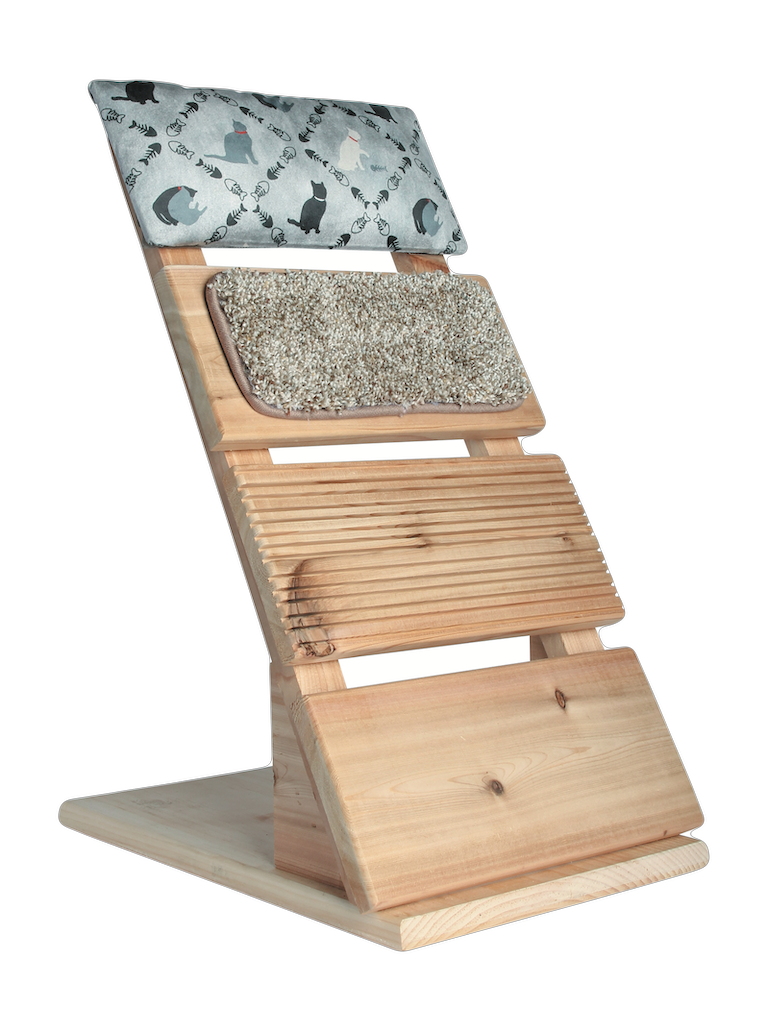 Scratch Play Meow's ScratchLadder
Not your typical cat scratch pad, this four-rung system is designed with interchangeable panels providing your cat with a variety of scratching surfaces to enjoy. Inspired by kitty Milo Fwancis, the ScratchLadder is handmade and comes in three versions. Panels available in pile carpet, sisal carpet, cushion or slotted wood and in a variety of designs, colors and prints. $99/ additional panels $20. Scratch Play Meow; scratchplaymeow.com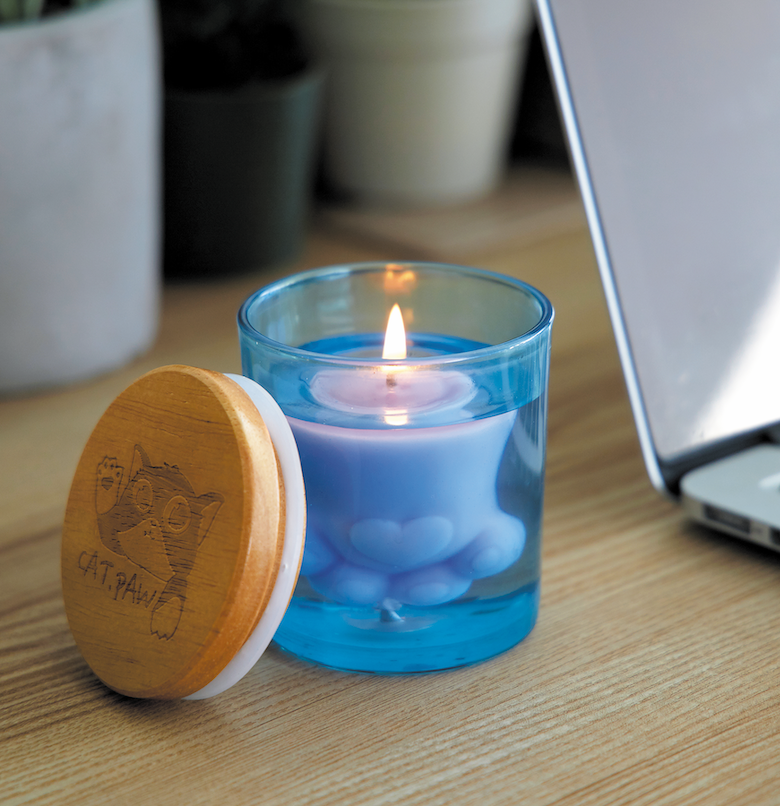 Cat Paw Candles
So fun, and they smell great. These 6-ounce candles burn for more than 40 hours and have a high-intensity, highly concentrated fragrance with pure vegetable wax. And check out that heart on the paw pad! Comes with a wooden lid and seal to keep your candle fresh. Available in three scents: Sandalwood Jasmine, Lavender Vanilla and Rose. $16.99. Cat Paw; catpaw.shop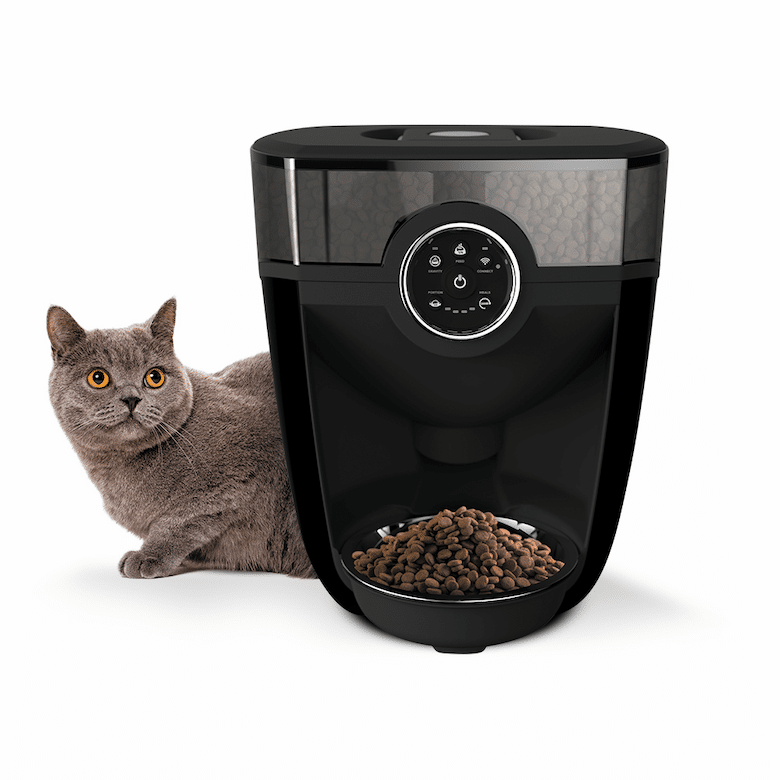 Feeder-Robot
This Wi-Fi enabled, automatic pet feeder allows you to monitor and control kitty's feeding habits
with its mobile app or controls on the unit by setting the amount of food and number of meals. An LED light alerts pet parents when Feeder-Robot is low on kibble.
Get the Connect app for more customizable options and insight into your pet's feeding patterns. Works for multiple pets, including cats and dogs 35 pounds and under, with a capacity of 25 cups of dry or semi-moist kibble. Dishwasher-safe components for easy cleanup. Includes a plastic bowl, with stainless steel and glass bowl options. Available for $15 and $25, respectively. $249. AutoPets; feeder-robot.com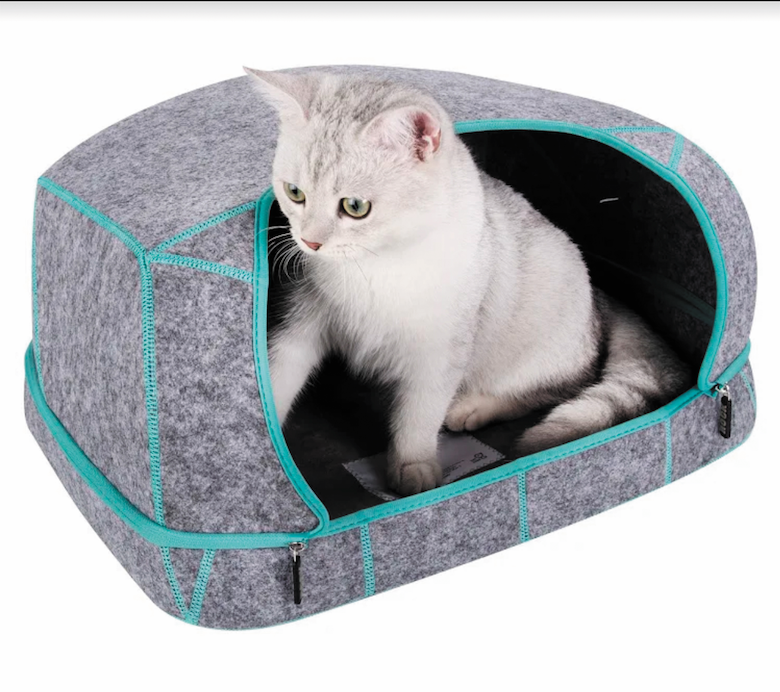 CAT Care Heated Cat Bed
Kitties will dig into this soft, warm and enclosed cat bed cave. Made from scratch-
resistant felt, it uses infrared heating technology to reach the optimal temperature for your kitty — between 82 and 89 degrees Fahrenheit. To wash, remove the graphene heating pad, and hand wash the cat cave. Bed comes in dark gray with black trim or light gray with blue trim and is 18.5 by 15 by 11.2 inches. Available on Amazon and Chewy. $49.99. Dog Care; dogcareglobal.com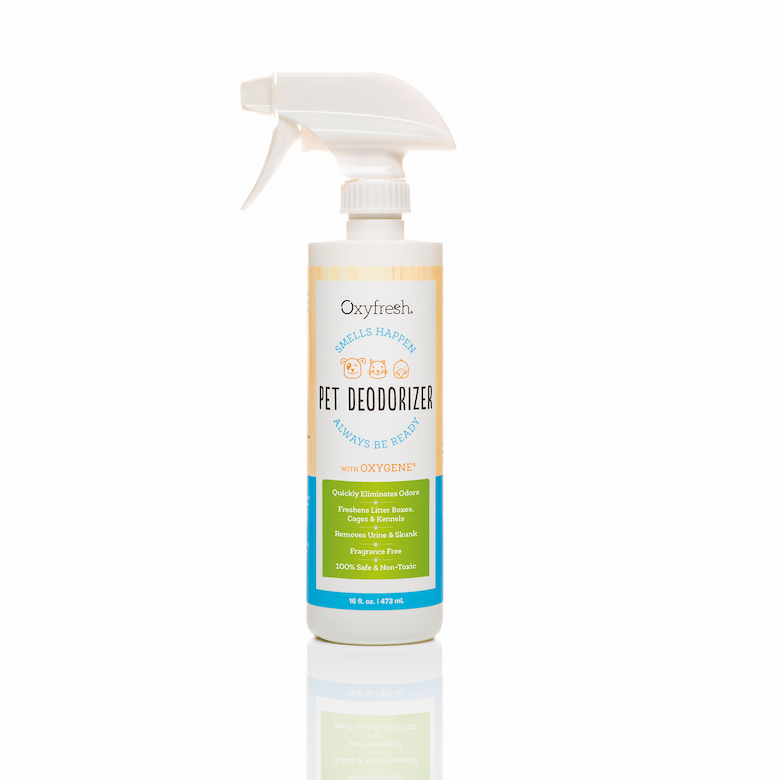 Oxyfresh Pet Deodorizer
Wherever pet odors are a problem — carpets, bedding, litter boxes — this pet deodorizer is on it thanks to the fast-acting ingredient Oxygene. Safe for all pets, the nontoxic Oxygene neutralizes odors on a molecular level, not masking odors, but eliminating them. No harsh chemicals or overpowering fragrances. Its unscented formula is nontoxic and safe to use everywhere, from homes to litter boxes and spraying directly on pets. $13.95. Oxyfresh; oxyfresh.com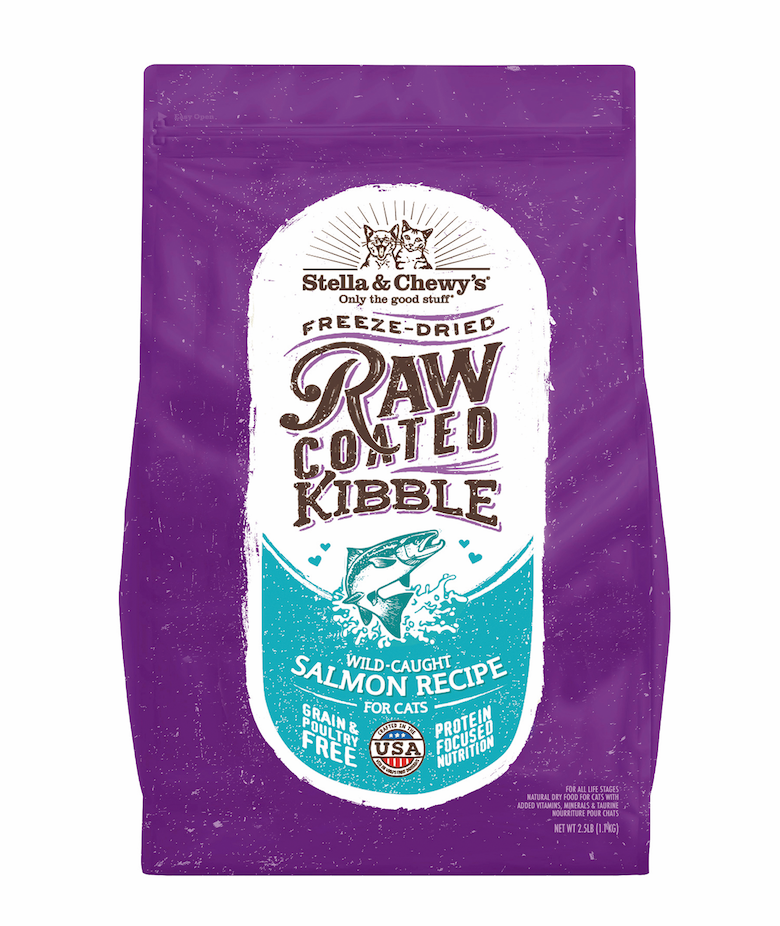 Stella & Chewy's Raw Coated Kibble and Raw Blend Kibble
High in protein and grain-free, these two new lines of kibble are rich in omegas good for the skin and coat. Meat is the No. 1 ingredient, and they are low in carbs, potato free, with a low glycemic value. Includes probiotics for optimal digestion. Try the cage-free chicken or wild-caught salmon recipe in the Raw Coated Kibble. The Raw Blend Kibble comes in a turkey/chicken/duck, cage-free recipe. Available in 2.5-, 5- and 10-pound bags. $13.99-$34.99/Raw Coated Kibble and $17.99-$39.99/Raw Blend Kibble. Stella & Chewy's; stellaandchewys.com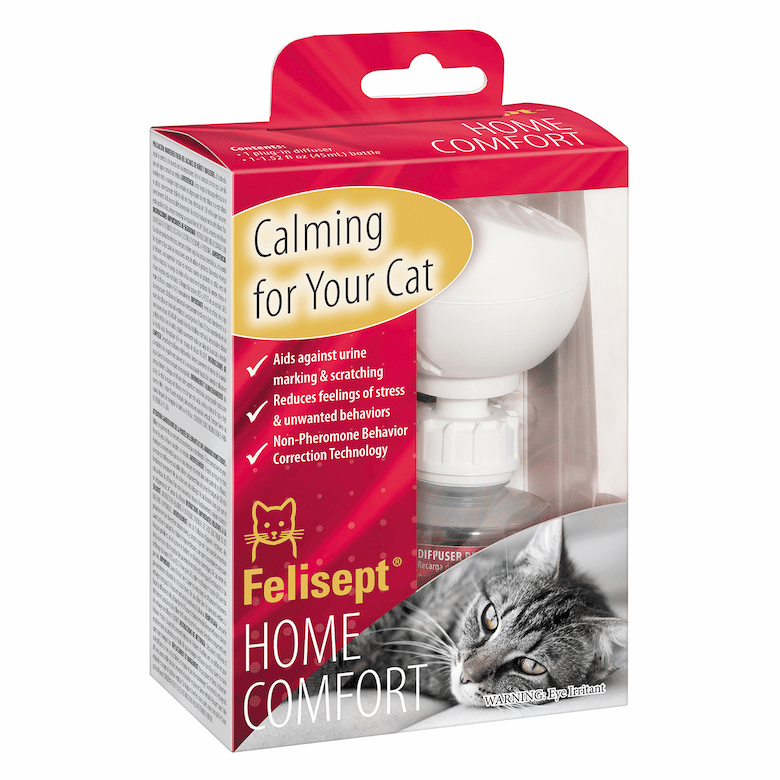 Felisept Home Comfort Diffuser Set
Have a cat that's pawfully stressed? The fragrance in this diffuser set creates a relaxed, feel-good atmosphere in a natural way to calm and reduce anxiety. Helps to control unwanted behavior, such as urine marking, hypersensitivity or irritability. The set contains an electric aroma diffuser and the associated bottle. Felisept's active substance is an extract of catnip. $39.99. Vitakraft Sun Seed Inc.; vitakraftsunseed.com
Read Next: How to Entertain Your Cats During COVID-19 Pandemic