I've always loved collage as an art form, and when I saw some cat collages on Pinterest, I had to give it a try. I had so much fun with this project, the Catster team decided to get in on the action, too!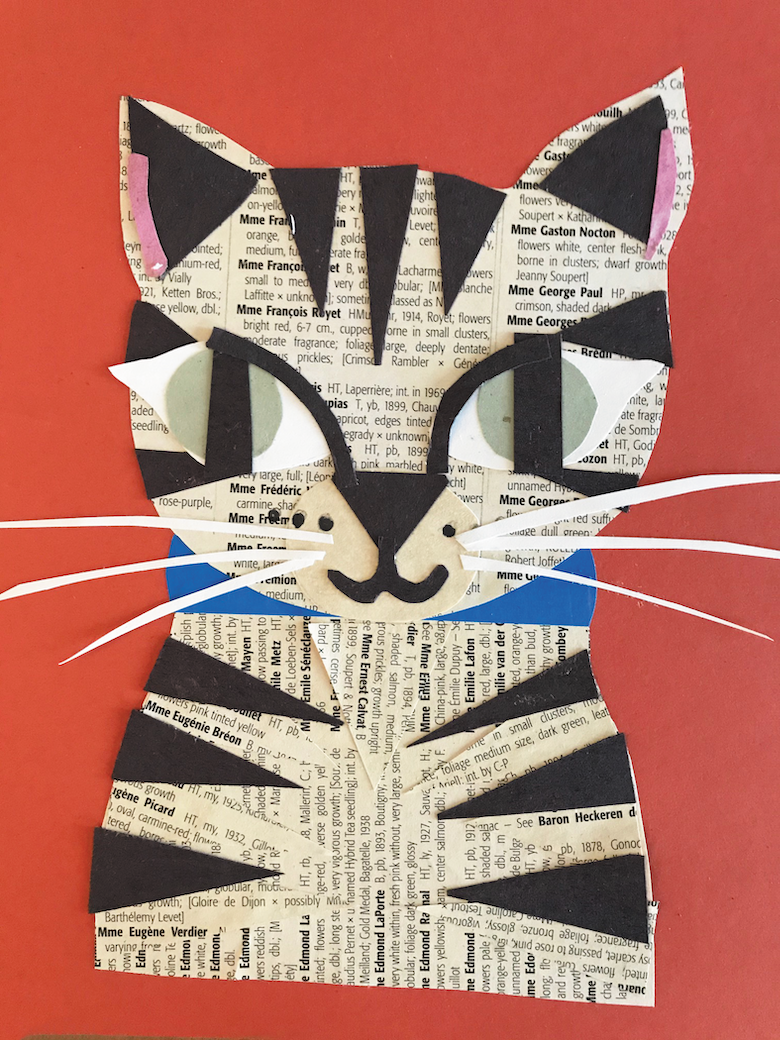 What you'll need:
Papers (everything from an old newspaper or phone book to
decorative papers)
Scissors
Lightweight card stock
Glue stick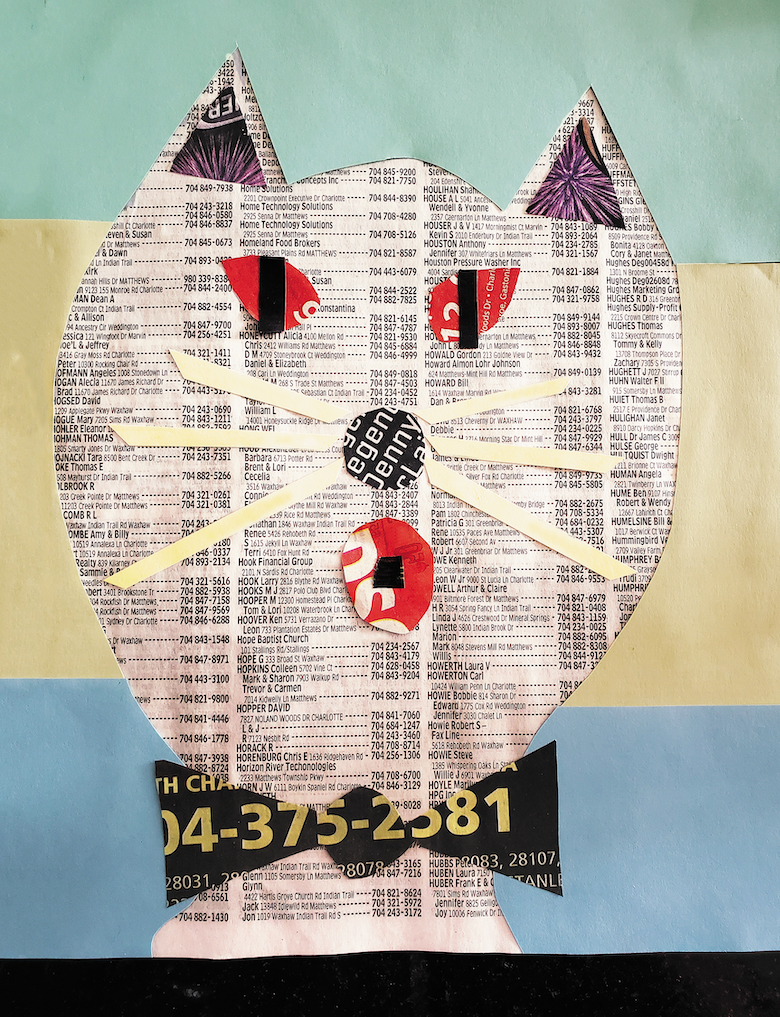 Instructions
There really aren't any hard-and-fast rules with this project. Do anything from a simple cat shape to an elaborate cat with markings. Here's how I did mine:
First, I printed a cat shape template I found online, then glued it to a piece of card stock and cut it out.
Then I took another piece of card stock and covered it with cut-up pieces of the papers.
Once the piece of card stock was covered, I placed the cat template over it, traced around it and cut it out.
Then I embellished my cat with eyes, ears, nose, whiskers, stripes and a tail with different colored papers.
Once your cat is done, you can glue it to another piece of paper as a background, frame it, leave it as is or whatever you want — the possibilities are endless.