Mourning The First Cat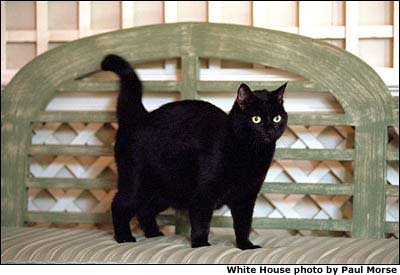 President Bush's family cat, India, has died at the age of 18 at the White House.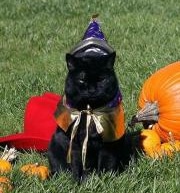 Press secretary Sally McDonough said in a statement, "The president, Mrs. Bush, Barbara, and Jenna are deeply saddened by the passing of their cat India ("Willie"). India was a beloved member of the Bush family for almost two decades. She will be greatly missed."
The black American shorthair was named after Texas Rangers player Ruben Sierra (whose nickname was "El Indio") by Bush twin Barbara, when she was 9 years old. The family's nickname for India was "Kitty," although she also answered to "Willie."
India's favorite food was tuna-flavored kitty treats, and her favorite nap spot was under the bed.
[PHOTO CREDIT: 2nd photo: AFP]