Like all of us, I have my strengths and my weaknesses. I like words and language, and I'm not so good at the visual stuff. When I started writing for Catster, all of a sudden I had to take a lot more pictures of my cats. It's been a learning experience!
What follows are my very remedial observations about what to think about when you're trying to get a good picture of your cat.

The 5 Tips to Take Amazing Photos of Your Cat
1. Be ready at all times
The thing we love about cats is that they're so versatile. One minute they're asleep, the next they're leaping or doing something cute. We can never be ready enough. Thank goodness for digital photos and smartphones and cell phones. I can easily and quickly take many pictures, even though the vast majority of pictures are mediocre or bad at best.
I find that I have to be in the frame of mind to react quickly. I'm always trying to be ready for that cute or perfect cat moment or that picture that might help a story along.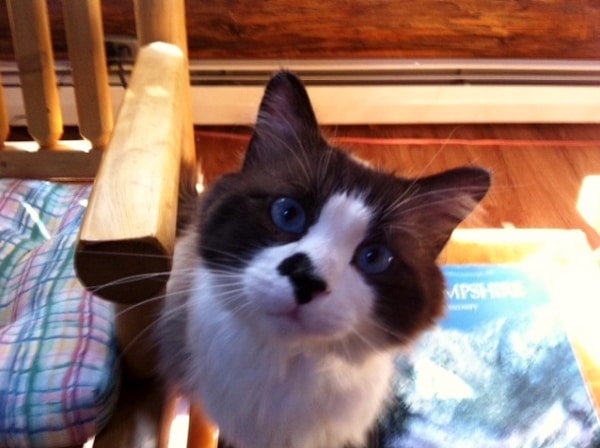 2. Take lots of photos
The more photos I snap, the more I increase my chances that one, hopefully, might be good. For example, I suddenly notice Kieran doing a cute thing. If it's a cute thing where he's moving, that's tougher, of course. I just take a bunch of photos and hope for the best. Sometimes I luck out!
I had to learn to hold the phone correctly. I still haven't got the hang of it for selfies and catsies — mine always come upside down.
And cats may not be that interesting when they're sleeping, but it can be the best time to get a good shot.
Rarely have I gotten good shots when a cat is moving. When they're still, I try to make it an interesting shot. Are they posed in some cute way? Are they sleeping in the shape of an egg? Are they draping a paw or making a cute face? It's a balancing act.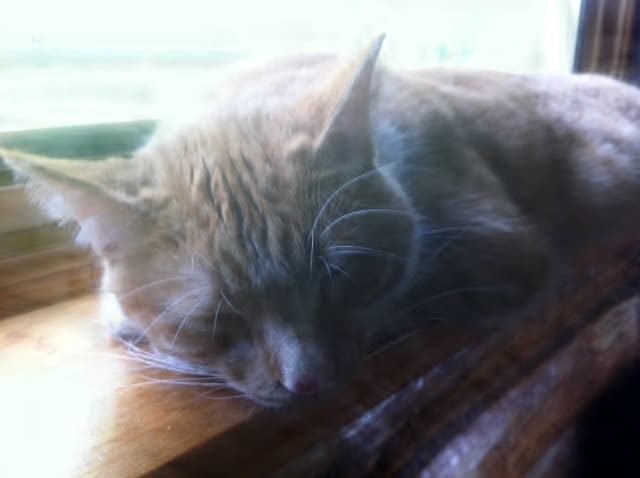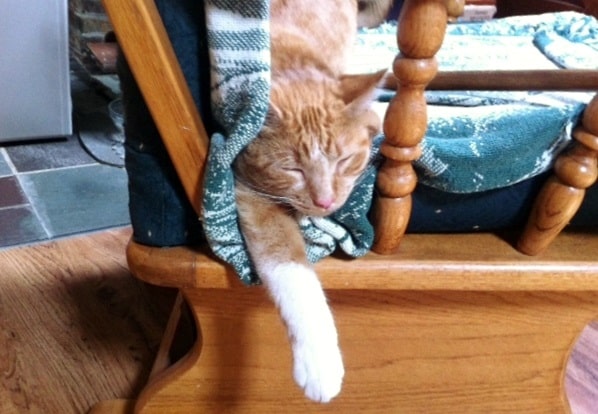 3. Black cats are HARD to photograph
I've had two black cats, and I'm still no expert. When I photograph these guys, their eyes get lost in their face. The sheen of their coats can make it hard to discern the shape of the cat. Use your particular computer's photo manager program to manipulate the light and the setting to show your cat off better.
4. Try to get the kitty's face
This sounds obvious, but it's something I learn again and again. I often grab the camera when a cat is doing something cute and I snap, only to realize that I captured the back of the cat, or some un-engaging representation.
We love cats' faces, and their eyes and faces (and ears and whiskers) are beautiful and expressive. Try to think before you snap. Sometimes we don't have a lot of time to set up the photo correctly.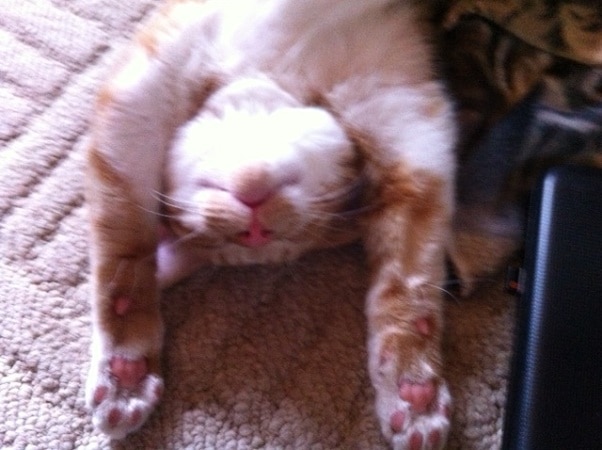 5. Framing the picture is important
If you have to set up the shot in a hurry, try not to cut off part of the cats' ears, for example. I've made this mistake before. Cropping is also important. Do you really need to see all the clutter on my desk? Probably not. Crop out what you can without losing the integrity of the cat.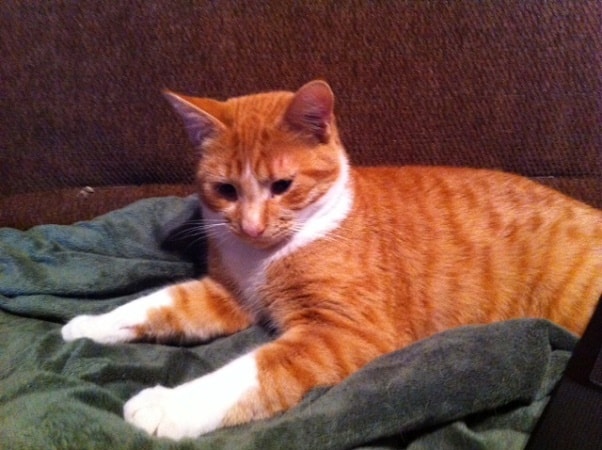 I have a lot to learn in this regard, so share your tips, please! Post your astoundingly good pictures of your cats and inspire me!
Read more about cats and photography: