Every day someone is ready to tell you how you can be as successful as a privileged white dude in a C-level job at a Fortune 500 company. I bet you didn't know that the same kind of advice also circulates in the feline world. If your cat wants to be as famous as Longcat or Lil Bub, look no further. Our team of super-successful cats have some patronizing and banal advice for ordinary felines who want to escape the daily grind and become the next great meme.
1. Wake your person up as early as possible
The earlier you can get your human out of bed, the sooner you can get your morning meal.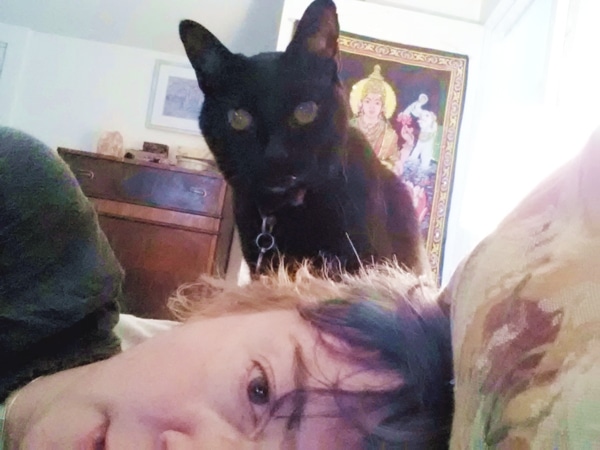 2. Speaking of morning meals, all super-successful cats eat breakfast
Don't you hate it when you rush to the living room to play with your favorite toy, then realize a few minutes later that your feline housemates have stolen your food while you were distracted? Now you're going to spend the rest of the day wondering when your person will get home and give you some supper. Not good. Don't let that happen to you: Snarf your breakfast before someone else does!
3. Take some time to visualize
Morning is the perfect time to spend some quiet moments creating a vision of achieving your goals for the day.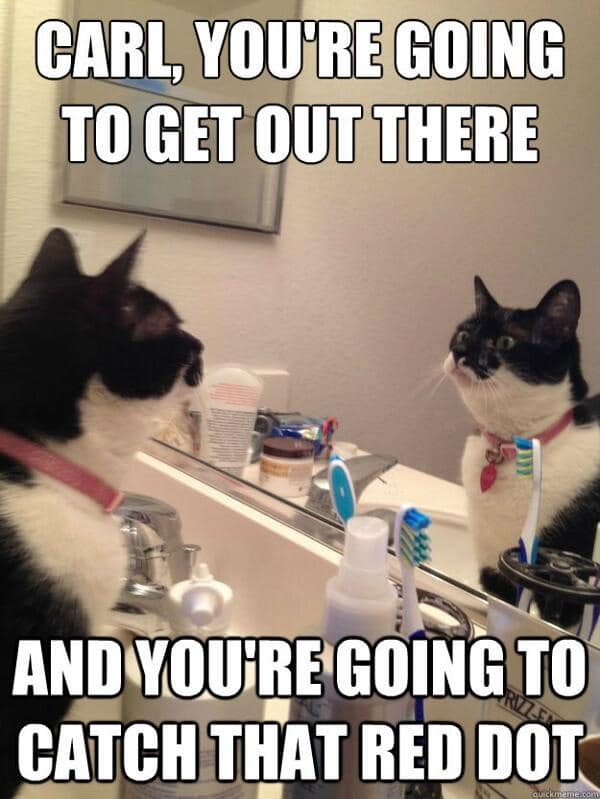 4. Get plenty of exercise
Most cats who work out daily get their exercise at night. Beat the rush and avoid unwanted feline interaction by getting your workout before the sun rises, just like your human. And like this cat, set your workout to good, danceable music, not the morning news, because who wants to hear about the woes of the world before they've had their first cup of catnip tea?
5. Plan out your day
Maximize your potential by writing down your schedule and what you need to do that day. This prevents wasting time and ensures that you won't cut into your precious sleep hours.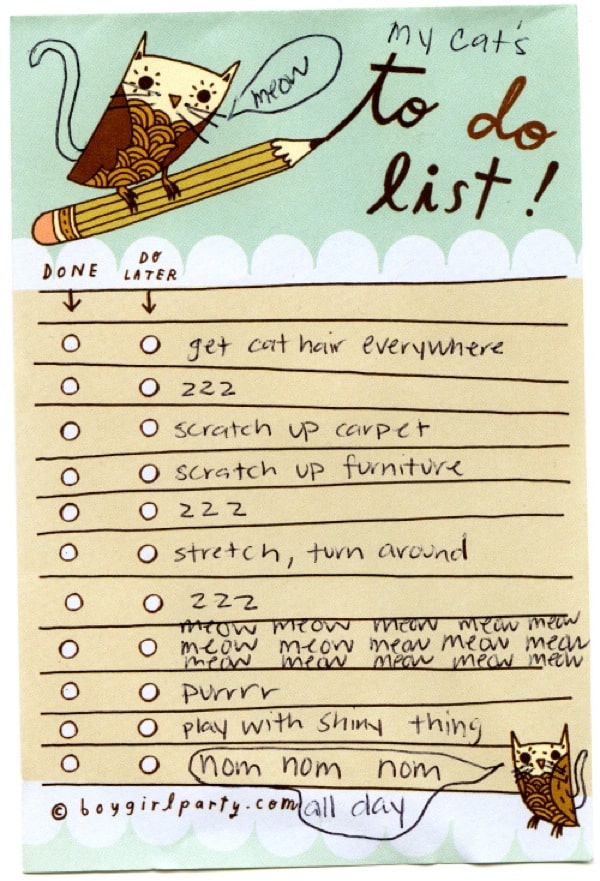 6. Make your day top-heavy
You know those things you hate to do because they're difficult or just not fun? Well, do them first thing in the morning so you can sleep for the next 18 hours without worrying about that task.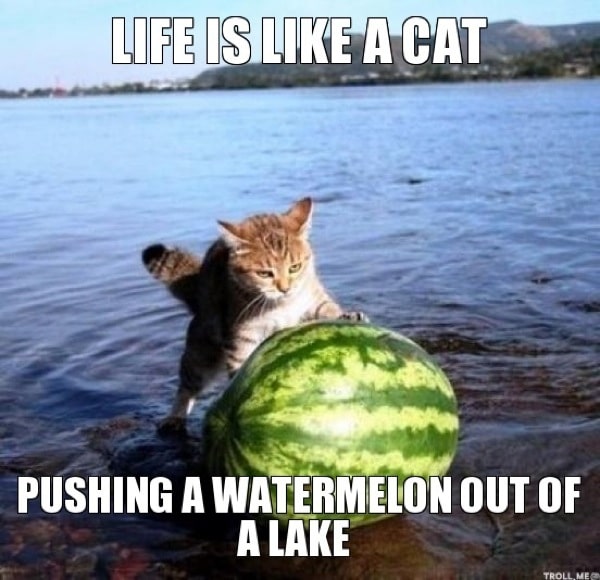 7. Maintain your boundaries
You can't be everything to everyone. You can't please everybody. But you're a cat, so why do you even care about pleasing people?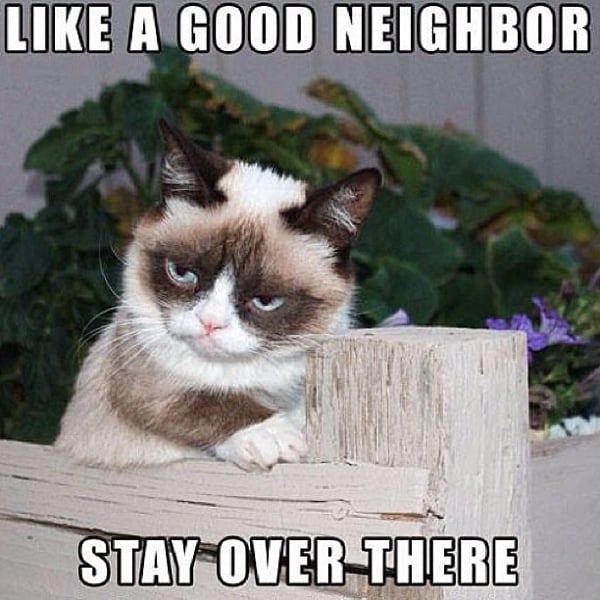 8. Take time for yourself
Don't forget to treat yourself to those simple pleasures in life, even if other cats don't understand why you need them or why they make you happy.
And finally, remember: If you do all these things and you still don't become a gazillionaire kitty, it's because you're doing it wrong, not because the system is fundamentally flawed!
About JaneA Kelley: Punk-rock cat mom, science nerd, animal shelter volunteer, professional cat sitter, and all-around geek with a passion for bad puns, intelligent conversation, and role-play adventure games. She gratefully and gracefully accepts her status as chief cat slave for her family of feline bloggers, who have been writing their award-winning cat advice blog, Paws and Effect, since 2003.