Everybody adores a Scottish Fold. With their distinctive ears and owl-esque visages, these cats are like furry feline space creatures beamed down to Earth just so that we can marvel at the unabashed cuteness of their form. Naturally, they've become a huge hit on the Internet, with celebrity Scottish Folds like Little P and the love bugs Roku and Hachi amassing ginormous online followings. Consider this a photo salute to the Scottish Fold.
It's Little P in a bag — a total win-win situation!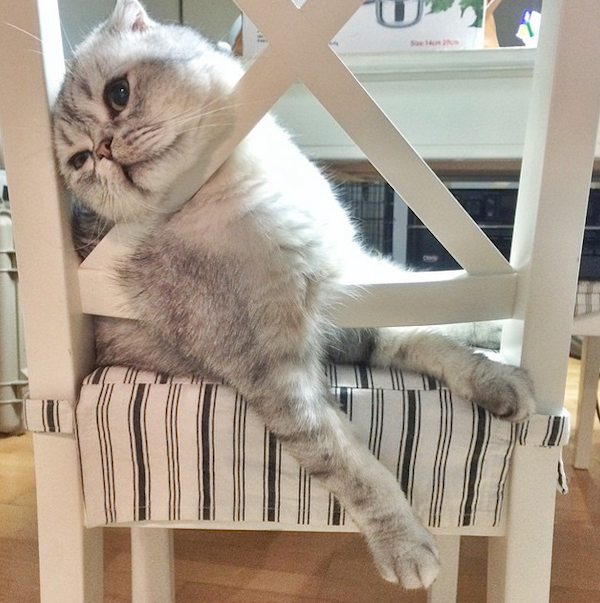 This trademark Scottish Fold lounging move is a lot trickier to pull off than it might at first appear. Naturally, Roku is an expert at such poses.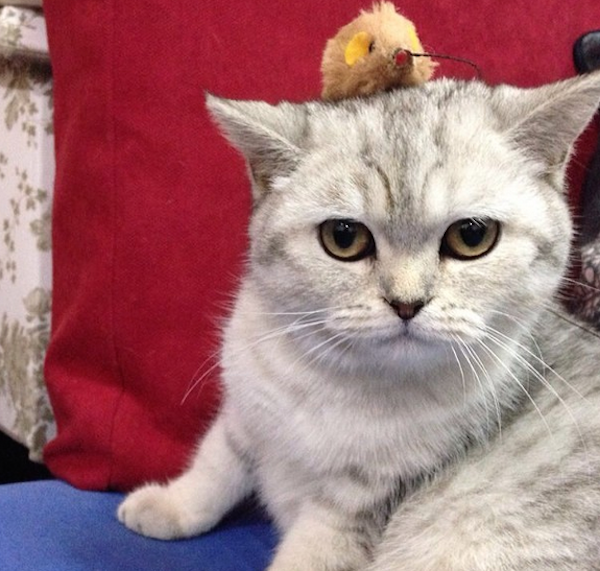 Hachi showing the sort of temperament that allows Scottish Folds to remain dignified in even the most slapstick of situations.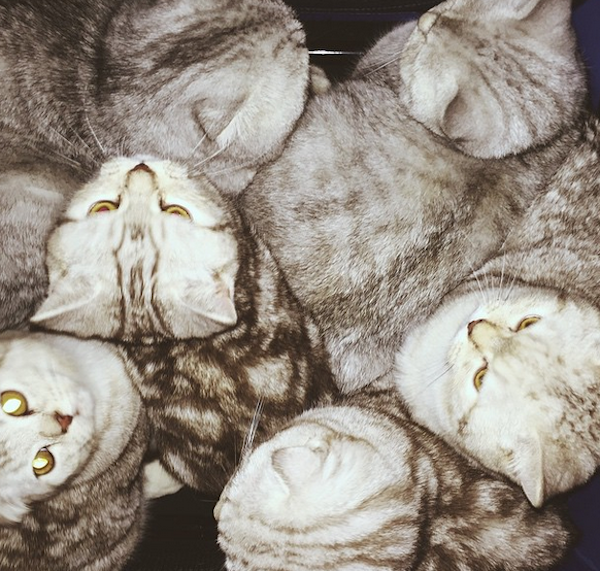 Can we get a cuteness headcount on Roku and Hachi's basket of babies?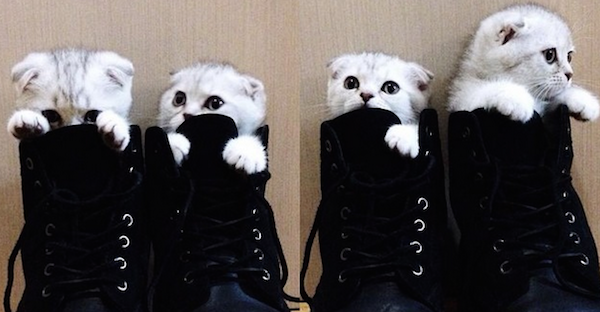 This might even be better than the classic cat-in-a-bag set-up — inquisitive Scottish Fold kittens snugly nestled in boots!
Sometimes even a superstar Scottish Fold like Little P experiences a bout of ear envy.
Introducing the pocket-sized Scottish Fold, this season's must-have accessory.
Laugh with us on Catster:
About Phillip Mlynar: The self-appointed world's foremost expert on rappers' cats. When not penning posts on rap music, he can be found building DIY cat towers for his adopted domestic shorthair, Mimosa, and collecting Le Creuset cookware (in red). He has also invented cat sushi, but it's not quite what you think it is.