It's summer (almost), so I've moved my cat's tall perch and scratching post from its winter place by the warm kitchen to the window next to my desk. This means that Mimosa gets to while away her afternoons staring at the noisy pigeons and blabber-mouthed red-crested cardinals that frolic in the tree outside the window, judging people who walk by on the sidewalk, and completely ignoring the yapping dog who continually escapes from his yard across the block.
This appears to make her happy and contented.
For cats, staring out of a window all day is the equivalent of binge-watching a season of a new show on Netflix — but with an added degree of zen relaxation. Here's how they do it.
Comfort is key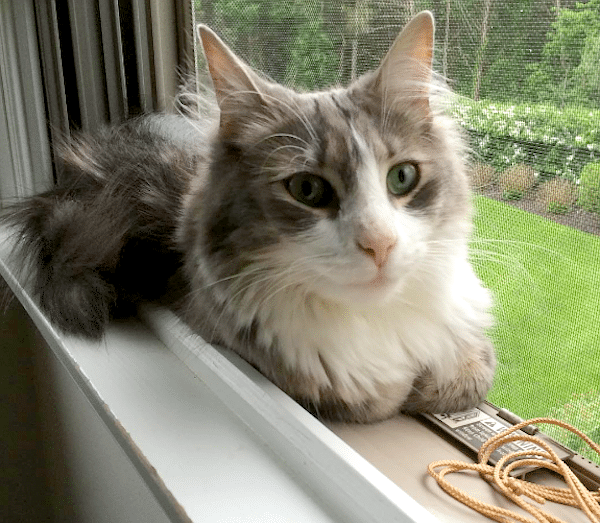 Our long-haired friend here is pulling off a classic window viewing move by smooshing his body into the gap between the inner window pane and the outside screen. Being snug is very important.
Dignity is optional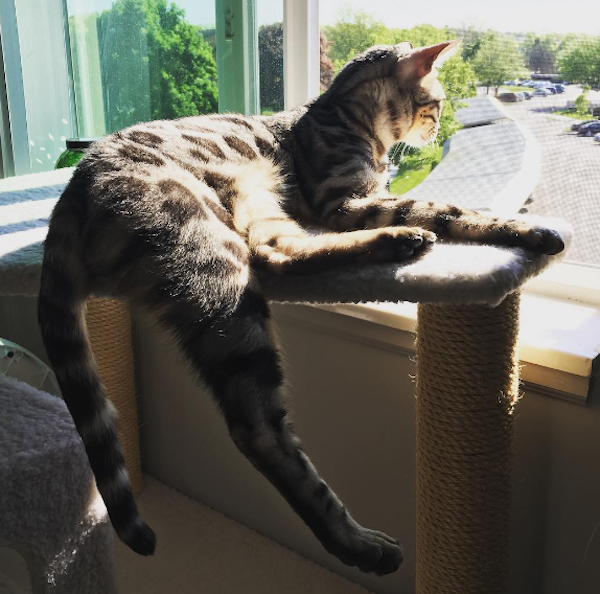 This energetic Bengal here, on the other hand, is demonstrating that proper poise and a sense of decorum do not need to be considered when window viewing. Just find your spot and let it all hang out.
Two becomes one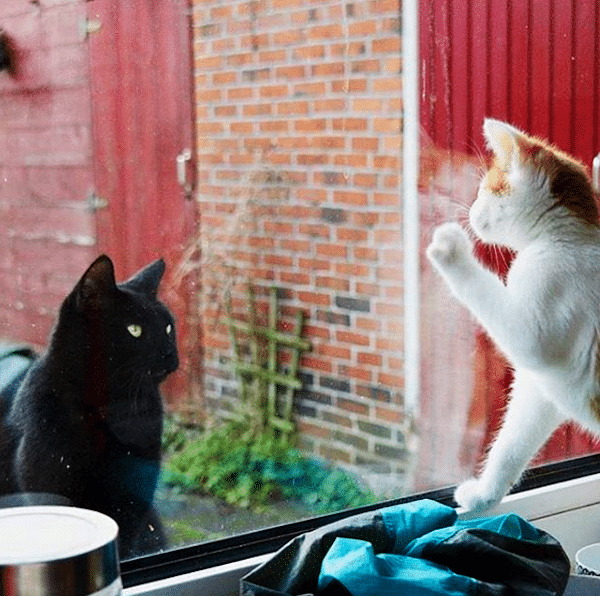 Is there a more poignant moment in all of cat history than seeing an indoor cat meet an outdoor cat through the barrier of a window pane?
The way our white-and-ginger heroine lifts her paw to make contact with the black cat is tender and heartbreaking. The steely gaze in the outdoor cat's eyes says, "You have no idea what life is really about."
Respect privacy laws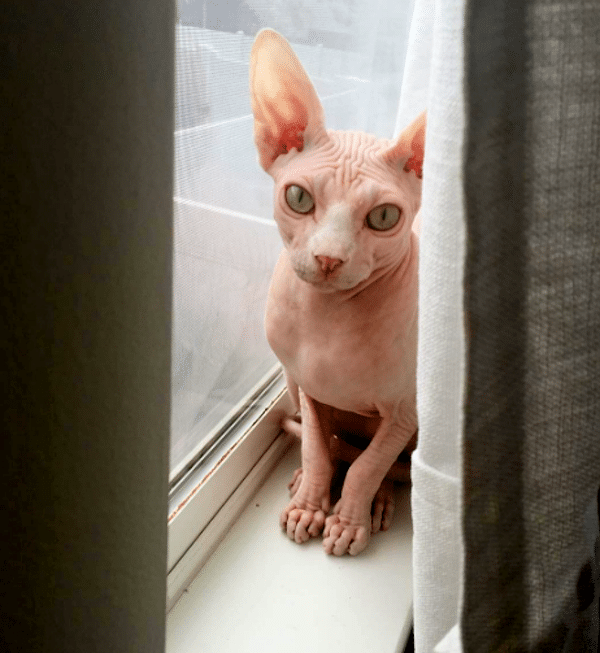 Sure, everyone knows that hairless cats are oddball creatures beamed down from outer space, but let's not judge this little scamp here, as she's showcasing a textbook window-gazing move. Namely, she's deftly hidden herself behind a drawn curtain to protect the privacy of her outside viewing. Consider it the equivalent of turning on the private browsing mode.
Move on up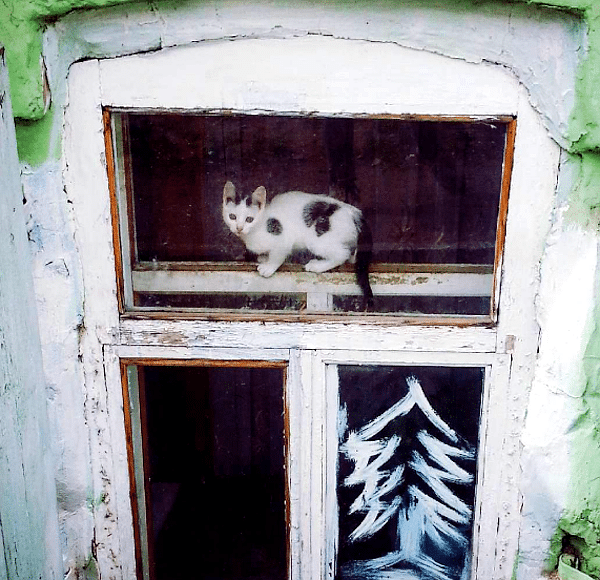 Height matters immensely when it comes to feline window viewing. This kitten has learned the lesson early by navigating to the top of this rustic window frame.
Keep it on the down low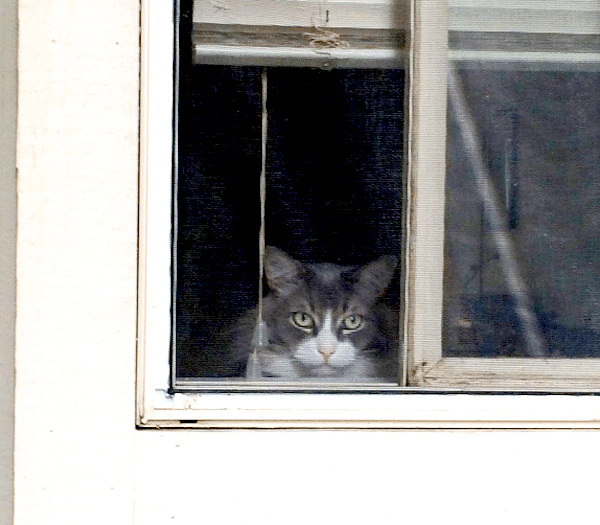 Consider yourself warned: Cat creepin' is at an all-time high. The look on our protagonist's face lets you know he is definitely judging whatever human shenanigans are going on in the world outside his window. He is not amused.
Sleep it off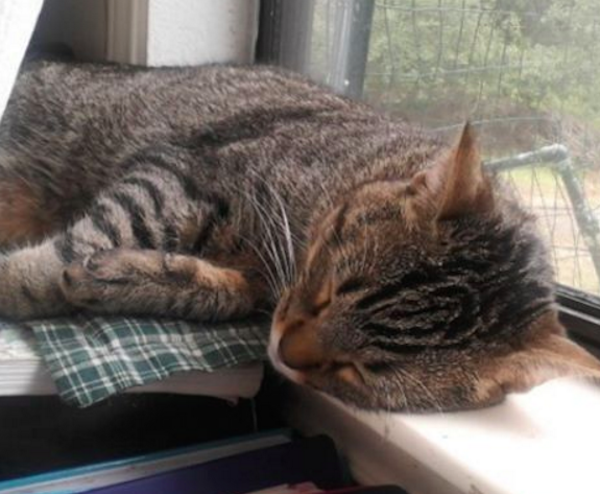 Finally, just because you're privileged enough to have window access doesn't mean you're mandated to take advantage of it. Snoozing, as ever, is totally acceptable feline behavior in such a situation.