There's no shortage of fabulous cat shows to attend across America and around
the world. The advantage of working a cat show into your travel schedule is that tickets are always sold at the door, so you don't have to book in advance in case your plans change.
While cat shows run more or less along similar lines internationally, it's always fun to see the setup on other continents and learn which breeds are popular in other parts of the world. They're also a great place to shop for local feline-centric merchandise such as jewelry, cat toys, and artwork.
The Cat Fanciers' Association, The International Cat Association, and the World Cat Federation oversee shows held by their member clubs around the world. However, these cat registries usually only post basic information on their annual show calendar in advance. More detailed information is available to their members but not to the public at large. So, you'll have to do some homework. Here are some great cat shows to check out during your travels.
Top 6 Cat Shows or Conventions to Visit

This is the largest cat show produced by the CFA itself (as opposed to one produced by a member cat club). It takes place every November, and this year will be in Novi, Michigan. The show draws many entries from around the world, so it's a great opportunity to meet the world's top cats.
It also features informational workshops and a cat agility exhibition. And there's a popular household pets section, too. Many of today's cat companies producing top feline products started out as vendors at cat shows such as this one. It's a great place to shop — you might just find the next big thing.
---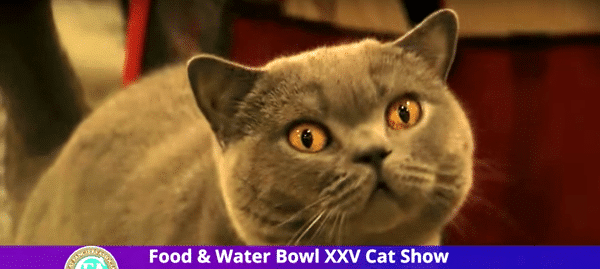 Held every January at the Del Mar Fairgrounds in Del Mar, California, this is consistently the largest CFA show in the western United States. It has a reputation for being visitor friendly and also has a popular education component, cat agility ring, and breed booths. The event also hosts a large adoption event incorporating a variety of rescues and shelters in the area. It's a popular place to shop, too.
The CFA also cites the Garden State Cat Show in Somerset, New Jersey, in July; the National Capital Cat Show held in Chantilly, Virginia, every September; and the Cotton States Cat Show in Duluth, Georgia, every November, among the top CFA shows for visitors to attend.
---
This is the largest event staged by TICA, and it moves around the country and, in fact, the world. This year, it will be held at the Town and Country Resort and Convention Center in San Diego, California, in September. In 2017, it will be in Corpus Christi, Texas. It also draws exhibitors from around the world and has a great vendor section, so allow some time for shopping.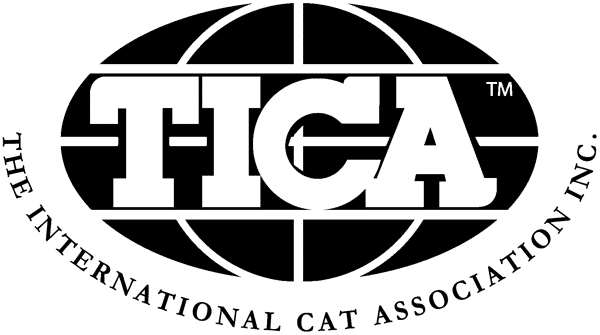 ---
America's Family Pet Expo, which takes place every April at the Orange County Fairgrounds in Orange County, California, is a popular event with cat lovers because it's part of an all-encompassing pet expo. Check dates at tica.org as well as petexpooc.org, as the specific dates change annually. Apart from a large variety of vendors introducing itms such as the latest toys and new cat litters, there is also a large adoption event — a great place to find your new best friend.
---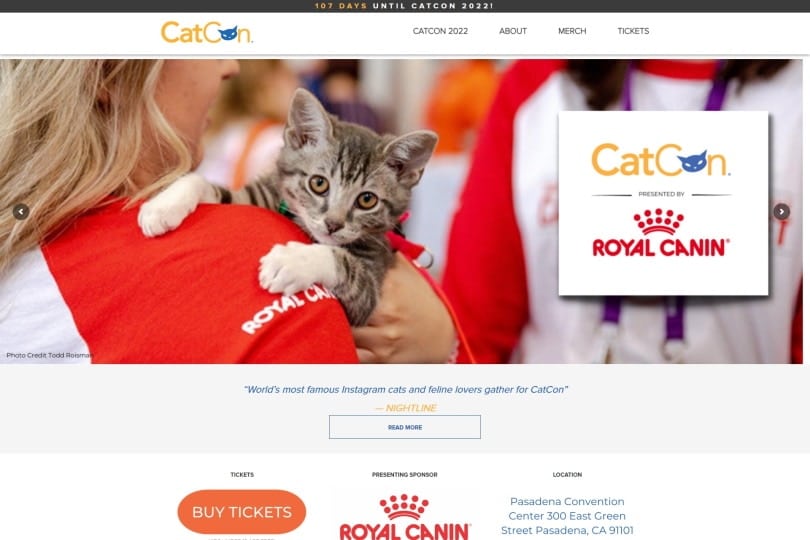 Described as "Comic-Con for Cat People," this is not your typical cat show. There are no show cats or judging rings, but it's a great place to exhibit your inner feline and dress up to meet and mingle with like-minded cat people. And, shop, shop, shop! You'll find many type of merchandise include the latest motion-sensor cat bowls, cat yoga mats, and jewelry. It's a great opportunity to meet several celebrity cats such as Lil BUB and Pudge the Cat. The event takes place in Los Angeles in June. Visit the CatCon website to see whether the dates coincide with your travel plans.
---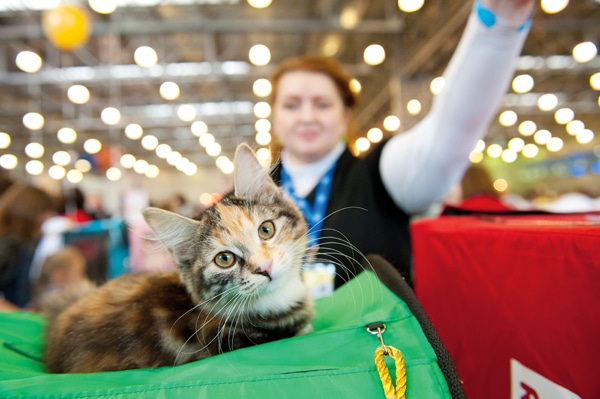 This show is likened in size and reputation to Crufts, the biggest dog show in Britain. It is held at the National Exhibition Centre in Birmingham, England. This year's Ruby 40th anniversary show was held earlier this month. The show always has a theme; this year it will be Science Fiction, and everyone is encouraged to dress up. No doubt Star Wars characters will be popular. Apart from pedigreed cats competing for Best in Show titles, the show also has popular appeal for non-pedigreed cats and kittens competing from Master Cat titles instead. The event calendar also includes popular breeder workshops and a large vendor section, once again making it a great place to shop for cat-themed souvenirs.
---
Tip: Do advance research
Check out tourism and event websites in countries and individual cities that you plan to visit. For example, every year, the Supreme Cat Show in Birmingham, England, is featured on the British National Exhibition Centre's What's On website. While you're at it, look for registry websites such as CFA Show Information and Cat Shows US for CFA shows. For TICA events, visit the group's Show Calendar. TICA lists a popular show in Shanghai called Cats Invading Earth every May.
---
Feature Image Credit: kuban_girl, Shutterstock