The first time I saw a Persian was in one of those Fancy Feast commercials from the '90s. A fork clinked against a tiny crystal dish, and this miraculously fluffy, snow-white cat trotted around the corner and daintily nibbled at the (in my opinion, much-too-large) mound of extruded foodstuffs. The cat's fur seemed as silky and strong as a women's hair in shampoo commercials, and I wanted nothing more than to bury my face in some Persian belly floof ASAP.
Unfortunately, the reality for many Persians is quite different. According to Adrienne Buttelmann, founder of the nonprofit Seattle Persian and Himalayan Rescue, Persians are not only the most popular breed, they are also the No. 1 breed surrendered to shelters. Since 2004, Buttelmann has been rescuing Persians and Himalayans in the Northwest and occasionally as far away as Hawaii and Alaska. She has seen firsthand what happens when people aren't realistic about the care these mild-mannered yet high-maintenance cats require.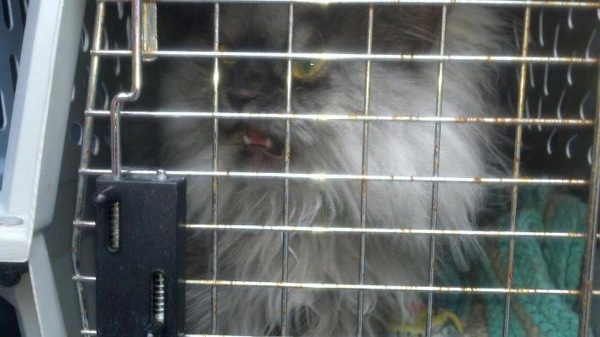 "They require a lot of grooming, and they have a lot of health issues," Buttelmann says. "I think people get in over their heads, and when they realize that they relinquish them to the shelter."
In addition to shelters, the Persian and Himalayan Rescue also saves cats from the terrible conditions that arise when breeders turn into hoarders, which has become more common since the economic downturn. Of all the rescues she's facilitated, Buttelmann says the ones involving breeders are most difficult, as the cats are in the "absolute worst" conditions and are often toughest to rehabilitate.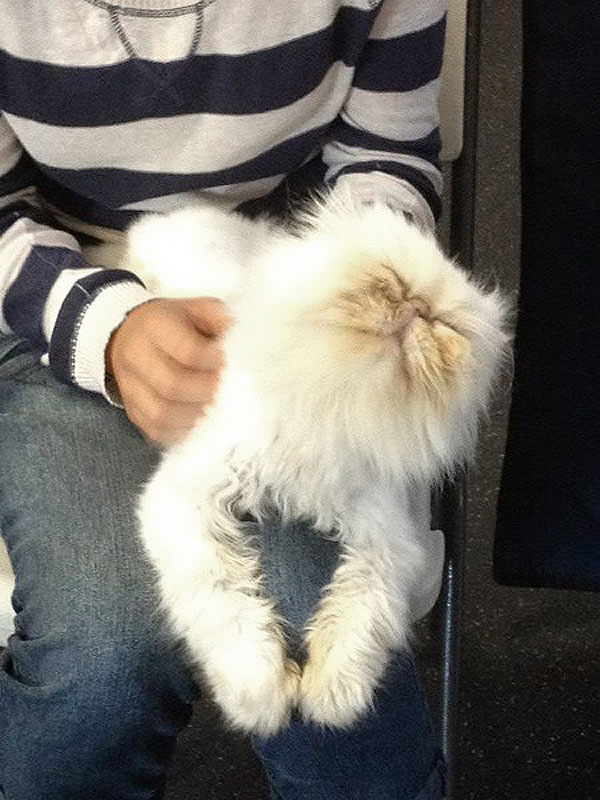 "We take a lot of cats from breeders that tend to be covered in mats and have feces and urine crusted into their fur," Buttelmann says. "They can't possibly keep up with trying to groom 40 Persians."
Even healthy Persians have myriad health concerns, most commonly breathing difficulties and eye infections due to their upturned noses and flat faces. As a result, many need more veterinary care than the average cat, and most require daily eye cleaning, brushing, and grooming — "and patience with grooming," Buttelmann adds. "They're not all good, especially rescue cats."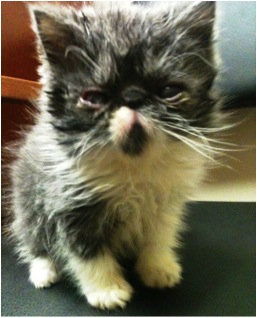 In eight years, the Persian and Himalayan Rescue, which consists of a network of five to 10 foster homes, has found homes for approximately 700 cats. Many of these cats have been adopted by their foster caretakers. "We call them foster failures," Buttelmann jokes. With each adoption, Buttelmann has been straightforward about the cats' needs and the care they will require, all of which is outlined on the organization's website. (Info and updates are also on its Facebook page.)
"We try to lay it out and be as honest as possible, so people can make a lifelong commitment to the cats they adopt," Buttelmann says.
So what makes the extra care worthwhile? According to the rescue's website, Persians' temperament is "one in a million." They are among the sweetest, gentlest cats around, and "they have a reputation for being quite the couch potato. Most are content to lounge around and be adored, but many do like to play and have quite the goofy side."
It's this charming "princess" personality that makes the cats so memorable. One of Buttelmann's favorites was a stunning, all-white Persian named Ross, who came to her from a shelter so sick and malnourished that at four years old, he weighed only four pounds. He was also suffering from triad syndrome and experiencing multiple organ failure. In addition to force-feeding him, Buttelmann had to administer roughly 12 medications daily. The total price tag reached four figures.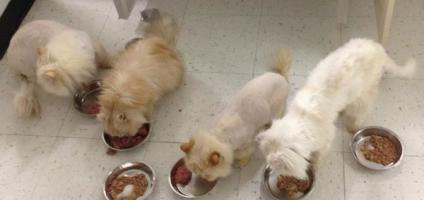 "It was very intense trying to save him," Buttelmann says. "We had to do everything you can possibly do to save a cat, basically."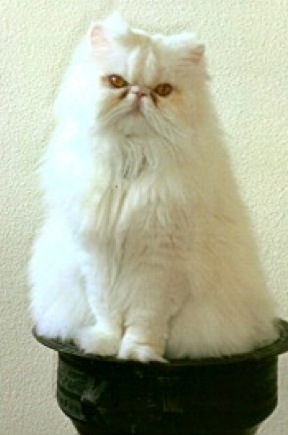 But it all paid off ÔÇô- Ross regained his health and found the perfect forever home. In the words of Ross' adopter, whose elderly mother "babysits" Ross: "Since we adopted Ross I have seen a difference in my mom. She is happier and puts hearts on her calendar when she knows that she will have Ross with her. I look forward to going at home at night after work because of that little cat who runs down the stairs talking to me the whole way, demanding to be picked up and loved."
Another of Buttelmann's favorites was Mariah, who came to the Seattle Persian and Himalayan Rescue after her elderly owner passed away. She was extremely fearful and undersocialized, and for a couple of months Buttelmann could not even go near her.
"Mariah would screech and yowl every time she saw me," Buttelmann says. "I could not get anywhere near her! I called her screecher kitty. I wanted to record her for a horror movie sound effect."
Buttelmann was worried Mariah would never find a home, but after about six months she became gentler and started to trust Buttelmann. Around this time, one of the rescue's past adopters fell in love. He had recently lost his first Persian to a brain tumor, and he and Mariah bonded.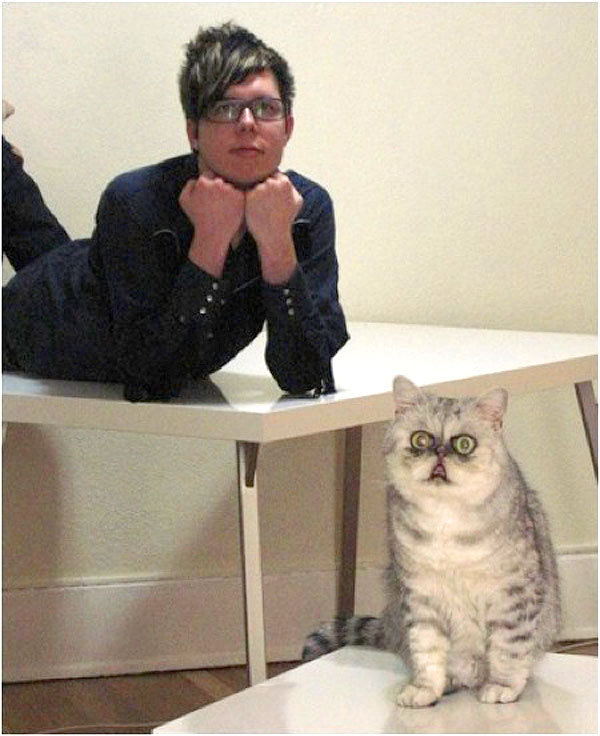 Because Seattle Persian and Himalayan Rescue is a small organization, Buttelmann personally gets to know many of the cats — including Internet star Colonel Meow, the rescue's most famous (and oh-so-terrifying) former resident. Through regular updates and emails, she has seen the joy these cats bring to their adopters' lives, and she encourages everyone looking for a purebred to check with shelters and rescue groups first.
"A lot of cats don't have anyone else to turn to and no one that's willing to help them," she says. "It's just really great to see them in their homes and see how much they're loved."