Garbo was extremely sick when he was rescued by Cat Connection, a nonprofit cat rescue based in Sherman Oaks, California. Like many cats who come from an overwhelming situation, Garbo was terrified. He cowered when touched. But even with soft voices and gentle touches, Garbo was clearly fighting something else internally.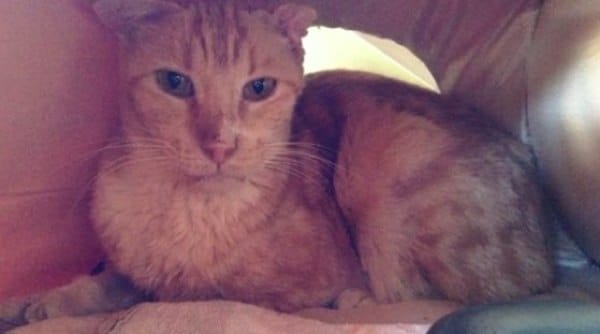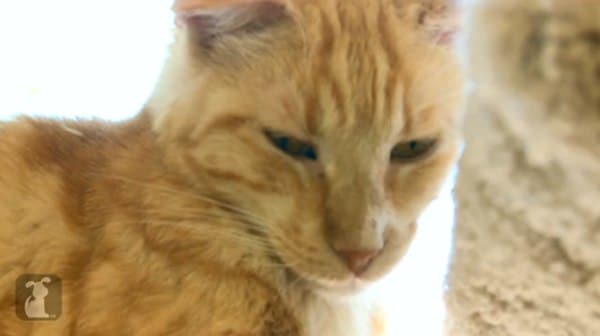 Most cats who are severely neglected and malnourished like Garbo get excited at the sound of canned food being opened. For Garbo, even when food was placed in front of him, he couldn't or wouldn't eat. He looked as though he was in pain. The rescuers at Cat Connection couldn't figure out what was wrong with him and why he was intentionally starving himself to death. Perhaps the rescue came too late and he was too far gone.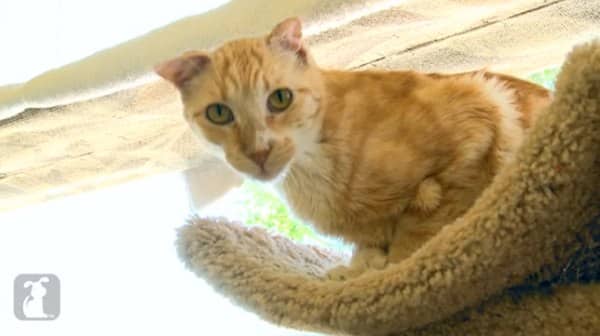 According to Arloa, a volunteer at Cat Connection, when a local veterinarian tried to assess Garbo, "his mouth was practically fused shut." It took two days of treatment for the doctor to finally pry open his mouth.
What the doctor found was disturbing. The extent of his neglect was clear. Every single tooth in his mouth was decayed. For anyone who has ever had a toothache, imagine every tooth singing a chorus of excruciating pain. Undoubtedly, the pain was deafening, and eating wasn't an option. If normal medical attention had been provided, Garbo would not have been such an extreme case.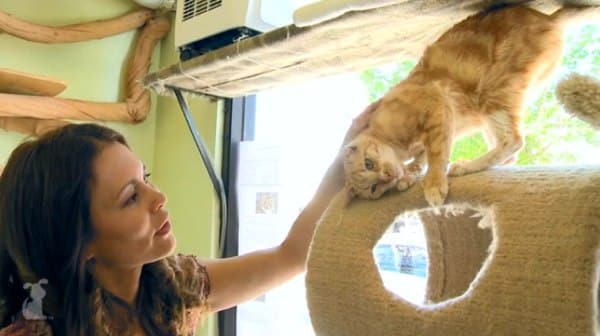 Garbo underwent surgery to remove all of his teeth. Over time, he began to heal and he felt better. His true personality started to show. Six months later, the fearful and cowering orange tabby became affectionate and brave. He ate normally, even devouring dry kibble whole.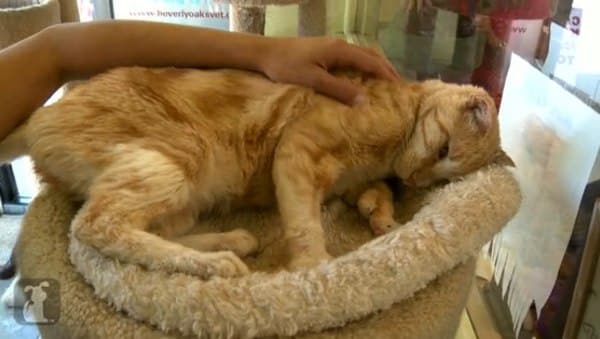 Garbo will always have scars from his time with the hoarder. His ear has a permanent tilt from an untreated ear infection, but through it all, Garbo found his will to live and began to trust humans again.
We are happy to announce that since first reporting this story, Garbo has found a loving forever home.
To learn more or to donate to Cat Connection, visit its website and like its Facebook page.
Do you have a Tail of Hope? We'd love to hear it! Visit us at thepetcollective.tv and tell us your story!
ThePetCollective.tv is your online destination for all things animal and pet related. If it breeds, it leads at TPC. Furry, funny, uplifting, and adorable is the status quo. Follow us on Twitter @PetCollectiveTV and like us on Facebook.