It's that time of year again when the days get shorter, the nights get colder, and the world is suddenly festooned with garland and twinkle lights (and you get the rare opportunity to use the word "festooned"). While you're blowing your paycheck at the mall and debating whether you should eat that third square of fudge, don't forget about some of our most vulnerable friends: the many cats and dogs who do not have a home this holiday season.
Even if you can't bring a new pet into your home, there are plenty of ways you can help homeless animals this winter. Here are a few suggestions.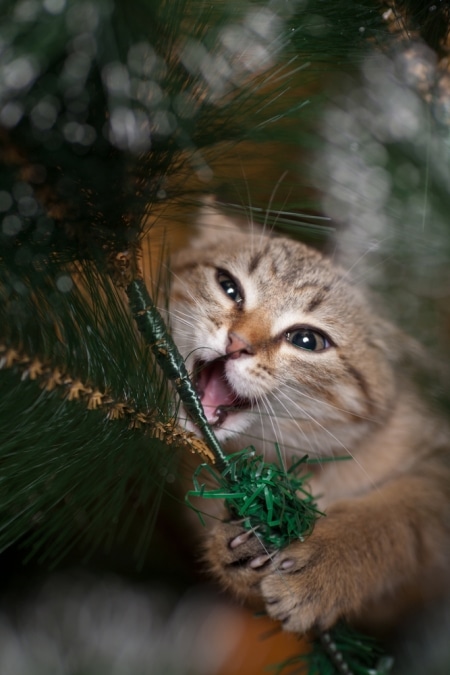 1. Organize a toy or food drive.
Animal shelters can always use more food, and toys are helpful as well — cats and dogs can get bored while waiting for their forever family to arrive. If you're hosting a gathering, simply ask everyone to bring a small donation — or ask if you can set up a bin at your school or office holiday party.
2. Check out your local shelter's wish list.
Many shelters are run solely on donations, and they're almost always in need of supplies. Check your local shelter's website or give them a call to see what's on their wish list. (P.S., Shelter staff and volunteers love cookies.)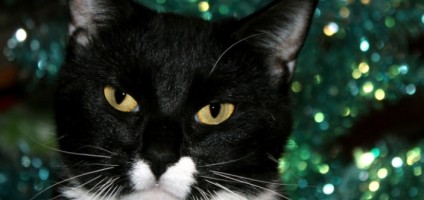 3. Donate old blankets and newspapers.
Before you throw out unwanted items like old towels, sheets, and newspapers, check with your local shelter to see if they can use them. Especially in the winter, cats and dogs need all the insulation they can get, and warm bedding is often in short supply.
4. Network.
Visibility can mean the difference between life and death for animals on death row at overcrowded shelters. Sharing photos of homeless cats and dogs on Facebook and Twitter can literally be a lifesaver — you never know when the right person might be looking.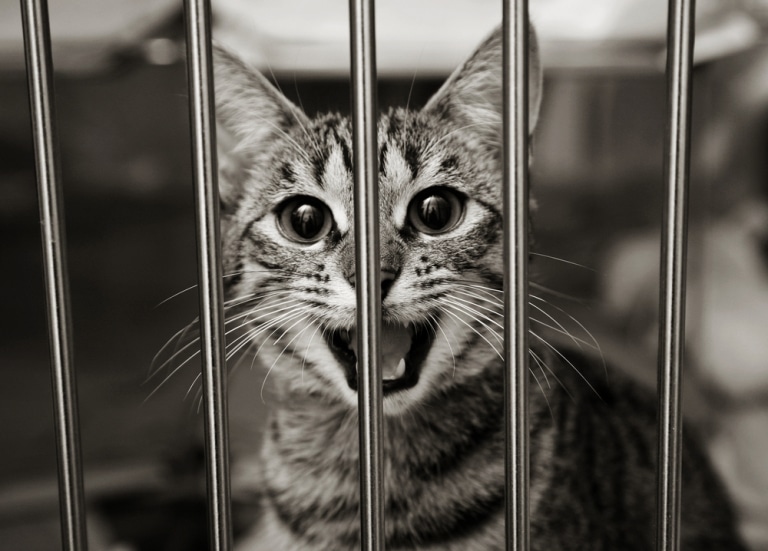 5. Sponsor a pet.
Many shelters, particularly those caring for special-needs or hard-to-adopt pets, offer sponsorship opportunities. Basically your monthly donation helps cover food, supplies, and medical care for that cat or dog, and in exchange you receive photos and updates. It's kind of like long-distance adoption.
6. Become a foster.
Fostering is tough work, but few things are more rewarding or beneficial to undersocialized cats and dogs than spending time in a real home getting comfortable with a family. A little TLC and daily interaction might be all that shy kitty needs to come out of her shell, or it might make the difference between life and death for a litter of feral kittens. Check with your local shelter to see what opportunities are available.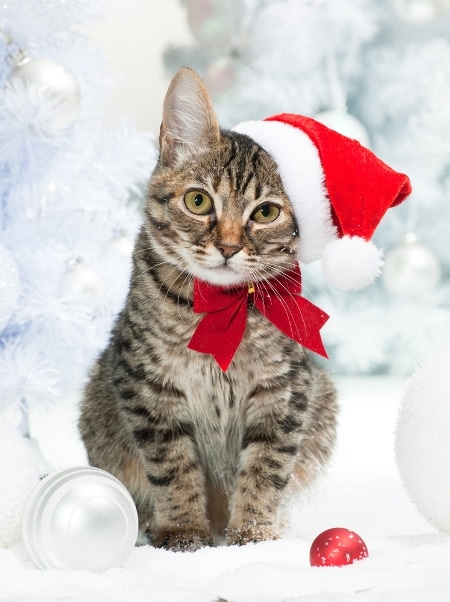 7. Volunteer.
If you lack the funds to sponsor or the time to foster, you can always volunteer. The hours homeless animals spend at shelters can be long and lonely. They are immensely grateful for anyone willing to spend a little time petting them, giving them some exercise, or engaging them in play. Particularly over the holiday season, volunteers are in high demand, so check with some rescues in your area to see how you can help. Even an hour a week makes a difference.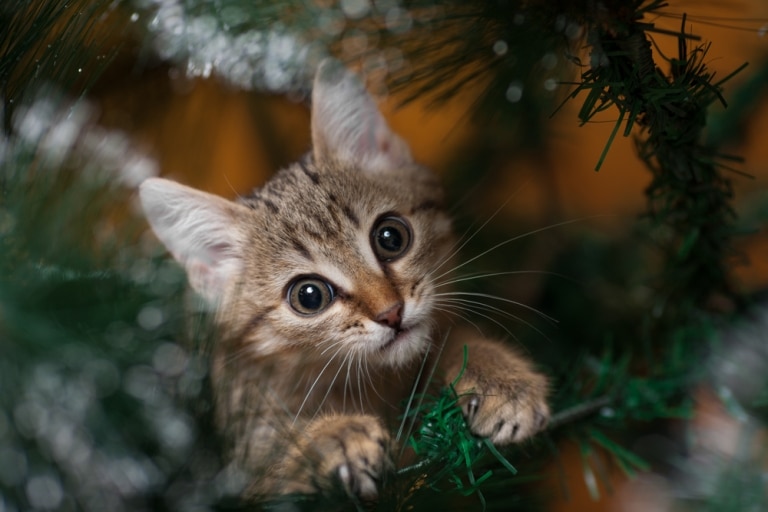 8. Make a donation in someone's name.
Looking for the perfect gift for the animal lovers on your list? Consider making a donation in their name to their favorite shelter. It is a win-win situation for everyone involved.
9. Bang on your car.
As temperatures fall, feral cats seek shelter where they can find it — and this is frequently under the hoods of parked cars. Before starting your engine each morning, bang on the hood to scare any lurking cats out of hiding. This is a quick and easy way to potentially save a life.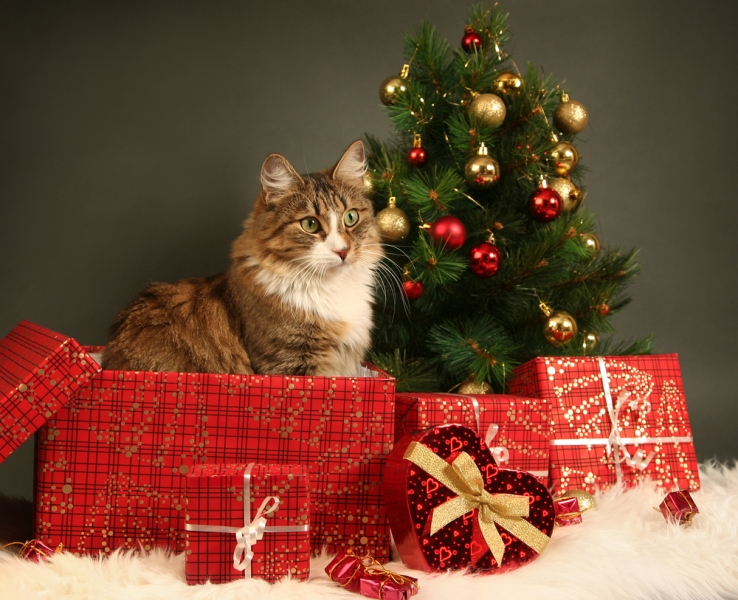 10. Spay and neuter.
This may seem obvious, but the best way to help homeless animals is not to contribute to the problem. Spay and neuter your pets, and encourage your friends and family to do the same.
About Angela: This not-crazy-at-all cat lady loves to lint-roll her favorite dress and go out dancing. She also frequents the gym, the vegan coffee joint, and the warm patch of sunlight on the living room floor. She enjoys a good cat rescue story about kindness and decency overcoming the odds, and she's an enthusiastic recipient of headbutts and purrs from her two cats, Bubba Lee Kinsey and Phoenix.
More by Angela Lutz: