When he was a young kitten, Finnegan found himself unceremoniously dumped in a high-kill shelter in San Bernardino, California. His predicament was exacerbated when he was diagnosed as being blind due to a head trauma, which vets speculated most likely occurred after he was kicked or hit in the head. The outlook was not cheery for little Finnegan at all.
Fortunately, the kind hearts at Milo's Sanctuary intervened. Established as a nonprofit cat shelter with a focus on taking in special needs felines, they helped facilitate a rescue and rehoming plan for Finnegan.
This weekend the organization will also celebrate its 10th year of saving kitties with a cat show, which will include special appearances from Finnegan, its spokescat Daisy, and Nala the Instagram phenomenon.
Recalling Milo's Sanctuary's first impressions of Finnegan, the organization's PR director, Katherine Agard, says that despite being "painfully thin and scruffy," the six-week-old kitten exuded a gorgeous charm. Nevertheless, his head trauma had caused his brain to swell and brought about a period of blindness. It took weeks for Finnegan's swelling to subside — but once on the road to recovery he also regained his sight.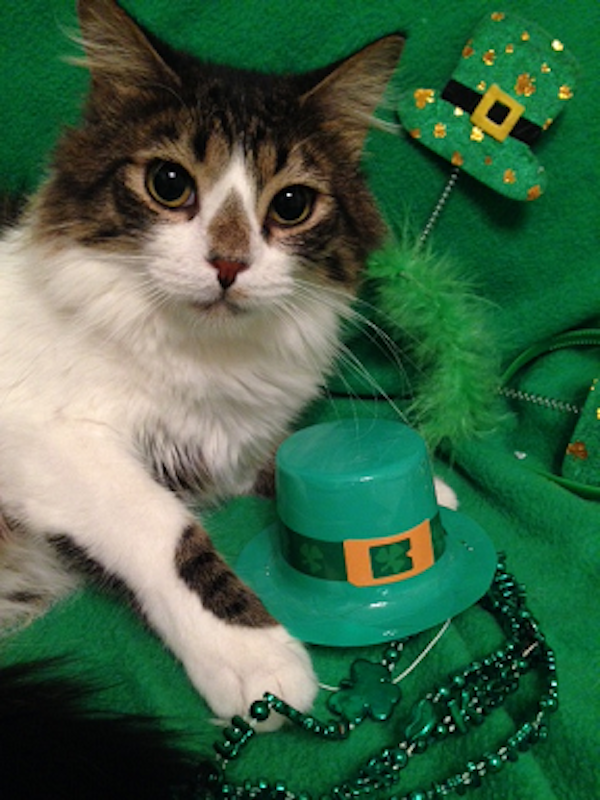 As if cashing in some karmic credit for his tumultuous start to life, Finnegan soon went on to experience a taste of fame when he found himself starring in a recent advertisement for the Target brand. Here he is peeking over a range of canned cat food.
"Finnegan is just so playful and completely lovable," says Katherine of his personality. She adds that everyone involved in his advertisement photoshoot was amazed at just how amenable and easygoing he was to work with.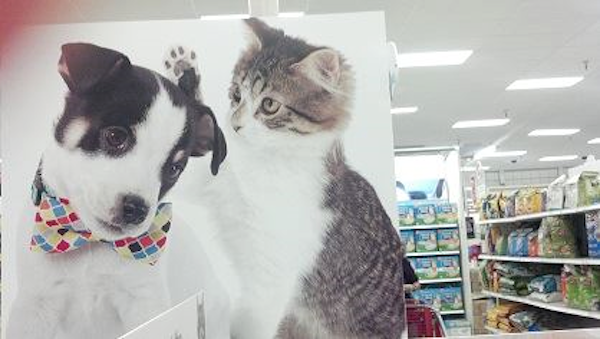 Asked to speculate how Finnegan would spend the proceeds from his Target jaunt, Katherine says, "He would definitely buy himself lots of treats and a soft plushy bed. Then he'd go online and order every cat tree and scratching post they have so he can climb and play all day." Sounds like a prudent use of fame to me.
Head over to the Milo's Sanctuary website and the Facebook page to check out more details about Finnegan and this weekend's special needs cat show.
Read stories of rescue and love on Catster:
About Phillip Mlynar: The self-appointed world's foremost expert on rappers' cats. When not penning posts on rap music, he can be found building DIY cat towers for his adopted domestic shorthair, Mimosa, and collecting Le Creuset cookware (in red). He has also invented cat sushi, but it's not quite what you think it is.