My cats are members of my family, so I talk to them often. And just like I do with my kids or husband, I say a few words to them when I'm heading out the door. The cat tree is on the second floor of our split-level and overlooks the entryway, so there's usually at least one of my three cats there to see me off when I leave.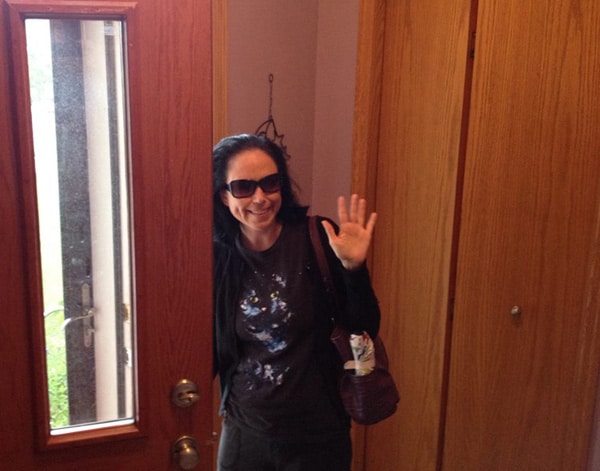 There are a few phrases I direct at them as I walk out the front door. It goes without saying that I tell them, "I love you" — I'm a big believer in saying that as often as I can. But besides the lovey-stuff, here are five other things I say to my cats when bidding them farewell.
1. "You're in charge"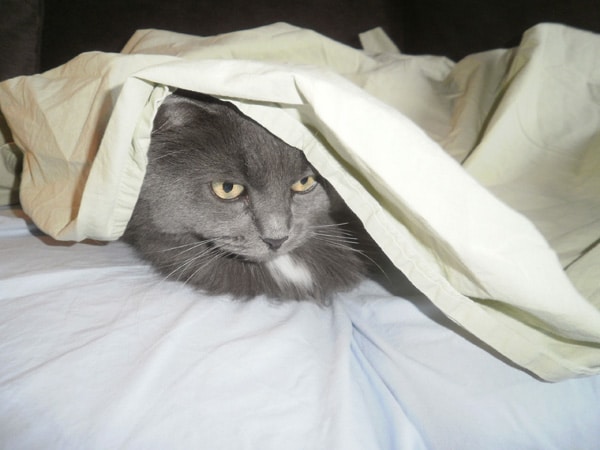 This is probably the one I use most often. I always leave one kitty in charge, and it's usually the one who's most recently been the best behaved. It's rarely Phoebe, and Cosmo only on occasion. It's usually our 13-year-old Saffy who gets left in the leadership role. I'm sure she hates it because Phoebe likes to bully her and probably wouldn't listen to her anyway, but I keep thinking maybe this is just the opportunity Saffy needs to practice standing up for herself.
2. "Don't have any wild parties"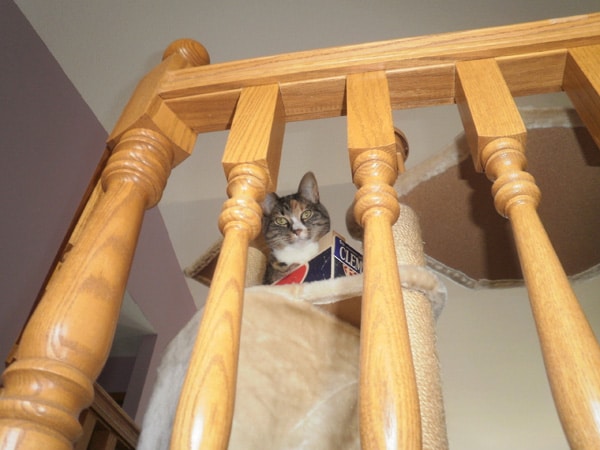 This comes from something my mom used to say to my husband and I when we left our house and she stayed there with the cats. We'd tell her goodbye, and she'd always say, "I'll make sure to have all the male strippers out of the house before you get home." Maybe she did host a bunch of male strippers — I have no idea, but at least they cleaned up after their party. If my cats are acting particularly squirrely, I tell them not to have any wild parties. Of course they roll their eyes.
3. "Do you need anything from the store?"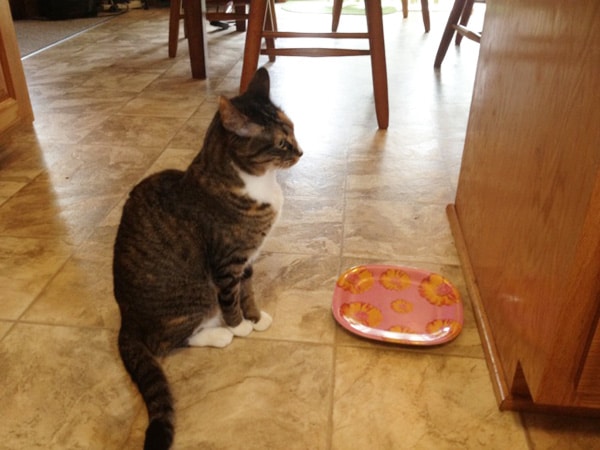 When I'm running to the store, I'll usually ask everyone in the house if they need me to pick up anything. It's just the polite thing to do, right? Whenever I ask my cats, they just stare at me because they think I should know that they always need extra food and treats. You can never have too much of either, at least in their book.
4. "Stay off the counter"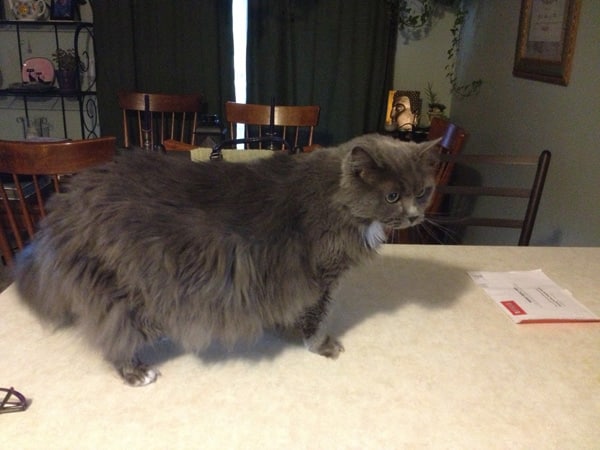 Although Saffy is generally well-behaved and left in charge most often, she's also the resident counter-cruiser. She's pretty sneaky about it, and I'm certain she jumps right up there and sniffs around as soon as we humans have left the area. Even though I know she'll probably do this, I tell her to refrain. And she laughs on the inside because she knows she's in charge and will do whatever she wants to do.
5. "Remember to do your chores"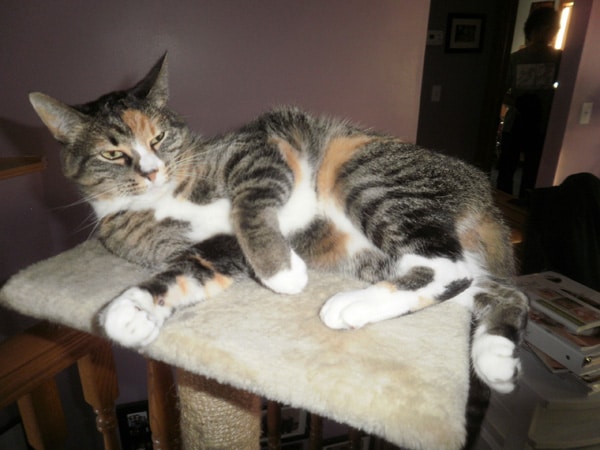 When we leave our kids at home, we always remind them to do their chores if they haven't already finished them. This is not what they want to hear because they'd rather play video games or watch movies. If my cats are looking particularly lazy, I'll remind them to do their chores; however, "chore" is not in their vocabulary, so they just go back to sleep.
What do you say to your cats when you leave your house? Tell us all about it in the comments!
Let Catster make you laugh:
Read more by Angie Bailey:
About the Author: Angie Bailey is an eternal optimist with an adoration of all things silly. Loves pre-adolescent boy humor, puns, making up parody songs, thinking about cats doing people things and The Smiths. Writes Catladyland, a cat humor blog, Texts from Mittens (birthed right here on Catster) and authored whiskerslist: the kitty classifieds, a silly book about cats wheeling and dealing online. Partner in a production company and writes and acts in comedy web series that features sketches and mockumentaries. Mother to two humans and three cats, all of which want her to make them food.