My cats aren't fond of company, especially Cosmo and Saffy. As soon as foreign feet step through the door, they're huddled under the bed. Phoebe initially retreats, but them emerges as the passive hostess, entertaining from atop the cat tree.
I'm sure they'd be pleased as punch if I were the town pariah, friendless and homebound — unless of course, I needed to retreat to purchase food, supplies, and goodies for them. Wait a minute, I retract that statement — they'd make sure I had all of those items delivered and left at the end of the driveway so strangers wouldn't have to knock on the door and send the three of them into panic attacks.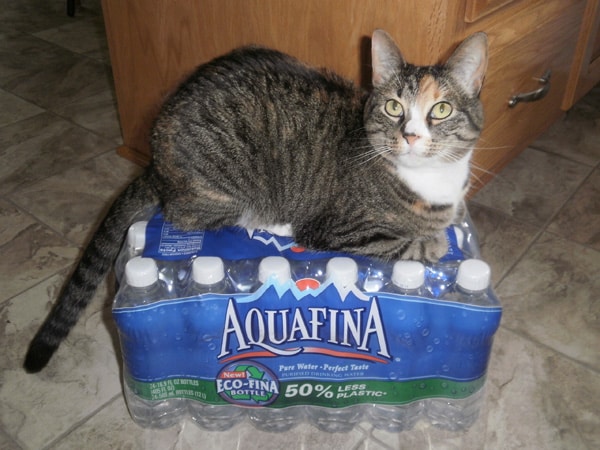 My husband and I entertain, but for a variety of reasons haven't done much hosting lately. On Saturday, we're having a few friends over and I've been busy tidying the house and planning the gathering. Of course I have multiple lists and a schedule of cleaning projects, and I think the cats are onto me. "Since when does she move furniture to vacuum?" They quickly forget about their concern when my furniture-moving results in several emotional reunions with long-lost toys. It's just like an episode of Maury.
I'm sure my cats would much rather plan my get-together, and their vision would be far different than mine. Maybe something like this:
1. What invitations?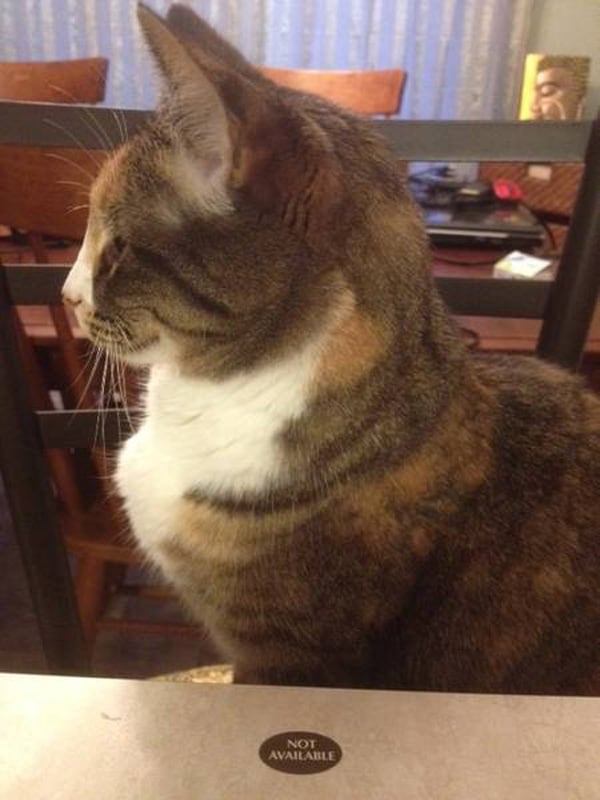 My cats would offer to mail my invitations, but somehow they'd never wind up in the hands of the guests. Then they'd play dumb about the whole thing, swearing they dropped them in the mailbox. A few months later, I'd find them shoved behind the washing machine, speckled with angry chew-marks.
2. Classy party food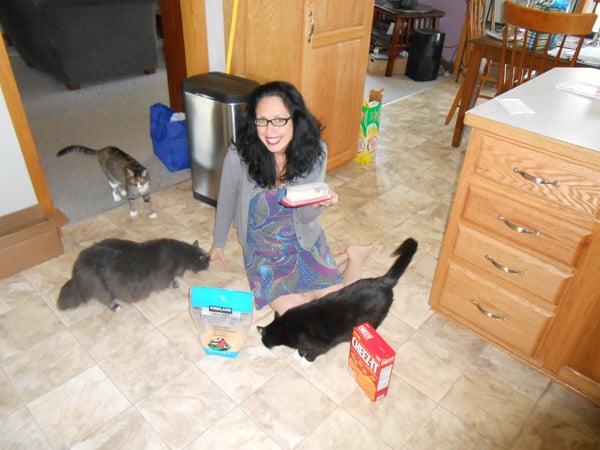 I'd try to plan the menu, but they'd insist on taking care of everything. Imagine my surprise when, on party night, the nibbles would include catnip and only food that they like. And it would all be served on the kitchen floor … how convenient for them. The grated cheese and Cheez-It crackers wouldn't even be in any sort of festive bowls. They're classy like that.
3. Have a seat … in a cardboard box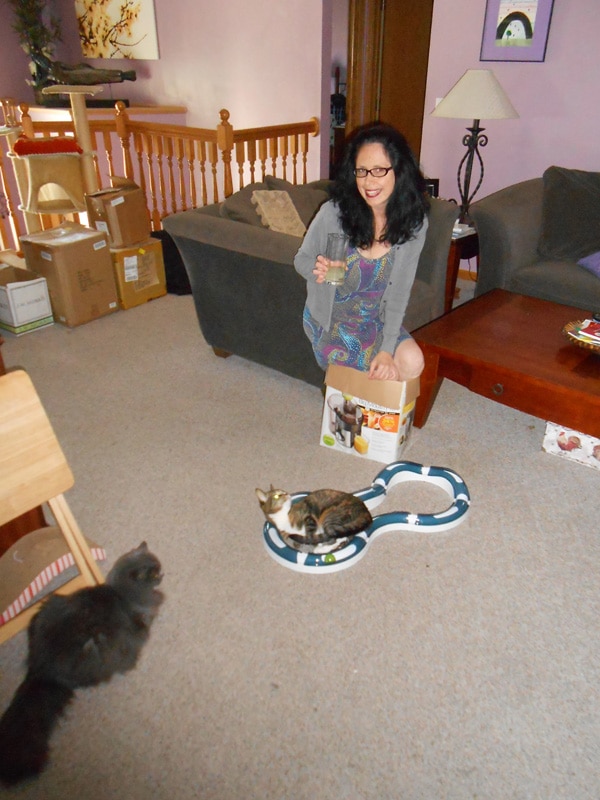 Even though comfy chairs would be nearby and available, my cats would demand I sit in the "far more comfortable" juicer box. And the cardboard throne would be way too small for me, because everyone knows cats like to squeeze into snug-fitting boxes. I'd cordially smile, even as the cardboard box's edges cut into my butt cheeks. I'm nothing if not a polite party guest.
4. Here, chase this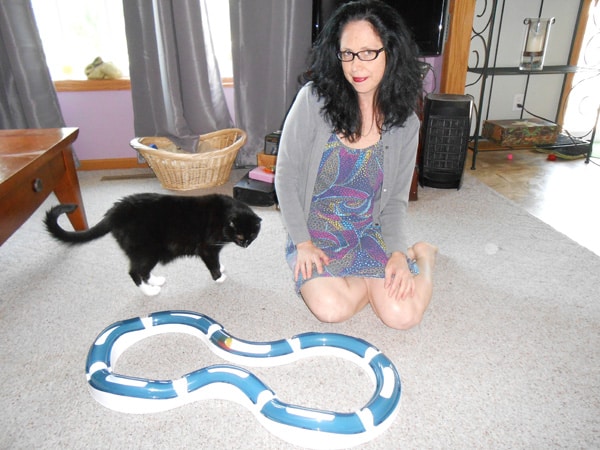 When I was a kid, I enjoyed Pin the Tail on the Donkey and Twister at parties. As I grew older, party games usually included something liquor-related, possibly in the Jell-O family … and then perhaps a game of Twister. These days, we don't typically play games at get-togethers, unless it's a rousing round of Scrabble or something equally and wonderfully dorky.
I could probably expect my party-planning pussycats to haul out their favorite kitty toys for me. They'd want to challenge me to a catnip-mouse chase up and down the stairs and then invite me to bat the ball along with them on their new racetrack game. And, really, I wouldn't mind this part — it's way more fun than playing Twister with a bunch of yo-yos with bellies full of spiked gelatin.
5. This party is a real sleeper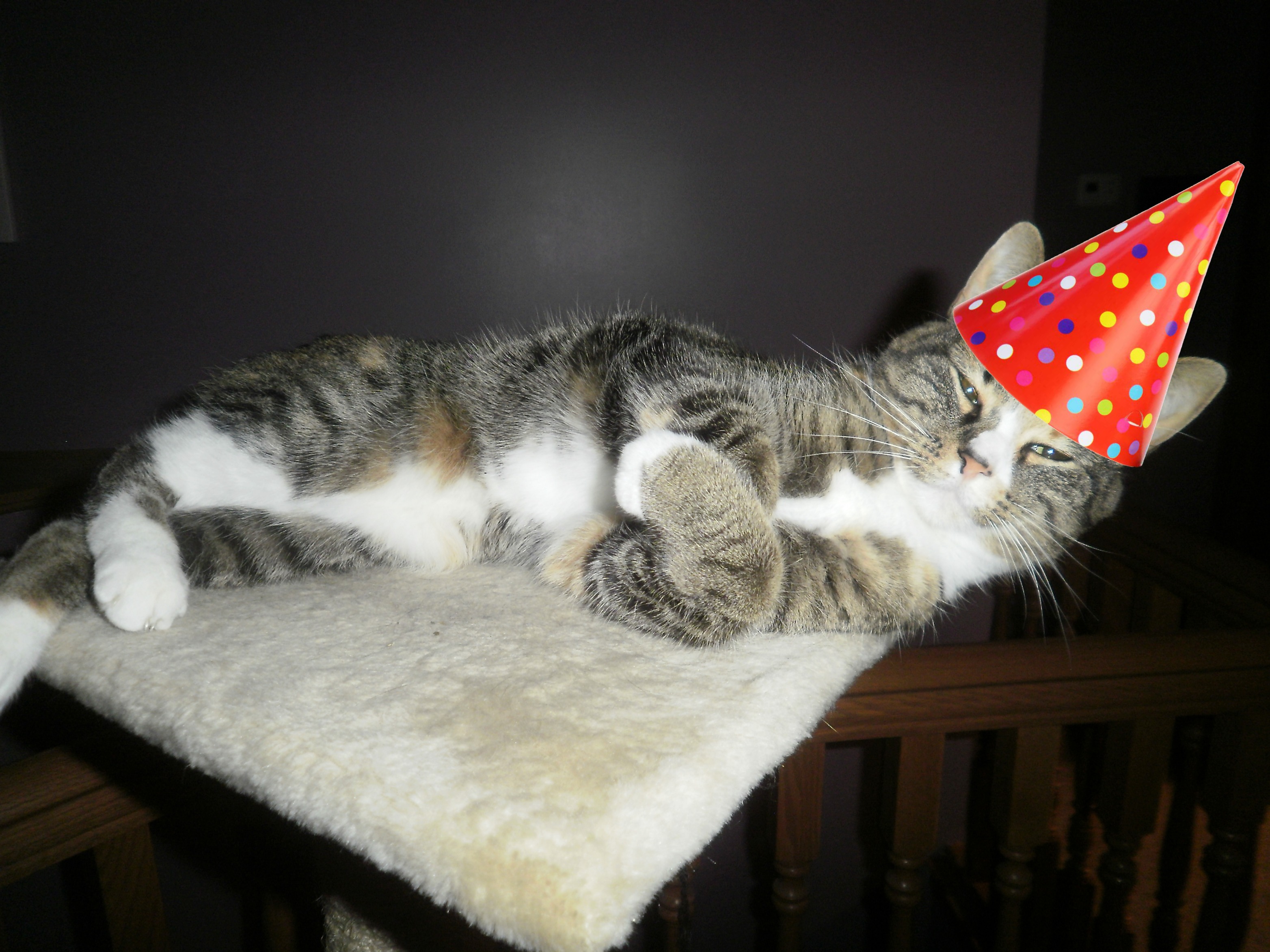 I don't think cats could make it through an entire party without a nap break. I'd be gnawing on my stick of butter and chasing jingle balls when I'd suddenly realize I was all alone. Then I'd notice all three cats peacefully snoozing, Cheez-It crumbs stuck to their whiskers … and I'd probably curl up right beside them and crash.
If your cats planned your party, what would happen? Tell us about it in the comments!
++++
About the Author: Angie Bailey is a goofy girl with freckles and giant smile who wants everyone to be her friend. Loves pre-adolescent boy humor, puns, making up parody songs, and thinking about cats doing people things. Wrote a ridiculous humor book about cats wheeling and dealing online. Partner in a production company and writes and acts in comedy web series that may or may not offend people. Mother to two humans and three cats, all of which want her to make them food.
Read more by Angie Bailey: