Many humans enjoy various hobbies in their free time. I like to read, take walks, and collect interesting teapots. Some people probably have more unique hobbies like collecting shrunken heads and playing naked dodgeball (ouch!), but I'm content with mine.
Cats have hobbies, too. My kitties love to, um, sleep, and watch birds and rodents. Not so uncommon — your cats probably have the same exact hobbies. But you know, I suspect there are also some kitties out there with some odd hobbies. What? There could be!
Here are six odd hobbies I think cats are probably secretly doing.
1. Bottle-cap collecting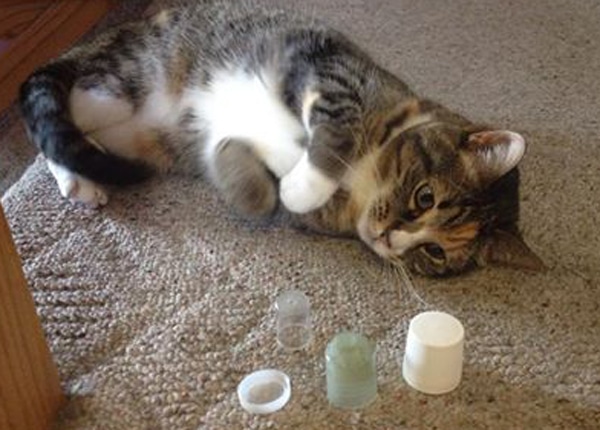 What cat doesn't love batting around a nice bottle-cap? The amateur collector might have a few soda caps and perhaps a shampoo lid or two. The more sophisticated collector would have imported olive-oil bottle lids and ones from fancy hair products.
2. Hot yoga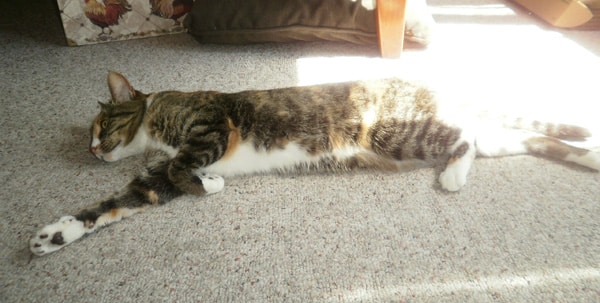 Cats are expert stretchers and often look like they're moving through yoga poses. Kitty stretches in scorching sun puddles? Now that's what they call "hot yoga." I know maybe some wouldn't consider this one all that odd, but I think humans or cats who want to twist their bodies or exercise in boiling-hot spaces are crazy. Cats do look awfully cute doing it, though.
3. Wicker arts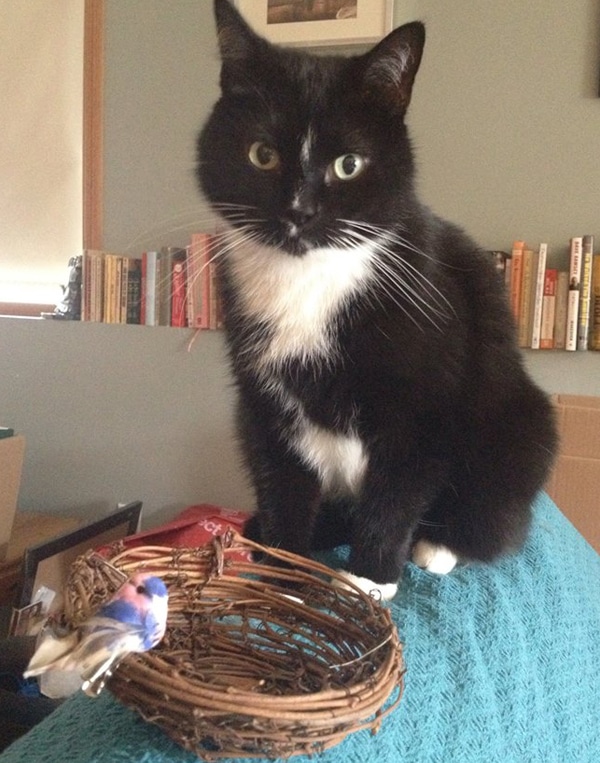 Ah, the wicker arts. Cats are quite crafty — did you know that? Try to wrap gifts or do any sort of art or craft project on their level and watch them come running. They want to create! They especially enjoy making wicker birdie nests and small containers to hold stolen hair elastics and ping-pong balls.
4. Litter designs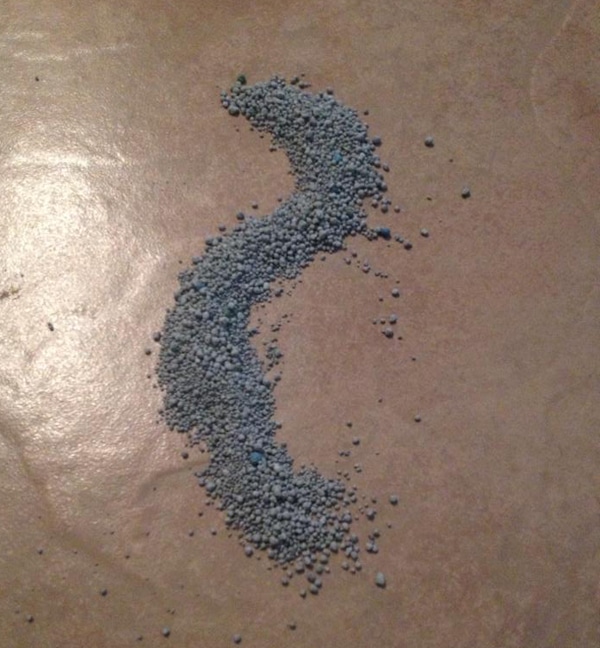 Cats usually track litter when exiting their boxes, right? Especially artsy cats gather the tracked litter and compose lovely designs that are truly pieces of art. The other cats in the house like to watch the artist cat at work, and then marvel at the finished piece. We humans almost do not want to sweep them up … almost.
5. Angry Tai Chi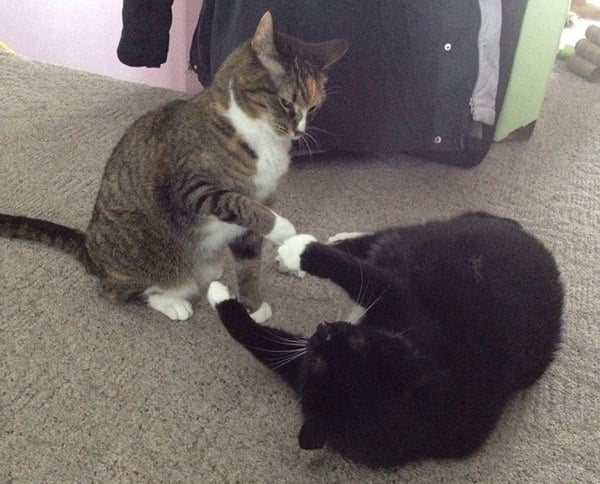 You know when cats are play fighting and have those moments when they go into "freeze mode," with their paws in the air, waiting to strike. And then they move their paws very slowly toward the other cat, and then back again, making gentle sweeping motions. The whole time, they look fierce and ready to pounce, yet meditative and deliberate in their movements. This is surely practice for extended sessions of "angry Tai Chi." Wait — don't poo-poo the idea! It could happen.
6. Chess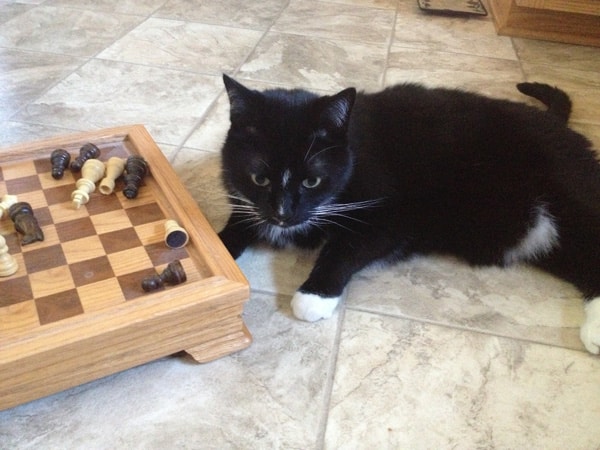 Does your cat insert himself in the middle of any game or puzzle in which you're trying to engage? They're not trying to be nuisances — they want to play! Little known fact: Cats are expert chess players, and would definitely beat any human opponent. When we're sleeping and hear all sorts of shenanigans happening in the darkened house, it's not our cats getting into trouble and knocking things on the floor. Nope. They're playing chess.
What types of odd hobbies would your cat have? Share in the comments!
Let Catster make you laugh:
Read more by Angie Bailey:
About the Author: Angie Bailey is an eternal optimist with an adoration of all things silly. Loves pre-adolescent boy humor, puns, making up parody songs, thinking about cats doing people things and The Smiths. Writes Catladyland, a cat humor blog, Texts from Mittens (birthed right here on Catster) and authored whiskerslist: the kitty classifieds, a silly book about cats wheeling and dealing online. Partner in a production company and writes and acts in comedy web series that features sketches and mockumentaries. Mother to two humans and three cats, all of which want her to make them food.